Everything is fun and fun until someone, well, takes the joy and the games out. Yes, even the best browser games can be a waste of time sometimes.
But in compiling this list, a few quotes made us think about the benefits of browser games (and games in general).
Even those that seem unnecessary.
By playing games, you can artificially boost your learning curve to develop the right types of thought processes. Nate Silver, American statistician, and writer
And that:
Games allow you to excel, and if you play in a good company, you don't even mind losing because you enjoyed the company during the game. Gary Gygax, American game designer, and author
Quite convincing quotes. So spending time playing can't be wrong, can it? On this list of the best browser games, you'll find fun for everything, from classic reboots to new titles.
Ready to play?
What Are the Best Browser Games?
Scroll down to find out!
1. Prodigy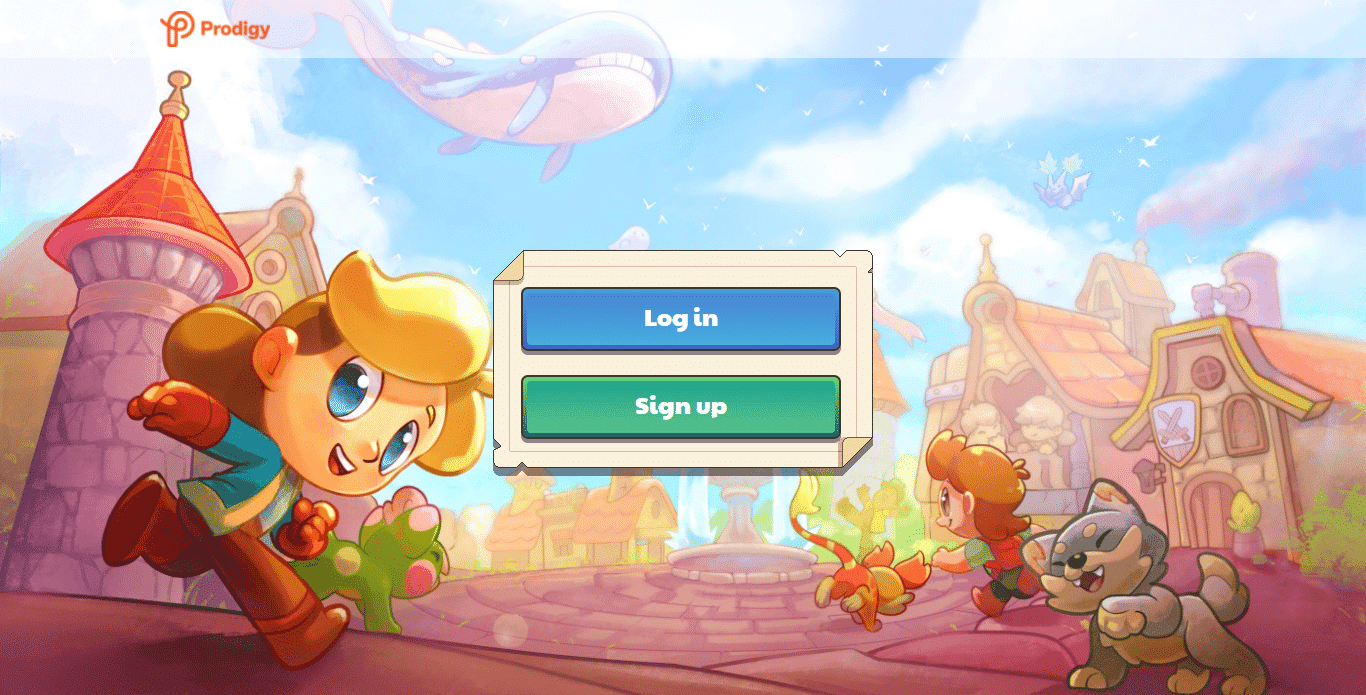 Prodigy Math Game is a hyper-interesting fantasy-inspired MMORPG (a massively multiplayer game) with over 90 million players. It aims to increase children's self-confidence and improve their math skills.
As a young wizard, you will travel Prodigy's worlds, taking part in epic missions and fighting bosses! To win, you must answer a series of questions appropriate to your level of math.
With each battle, your wizard gets closer and closer to endless magic and mystery.
2. Powerline.io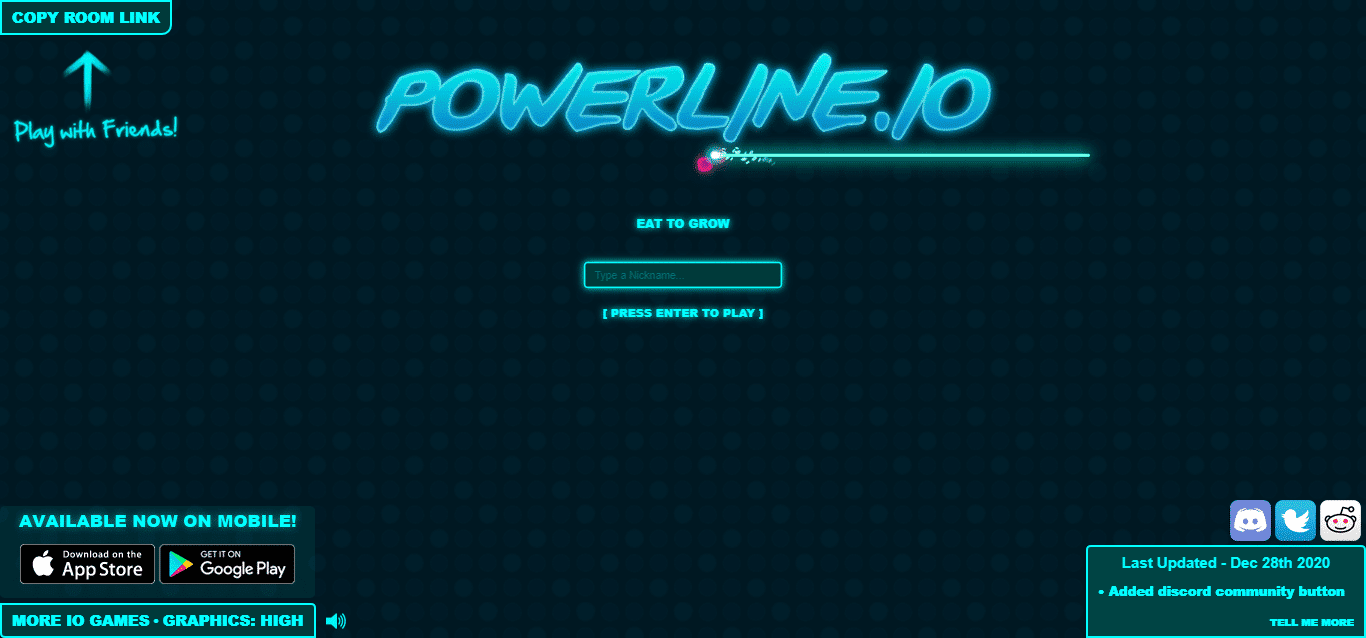 Do you remember playing Snake on an indestructible Nokia phone? In this version, you are not just a neon snake, but you compete with other neon snakes for dominance.
Cross the field to eat the cubes that appear when the other Snake dies, and they grow. But don't run into any other snakes, as you'll turn into cubes and have to respawn in their original size.
If you want to speed up, slide with the other neon snakes. This triggers electrical impulses that give you the speed to force other snakes to glide toward you!
3. RuneScape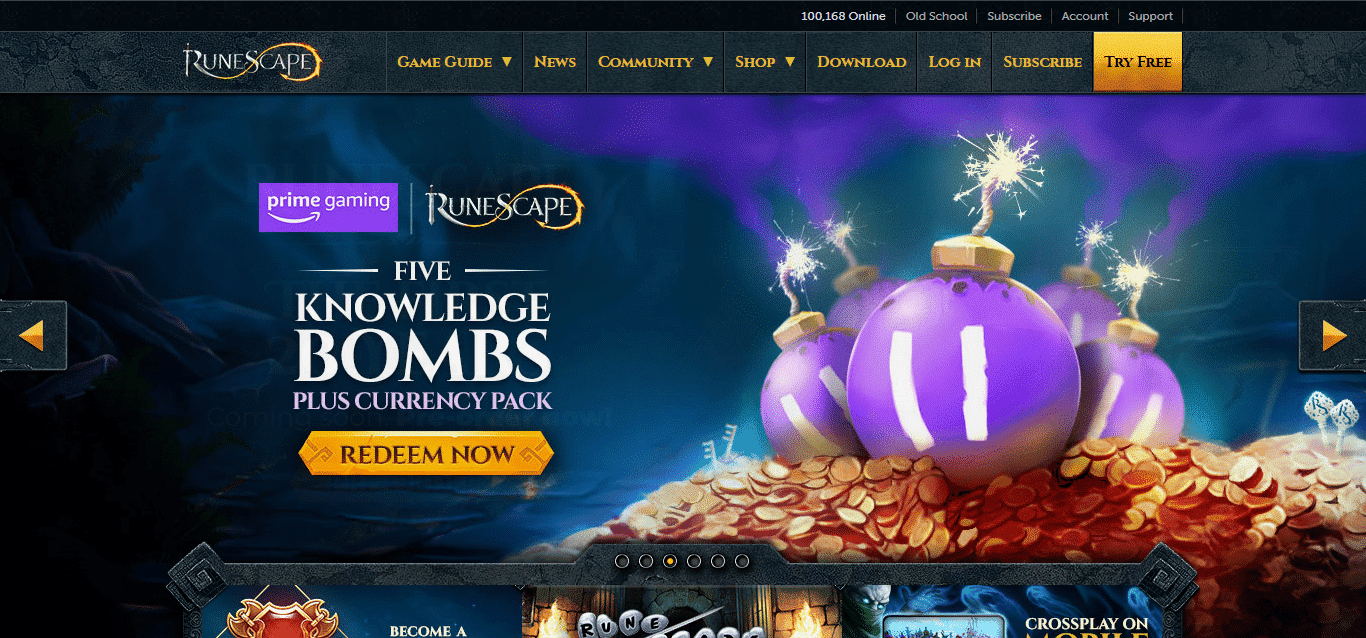 In January 2001, developer Jagex released RuneScape, a direct-to-click MMORPG set in the vast medieval fantasy area of Gielinor.
Take on over 200 missions as you explore a world filled with races and guilds seeking power.
You can choose the skills you want to train in Combat, Crafting, Gathering, Support, and Elite. As you grow older, your skills will become more advanced, ultimately helping you complete your missions.
4. NoBrakes.io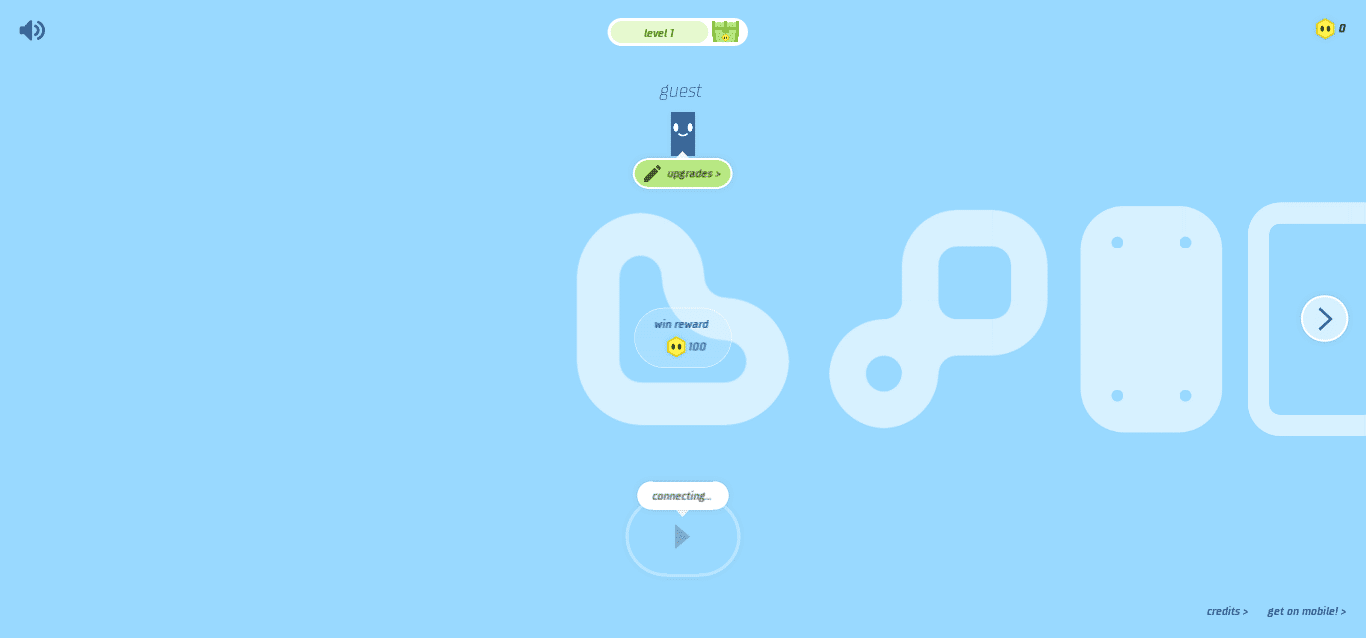 Just use the arrow keys to maneuver, and you are ready to run! NoBrakes.io is a multiplayer racing game where you hit checkpoints to gain a competitive advantage with boosts that increase speed or slow others down.
Sounds simple, doesn't it Yes, until you realize that this career is unconventional. For example, if you are near the front of the line, control points may appear behind you. So you have to be set for anything!
5. BrowserQuest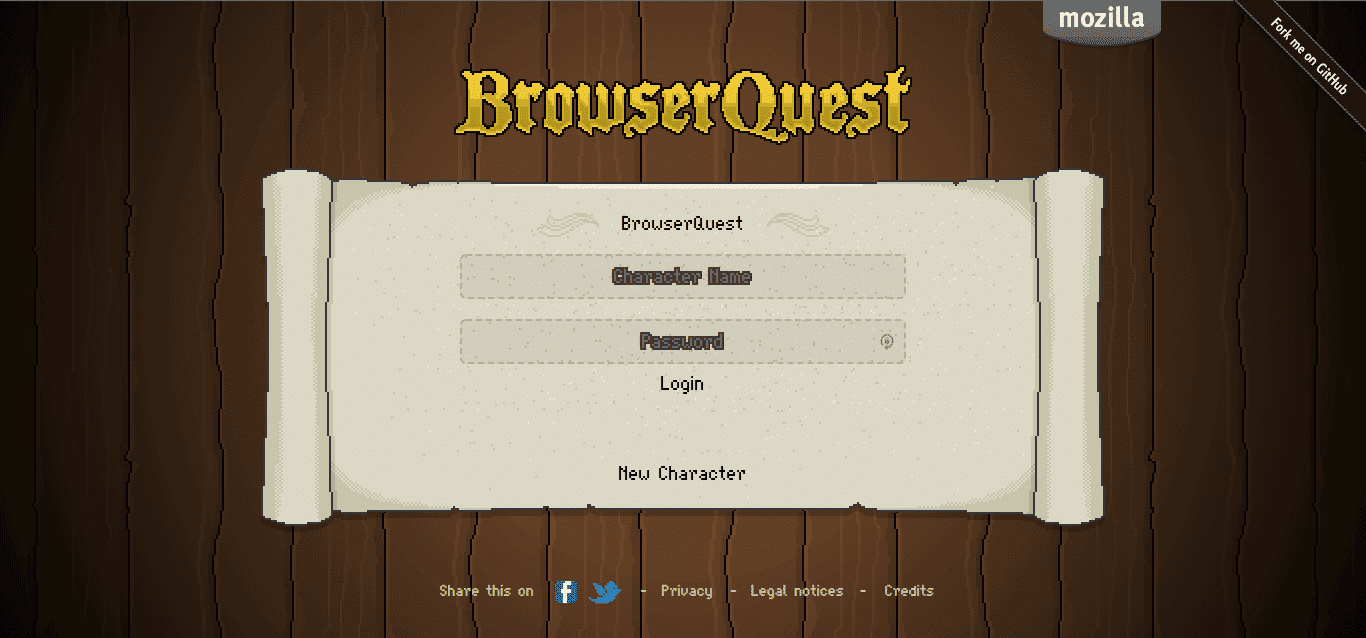 This browser game invites you to explore the digital world from your browser, you guessed it. Put yourself in the clog of a young warrior in search of friends, adventures, and treasures.
Whether you defeat enemies alone or in a group is up to you. But don't forget to collect the loot when you do! This will take you a long way to BrowserQuest.
Play BrowserQuest
6. Everybody Edits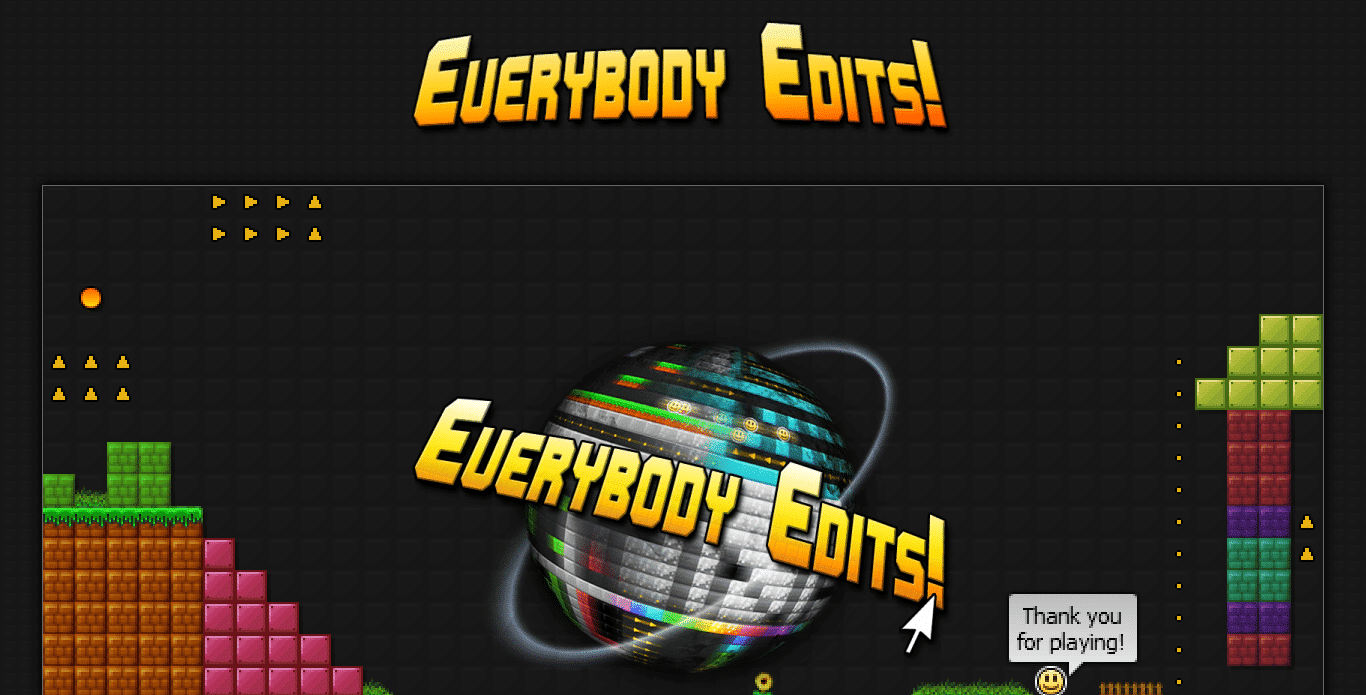 Entrepreneur and developer Chris Benjaminsen created this real-time multiplayer platform game. But players are the ones who can build levels that others will try to complete.
Even if you aren't in direct competition with other players, their in-game creations can indirectly affect you.
Because "everyone edits", this unique browser game offers players two options: 1) play or 2) play the game.
7. AdventureQuest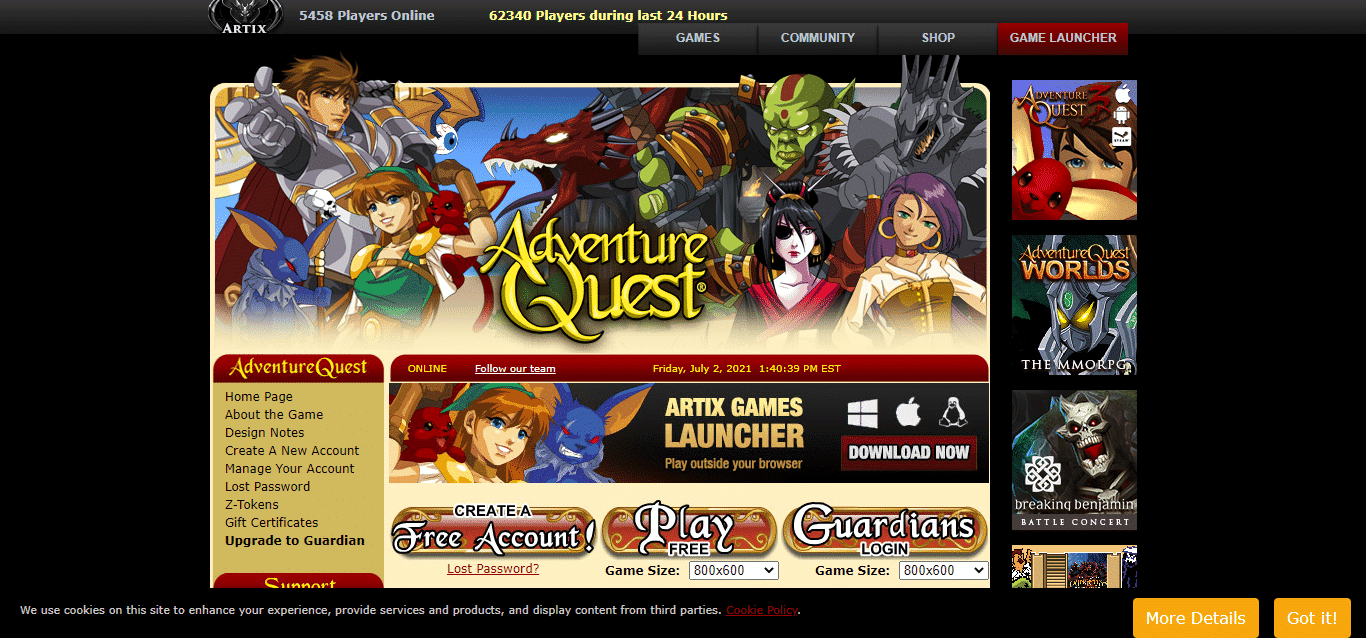 AdventureQuest is a single-player RPG where you build a character, choose a class, and battle a monsters' horde. Depending on your nature, you can choose to be a ninja, wizard, fighter, thug, or paladin (to name a few).
The world of AdventureQuest is filled with magical powers, hundreds of items, and over 700 monsters. Take on dozens of missions! The more you As you win, the stronger your character becomes, the more you progress.
8. Pokemon Showdown
Kids and adults alike love this online battle simulator. It's like effortlessly playing Pok?mon video games. Don't wait to rest or level up; jump straight into battle.
You can create a custom squad if you prefer which Pokemon you want to use or join once by chance and fight with what you get. Instead of the "catch them all" objective, you can now beat them all!
9. Neopets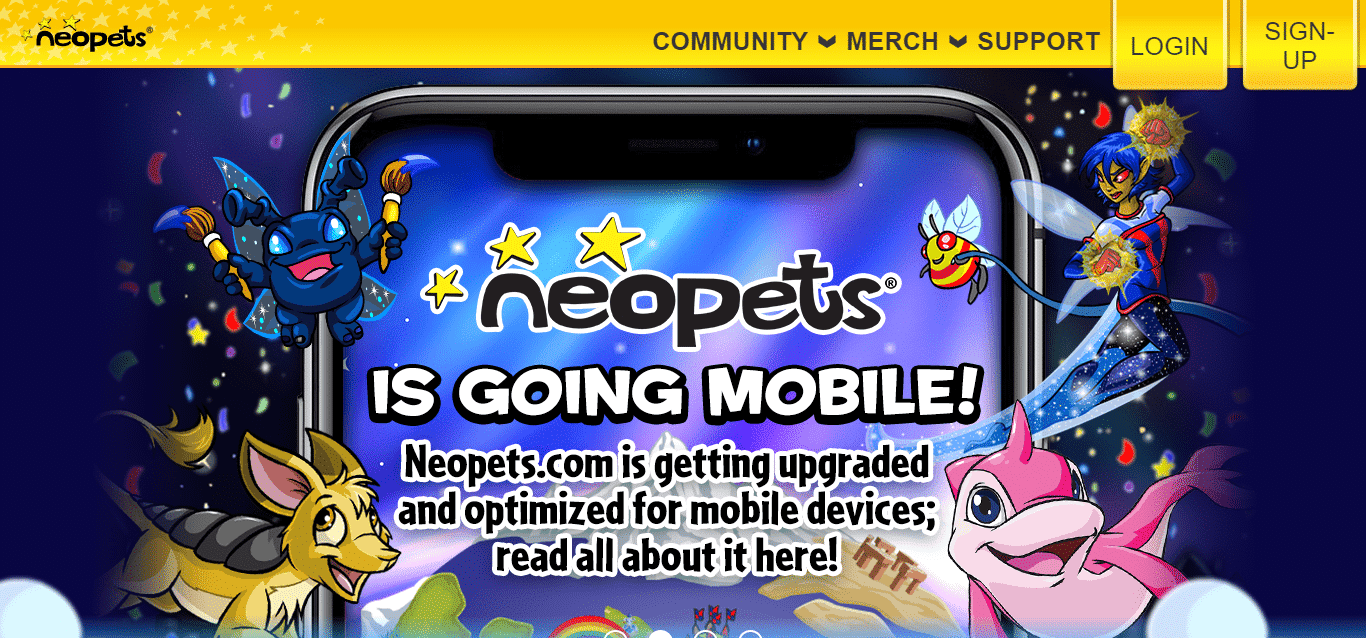 In November 1999, game designers Adam and Donna Powell released probably one of the best browser games ever: Neopets. Neopets is a virtual pet site where players can have and take care of virtual pets using neocash.
20 years later, Neopets is still present and active through their favorite events, calendars, pet adaptations, and community.
10. Gartic.io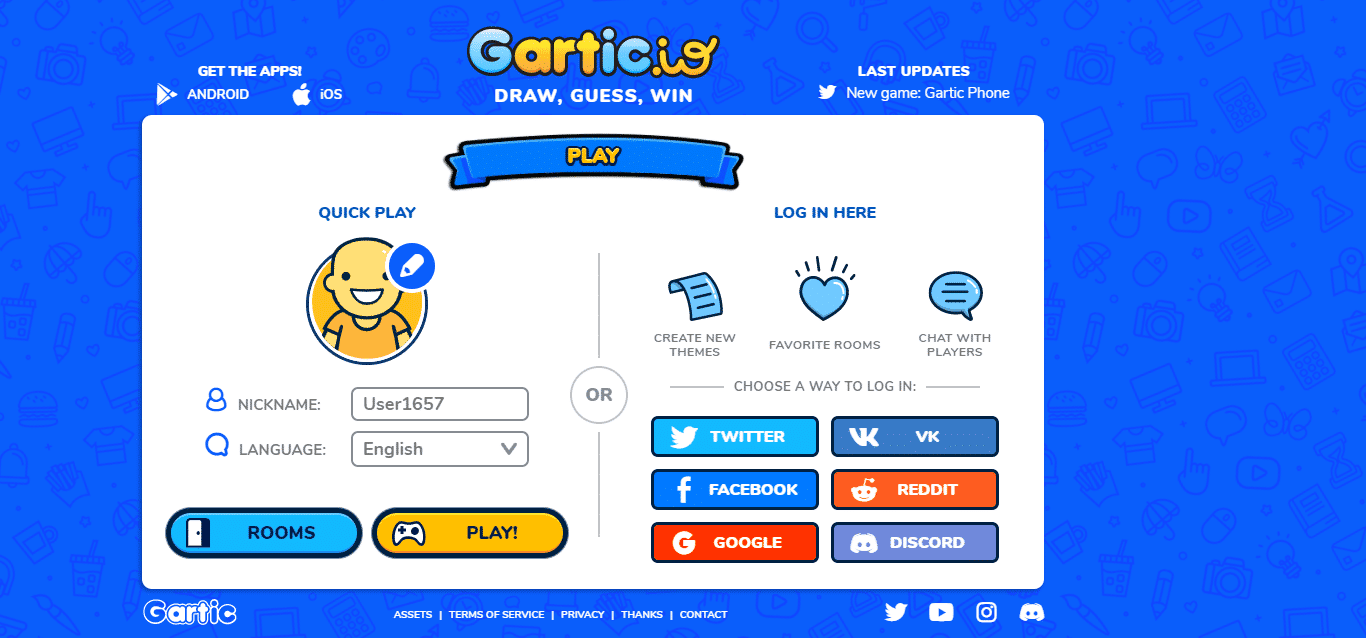 Do you remember playing pictures or drawing something? Like in these games, you can sum up Gartic.io in three words: draw, hit, win. Up to 10 people can play this online drawing game.
At the start of each round, one person will draw a random word and pull it, while everyone has to try to guess the word correctly.
11. Slither.io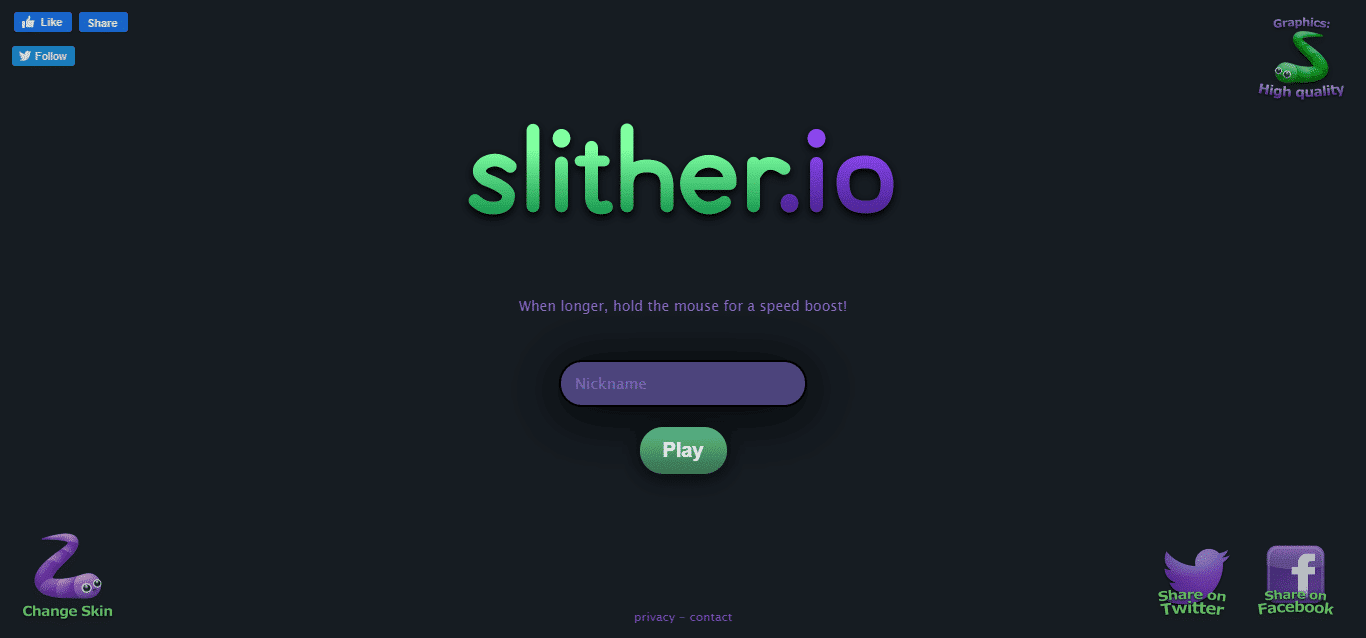 Enter Slither.io, a new and improved Snake game, with millions of players around the world! As you're likely to know, the goal is to become the longest snake of the day. All you need to do to grow taller is fit other skaters into your body.
If you end up breaking the record for the biggest Snake that day, you can leave a message on the screen for everyone to play.
12. Isleward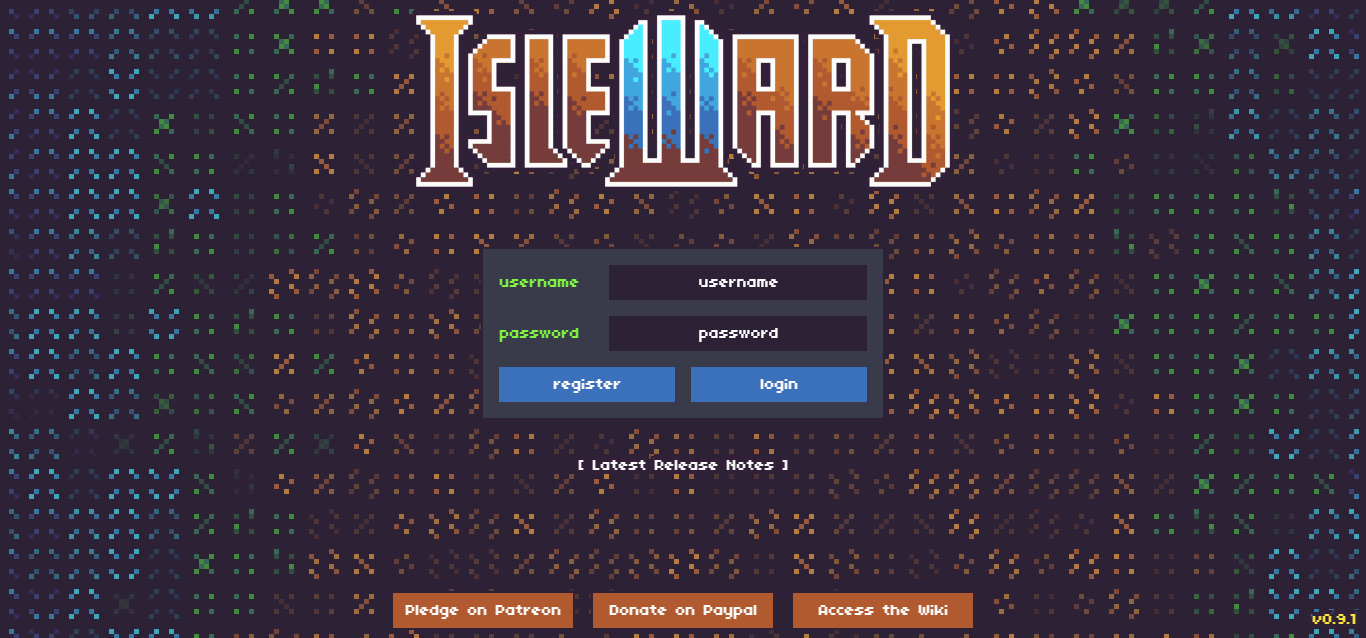 Big Bad Waffle is a game developer behind Isleward, an MMO like MM that takes you to Stratford. ("Roguelike" is an RPG subgenre that features dungeon exploration).
Stratford is a place where you can form your group, learn to climb, and explore different islands. Together or alone, they will find themselves in search of dungeons in search of prey.
13. GeoGuessr
Take a trip around the world, visit remote places with GeoGuessra. In this geographic browser game, you are placed in a semi-random location, and you must find out where you are in the world.
But you can only use visible traces of a "street view" to inform your guesses! When you're ready to guess, place a location marker on the map.
Depending on how correct your assumptions are, GeoGuessr will give you points on a scale from zero (exactly opposite to where you are) to 5,000 (within 150 meters of your actual location).
14. Frogger Classic
This classic arcade game dates from 1981. Playing as a frog, your objective is to cross from one side of the road and the river to the other while cars, trucks, logs, turtles, and other obstacles move horizontally on the screen.
Depending on its configuration, the level can start with three, five, or seven lives (or, in this case, frogs). Do you want to progress? Return all frogs to safety.
15. Spelunky HTML 5
Legends tell of a colossal cave that stretches deep underground, so twisted by time that its passages move like the sand's sand. The cave is full of incredible treasures, but also unbelievable dangers!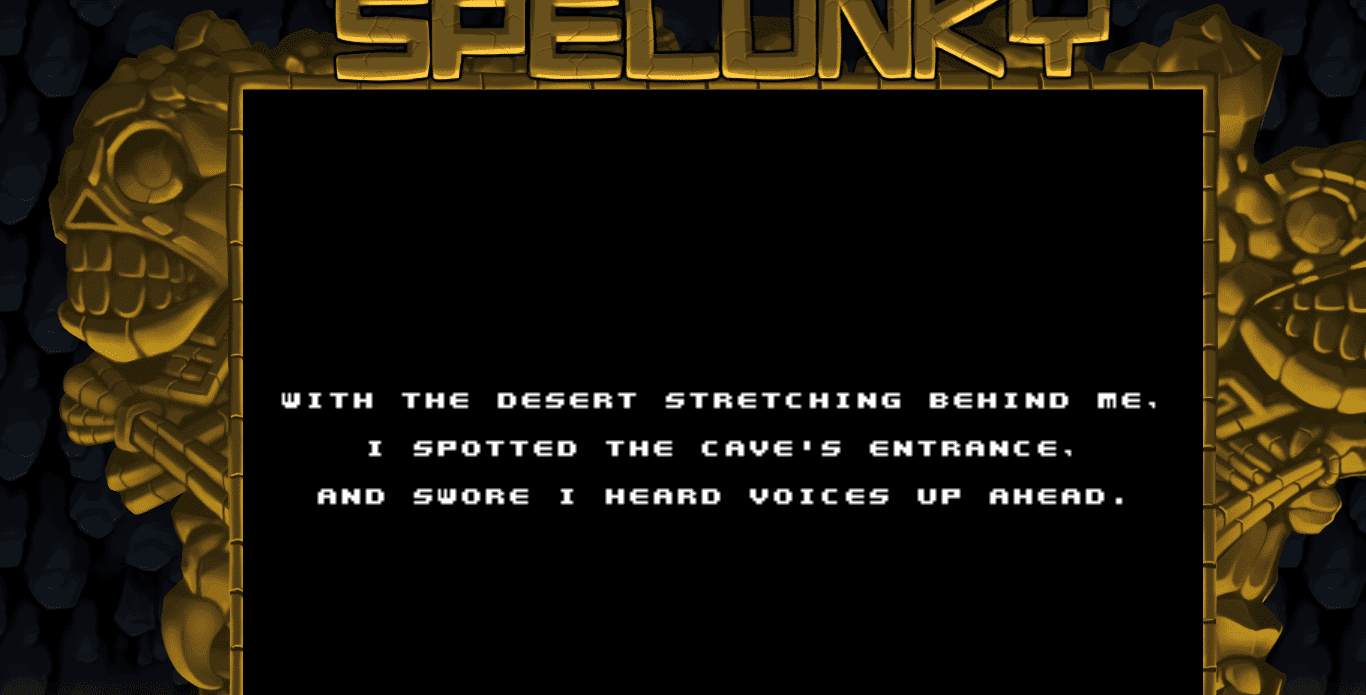 Spelunky is a scam like a search engine game about exploring caves and looking for all the treasures you can find. The interesting thing regarding this game is that every time you play, the cave seems different.
The longer you survive, the deeper you will go, and the more treasures you will find.
16. Flow Colors
This online puzzle game challenges players differently! Your goal is to connect the appropriate colors using a tube to fill the entire board. But don't let your pipes overlap as they will break you!
Thousands of free levels and ten different board sizes are available. Flow Colors also offers different game modes, depending on your mood: you can play to relax or race against the clock.
17. Apple Worm
If you think Flappy Bird is frustrating, give Apple Worm a try. The goal is to get your worm to eat the apples and get to the portal without getting stuck in obstacles or falling off the level.
It sounds simple, but the levels get more complicated as you level up. Do you think you can help a worm eat an apple within 30 levels?
18. World's Hardest Game
According to game creator Stephen Critoph, "It's the World's Hardest Game. I guarantee it's harder than any game you've played or will ever play."
In this game, you are a red square that has to go from point A to point B as you collect the yellow circles along the way. With each level you pass (if you can pass them), they get harder and harder.
19. Hexar.io
Inspired by Snake and Slither.io, Hexar.io is a free multiplayer game for everyone. Your mission is to conquer and maintain as many hexagonal territories as possible.
But others try to do the same, so don't stray too far from your domain or you might lose it.
You should also avoid hitting the opponent's head as this can cause further spread, and there is a lot of margin on the board. Don't forget to collect green circles to reach speed!
20. Helicopter Game
Finally, here's a classic that can end in triumph or rage. The helicopter game aims to make the helicopter fly as far as possible without hitting the ground, ceiling, or obstacles in the cave.
It doesn't matter how far you fly; if you crash, start over. Do you have primary control and the patience to fly?
Could playing the best browser games be a waste of time? It depends on the quantity of time you spend in front of the computer screen playing.
In this fact believe it or not, the list of the best browser games that you just looked at can have some surprising benefits.
For example:
Prodigy can increase general self-confidence and improve math skills.
Slither.io and Hexar.io can encourage strategic and creative thinking.
The most challenging game in the world might make you a more patient person (or not)
Apple Worm can improve your problem-solving skills, understanding of cause and effect, and spatial reasoning.
Playing games in the browser is not necessarily a waste of time.
They can be useful in several ways, which apply to children and adults. And what do you say? Let's play!