Don't hate it when you want to play a game on an Android smartphone but don't have internet access?
Especially when these multiplayer games don't work even without an active internet connection.
Worry no longer because if you're looking for cool Android shooting games that also work offline, we have you covered.
You no longer need to continue using your data plan because we bring you the top offline shooting games for Android.
All you just need to do is install these games once and enjoy them.
So here is a list of some of the top 12 offline shooting games for Android smartphones that will satisfy the gamer in you and make your boring free time fun and exciting.
These offline games will make you feel like you're in the gaming universe.
1. N.O.V.A Legacy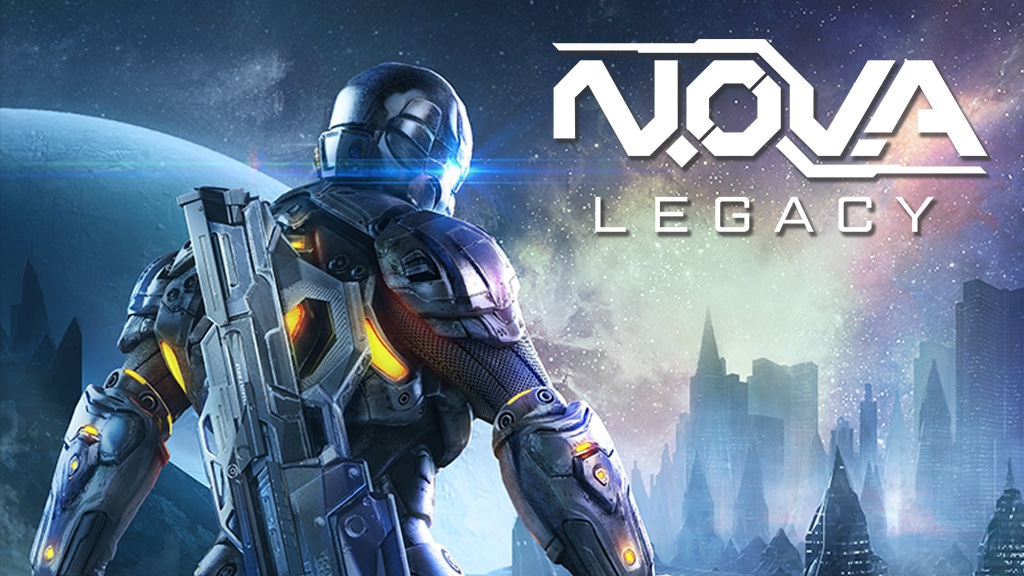 N.O.V.A is one of the popular offline shooting games for your Android and has introduced its N.O.V.A Legacy game, which only solidifies its position as one of the top offline shooting games for Androids.
The game is based on episodes of the award-winning sci-fi movie, and you play as veteran Kal Wardin, whose task is to defeat the colonial administration forces.
In addition to the usual way of playing, N.O.V.A. Legacy also introduces a new "Deathmatch" mode in which you battle with other online players from around the world.
The new "Death Cam" feature also lets you view a third-person on all the murders you commit.
The game remains the same and is about 40 M.B. in size, which is great that the N.O.V.A. legacy team pulled off.
2. Cover Fire
Cover Fire is one of the top offline shooting games available for Android. If you want explosive shooting action for Android, Cover Fire will be a good option.
You can choose from a vast list of characters to play with, and you can use an extensive collection of deadly weapons against enemies. The 3D graphics are amazing, and the game feels like a console.
You can use multiple soldiers in battle, and each will have unique abilities and skills that will come in handy during battle.
Lead your army to victory and lead a revolution against the evil organization in this exciting game.
3. Major Gun: War on Terror
The next offline shooting game on this list is a fun game that's great for spending time at short intervals.
"Major Gun: War on Terror" is among the recommended offline game for Android that features fun arcade-style gameplay with endless shots.
In this offline game, you fight a horde of terrorists to thwart your plan to launch a viral attack on the world. The game also has this comic book-style graphics and quick dialogues.
This game features the PVP mode, which allows four users to play against each other over the local network. I love the vast selection of weapons the game offers.
The game is exciting and fun. If you are looking for a fast-paced offline shooting game for Android smartphones, this one is on the list.
4. Major Mayhem 2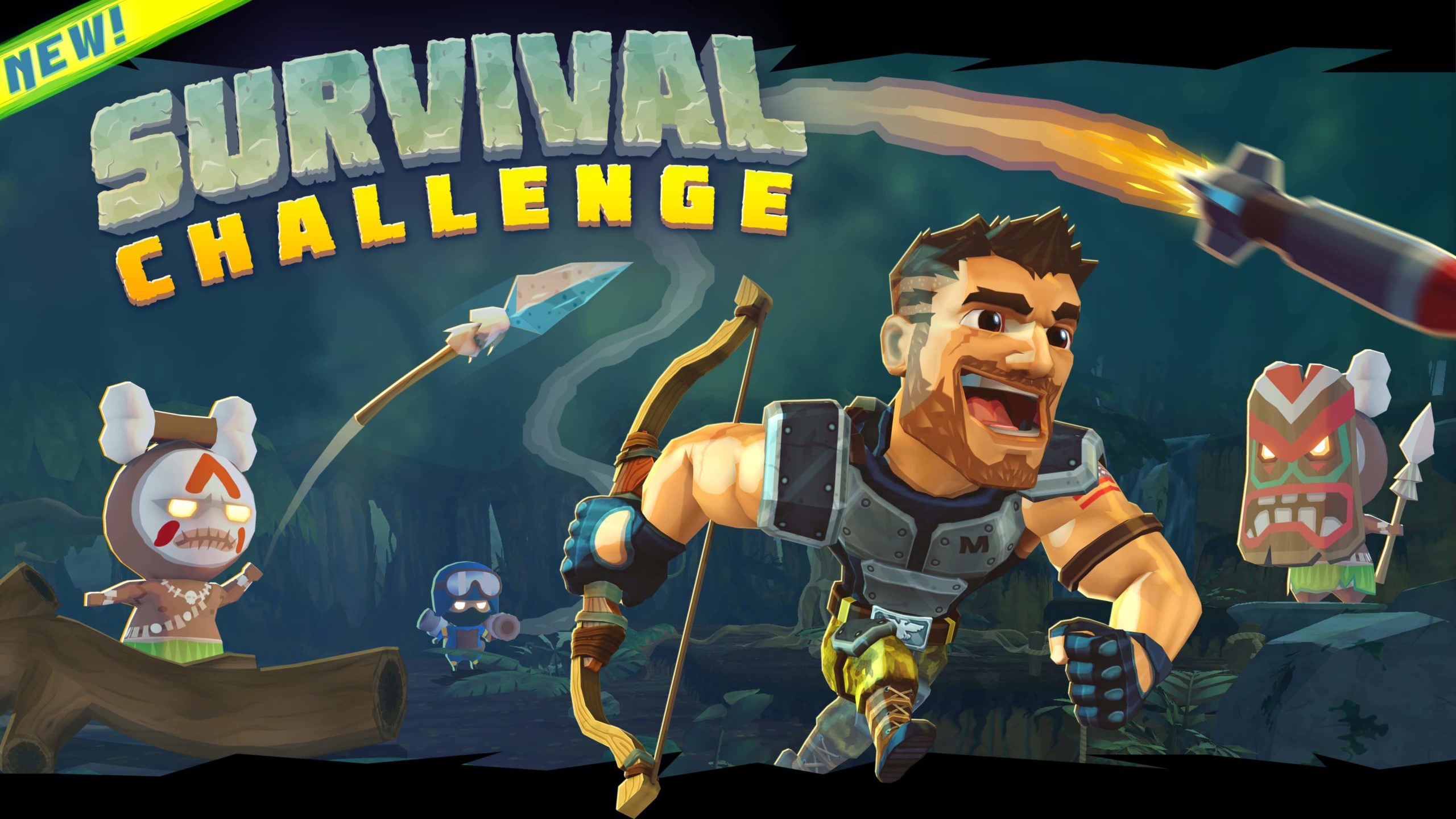 I fell in love with the first Major Mayhem game, which brought a side-scrolling game where you can shoot anything that moves.
The new game "Major Mayhem 2" moves on to its predecessor, bringing new missions in which you will have to shoot hundreds of bad people and dozens of hostages that you will save.
The game features seven unique weapons, each with its individual shooting style, so you never get bored.
Each stage has a unique soundscape that makes this game more indulging and exciting.
Major Mayhem 2 is a game you want to play when you don't have the time or energy for strategic development. Just start the game and start shooting.
5. Mad Bullets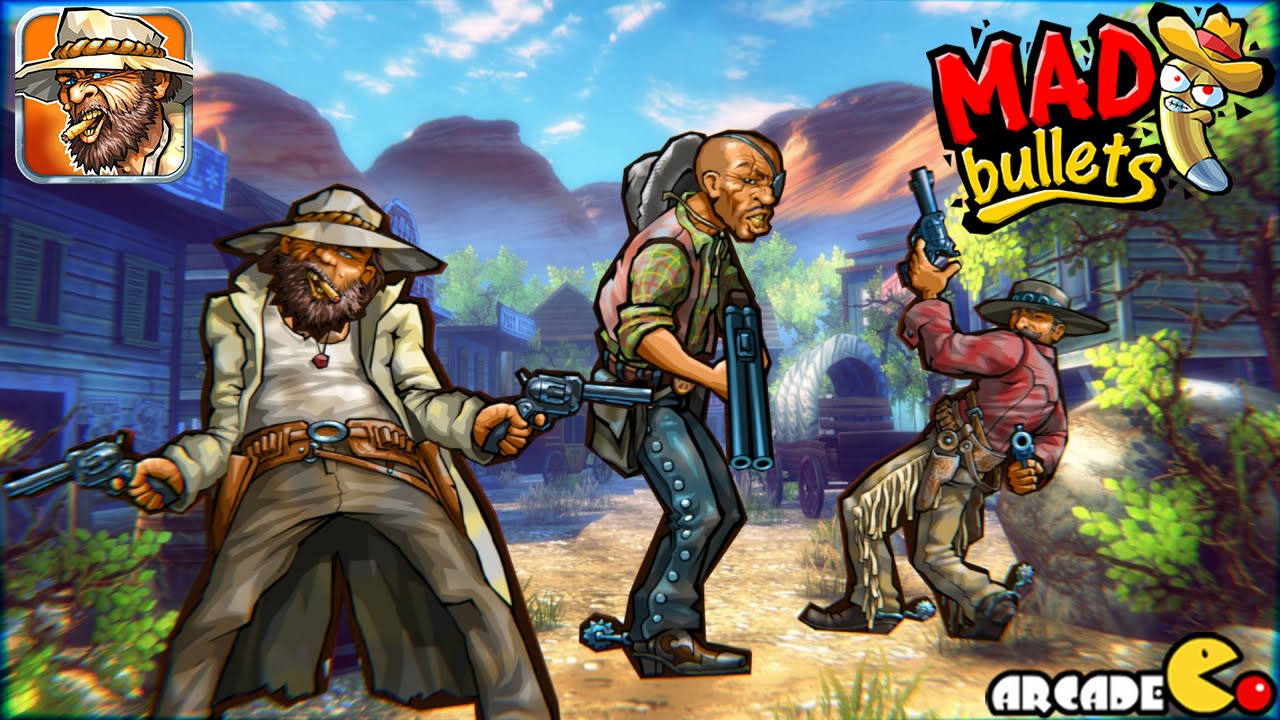 A hilarious yet thrilling game awaits you at Wildest of the Wild West featuring Mad Bullets, which actually takes the boring stories and drills out. Dive straight into the fast-paced action and start shooting from the start.
The game is full of fun content and will have you laughing out loud with your witty characters and fun play style.
Face and take on any characters ranging from ninja to cowboy and defeat anyone who tries to cross you.
You should get ready for some serious shooting action in Mad Bullets. If you prefer lighter action and thrilling gameplay, Mad Bullets is the game for you.
6. Lone Wolf
Lone Wolf is a pretty intense game that tests your morals. It is not suitable for people under 18. It offers excellent sniper gameplay and a fantastic story that unfolds through the game's comics.
Playing is both exciting and challenging. History will keep you hooked for a long time. Get ready to dive into real sniper action and make the toughest decisions of your life in Lone Wolf that challenge your morals at every stage.
If you are interested in a serious and fierce offline shooting game for Android, Lone Wolf is the real deal.
7. Kill Shot Bravo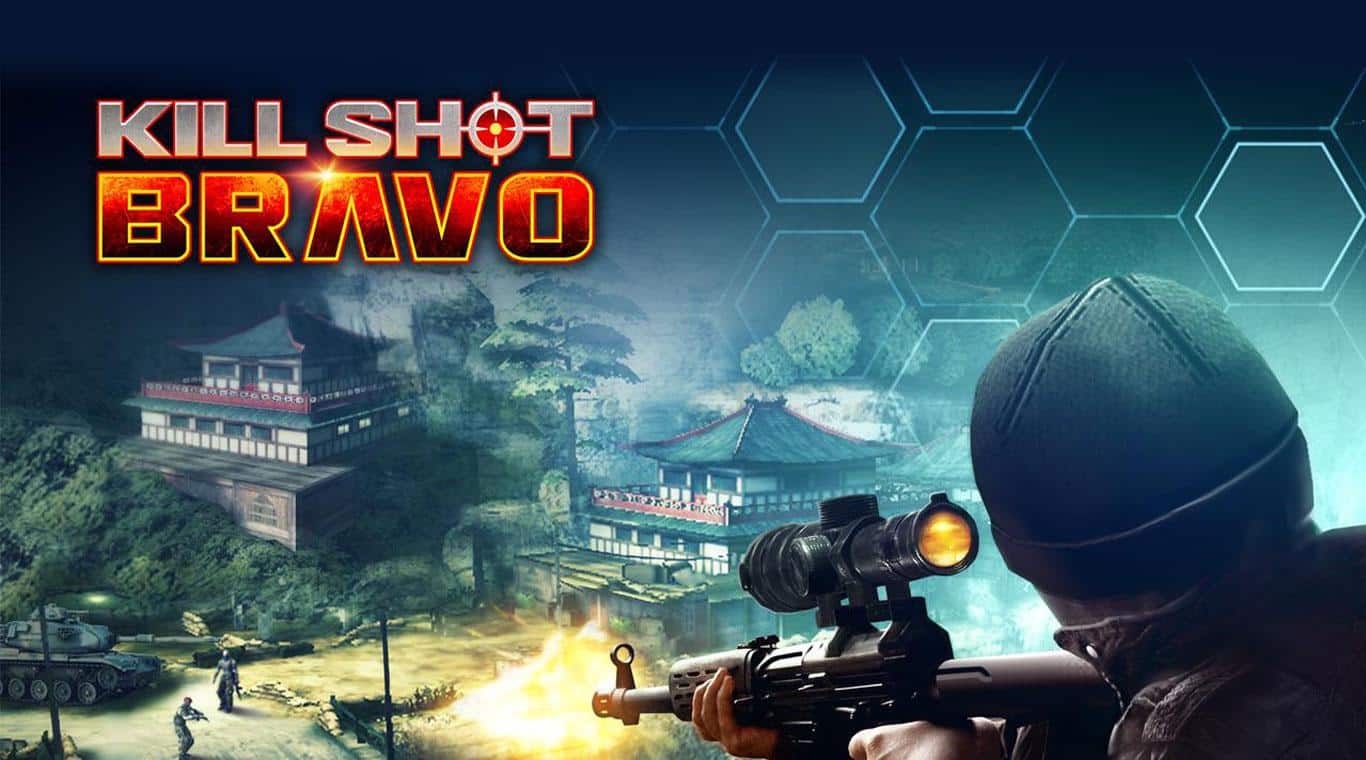 Kill Shot Bravo is an excellent sniper offline game that rivals the Hitman game series. There is a vast of weapons and strategies involved in this offline shooting game.
You play as a secret assassin, where you will infiltrate military bases and very secure complexes to kill your targets.
From guerrilla battles in the jungle mountains to recon missions on the Mediterranean islands, you will neutralize your enemies with your excellent sniper skills.
There are also interactive vehicles in the game, which I love because many mobile games don't offer this feature.
Overall this is one of the top offline shooting games for Android, and you should play it if you like to play as a secret assassin.
8. Dead Effect 2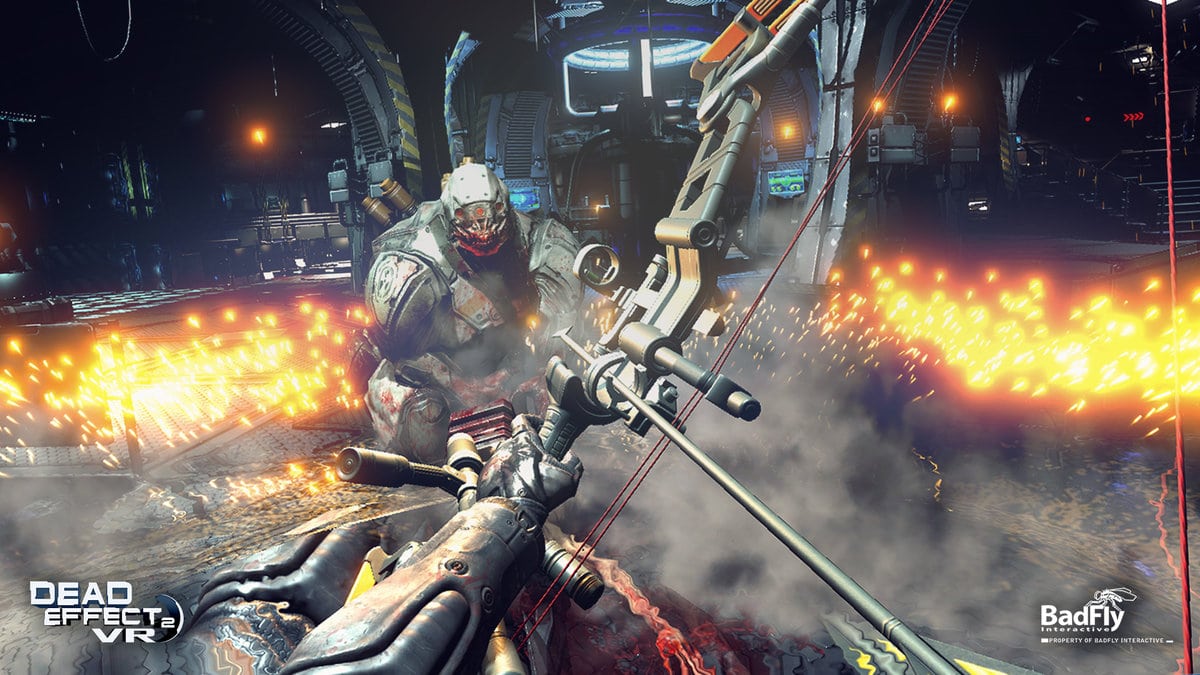 Dead Effect 2 is a fantastic offline shooting game for Android that continues the legacy of its predecessor.
The first Dead Effect was the first proficient shooter on Android. Dead Effect 2 improves on everything Dead Effect 1 has brought to Android.
You can enjoy amazing graphics, a great story, and high-octane gameplay that will imbue you directly. The game offers rich content to enjoy.
This horror-themed offline shooting game is the perfect way to kill time. Lots of weapons and gadgets and an intriguing and fascinating 20-hour single-player campaign will keep you hooked.
If you want an offline shooting android game with a great storyline, try Dead Effect 2.
9. Hitman: Sniper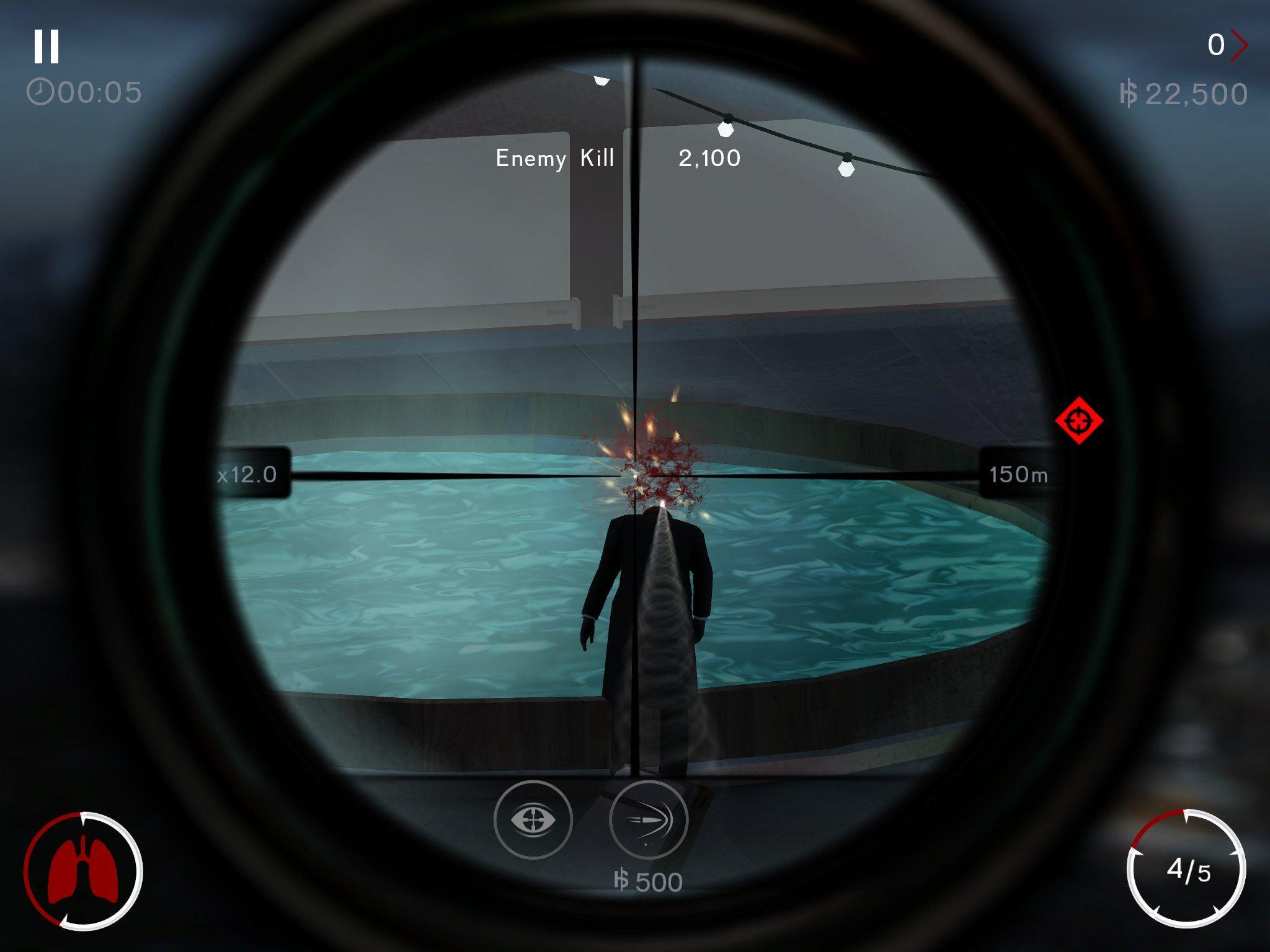 Agent 47 has arrived on Android, where you will use a sniper to take out all of their enemies. Hitman: Sniper is focused on killing with a sniper rifle.
You do not have to approach and strangle someone in this game, but instead, you have to focus on taking out your enemies with a sniper rifle.
You will establish an off-farm trade and take down your enemies one by one through a range.
You can take time to plan your route, but you must kill all of your enemies to complete the contract.
If you are a Hitman fan, you are going to love this game because who doesn't love Agent 47 for sniping skulls.
Become the ultimate killer in this exciting game.
10. Overkill 3
Overkill 3 is a fast-paced offline shooting game that takes you through different levels where you just need to find the baddies. This approach to guided levels is called "on rails."
It sounds simple, but when you start the game, you are given a difficult level, to begin with, and the more you go, the harder the game will be especially when you face the boss, you will feel the heat. Fighting with the boss is amazing and requires a lot of quick reflexes to defeat the boss.
The graphics are amazing, and Overkill 3 provides a great offline shooting experience for Android.
11. Dead trigger 2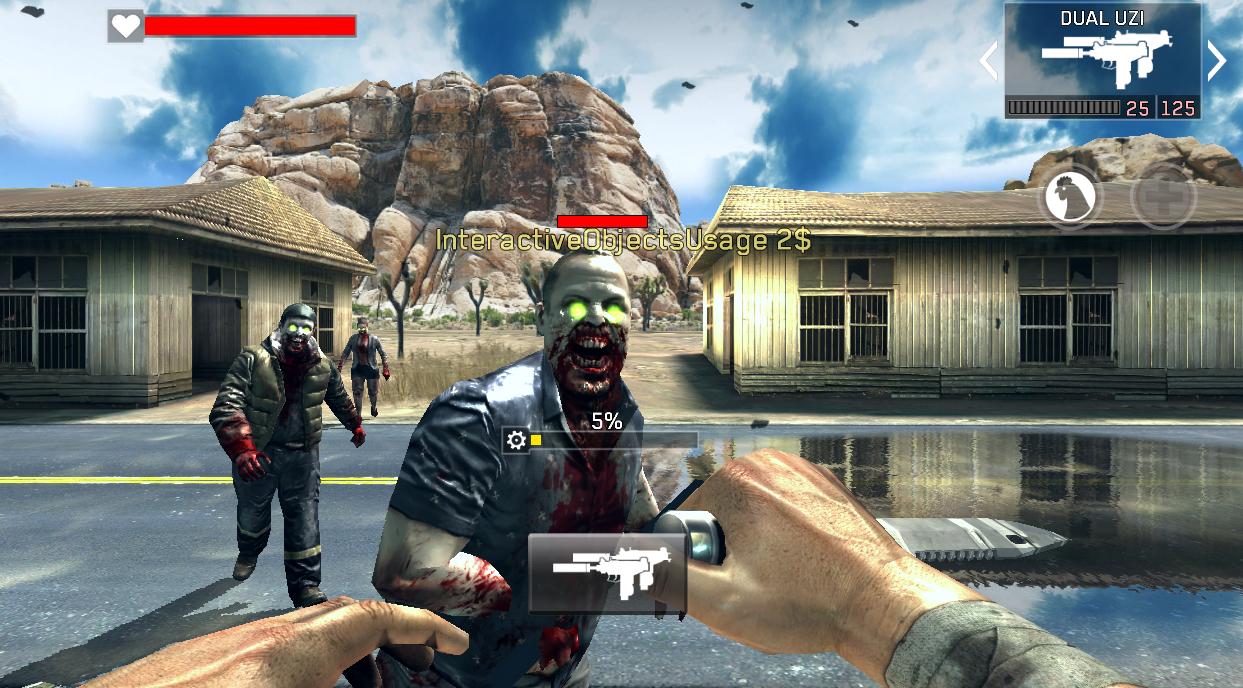 Dead Trigger 2 is a continuation of the popular zombie-killing game, Dead Trigger. This game is about killing hordes of zombies that are approaching in different ways.
There are varieties of weapons that you can use to bring down these zombies. You can use flamethrowers to burn them or use a Gatling gun to blast them into pieces.
The game also includes a wealth of humor and weird references that will have you laughing as you mow wave after wave of zombies.
If you like cool graphics and challenging gameplay, Dead Trigger is the perfect game offline shooting game for Android.
12. Unkilled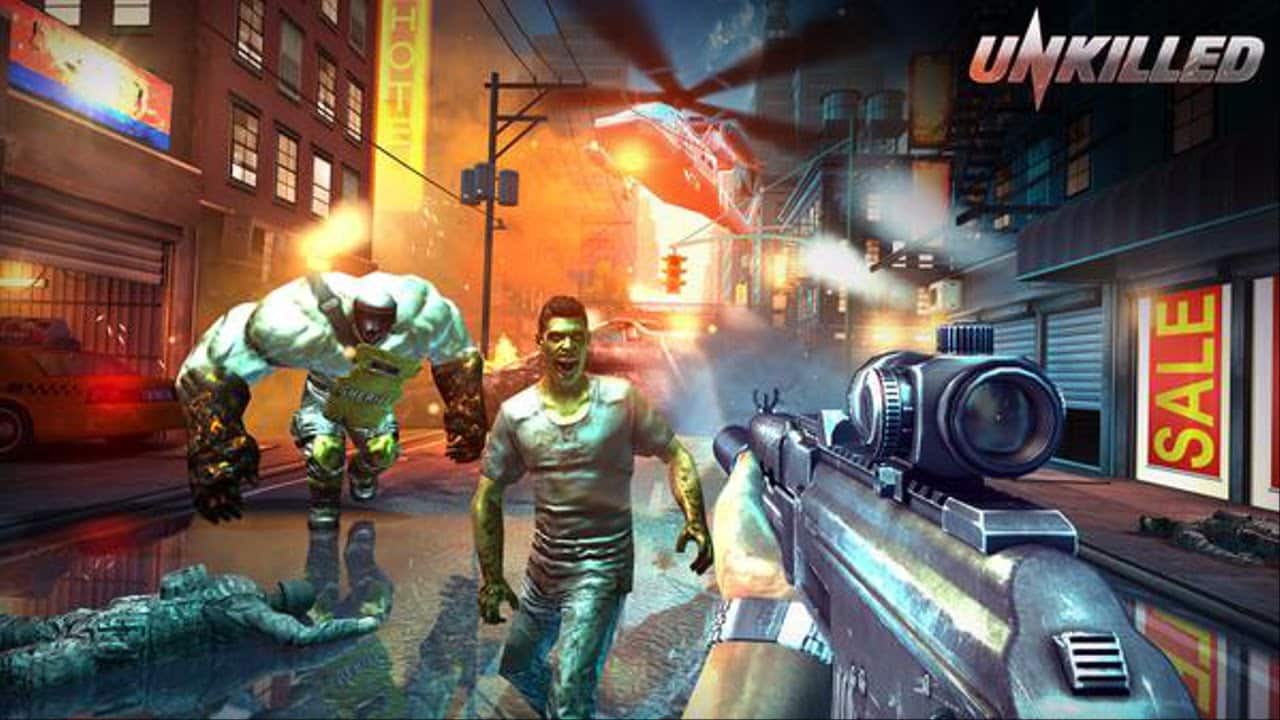 Unkilled takes you to a rampaging shooting where you try to kill as many zombies with a vast arsenal of deadly weapons.
There are various missions in the game, and each mission requires you to use a different weapon.
So you need to get into your arsenal and upgrade or buy new weapons to have a chance against powerful zombies.
You can enjoy a campaign mode that offers a decent amount of content or try your luck in Skirmish mode, where you will have to survive attacks from the living dead.
If you're looking for an excellent offline shooting game for Andriod, then Unkilled is one of the top choices you can make.
Conclusion
Now that you don't have internet access or just don't want to play shooting games online, you can play any of the games mentioned above offline.
In our opinion, these are the top offline shooting games for Android.
If you think there are other best offline shooting games for Android, please mention them in the comments below, and we'll check them out.