Fans of the popular Netflix series Stranger Things have often wondered about the filming locations of this thrilling and nostalgic show.
Set in the small, fictional town of Hawkins, Indiana, the series transports viewers to the 1980s with its intriguing storyline, atmospheric setting, and unforgettable characters.
Though the show creatively portrays Hawkins as a typical Midwestern town, the actual filming locations are quite far from Indiana.
In reality, Stranger Things is primarily filmed in and around Atlanta, Georgia, using small towns like Jackson as stand-ins to bring the world of Hawkins to life.
The choice to film in Georgia is not coincidental, as the Peach State offers attractive production incentives for film and television projects.
Throughout its seasons, Stranger Things has showcased a variety of locations, including public buildings, downtown areas, residences, and even natural environments.
Many of these places are situated in Atlanta and its surrounding towns, adding to the show's mystique and authenticity.
Locales such as Lithonia, Georgia, or Vilnius, Lithuania have also been used in the series, further enhancing its engaging, enigmatic setting.
Where is Stranger Things Filmed?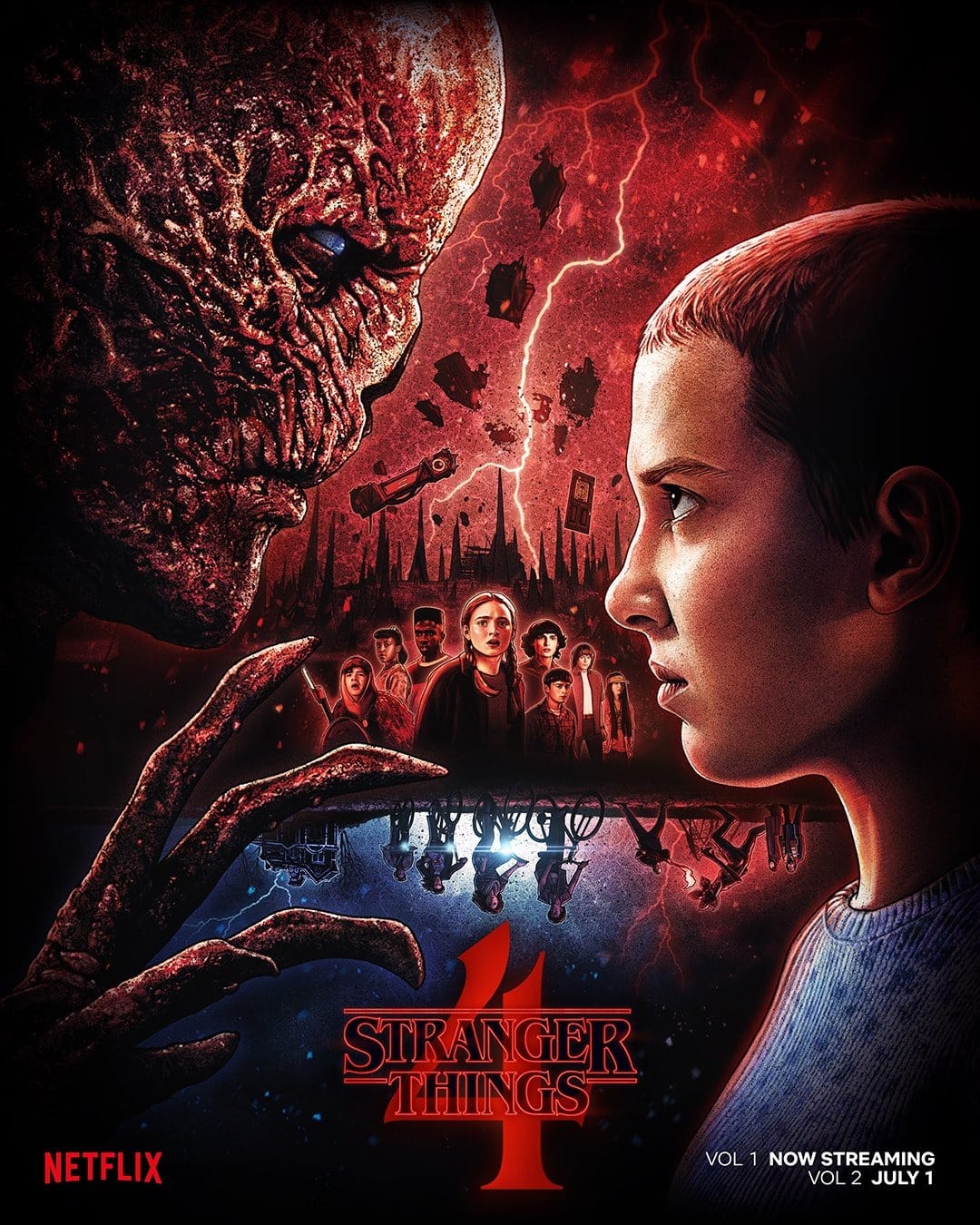 Stranger Things, a popular Netflix series, is filmed primarily in and around Atlanta, Georgia, which serves as the backdrop for the fictional small town of Hawkins, Indiana.
The production takes advantage of attractive incentives offered by Georgia, similar to other television shows filmed in the area, such as The Walking Dead and Legacies.
Many of the interior sets are constructed and filmed at EUE Screen Gems Studios, located in Atlanta.
Various surrounding towns and specific locations contribute to the show's distinctive atmosphere.
For example, the small town of Jackson serves as a stand-in for the main setting, while the city of Atlanta and its nearby areas are used for other key locations.
Several memorable places featured in the series, like Merill's pumpkin patch and Hopper's cabin, are actually situated at Sleepy Hollow Farm, near Powder Springs.
The show's creators have also expanded filming locations beyond Georgia for its fourth season, with scenes shot in Lenora Hills, California; New Mexico; and Lithuania as a stand-in for Russia.
In summary, the filming of Stranger Things takes place primarily around Atlanta, Georgia, utilizing various towns and locations to create the captivating and mysterious world of Hawkins.
As the show has continued, its reach has expanded to include locations in California, New Mexico, and even Lithuania, reflecting the series' growing scope.