Most of the Dog movies on Disney Plus are full of content to enjoy. There are so many series and movies to watch that it might be difficult to decide what to watch.
First and foremost, Disney is recognized for its family-friendly animation and live-action programming, which frequently features animals.
The option after that is to limit yourself to movies about dogs. With a carefully chosen list of the top dog movies on Disney Plus, this list is here to help you make that key streaming decision.
1. Lady and the Tramp (1955)
Director: Clyde Geronimi, Wilfred Jackson, and Hamilton Luske
Star cast: Barbara Luddy, Larry Roberts, Peggy Lee, and Bill Thompson
IMDb ratings: 7.3
Cocker Spaniel and a mixed-breed dog met, ate spaghetti, and gave the world an enduring love story. When her cat-loving aunt visits the family's new infant, the lady's world is flipped upside down.
Lady is muzzled and punished when her two plotting cats frame her. Lady rushes into the streets of London, terrified of the penalty, and encounters Tramp. They begin to fall in love as they go around the city together.
2. The Santa Buddies: The Legend of Santa Paws (2009)
Director: Robert Vince
Star cast: Craig Anton, Andrew Astor, Charisse Baker, and Danny Woodburn
IMDb ratings: 4.5
Santa Paws is a wonderful family comedy that tells the story of Puppy Paws, Santa Paws' son, who forgets the true spirit of Christmas.
The lovable talking dogs need to solve Puppy Paws' problem and remind him of what the season is all about in this festive adventure set in the wonderful environment of the North Pole.
3. 101 Dalmatians (1961)
Director: Clyde Geronimi, Hamilton Luske, and Wolfgang Reitherman
Star cast: Rod Taylor, Betty Lou Gerson, J. Part O'Malley, and Martha Wentworth
IMDb ratings: 7.3
Truly, one dog cannot give birth to 101 puppies, but it doesn't make the animated picture 101 Dalmatians any less charming.
Pongo and Perdita and their humans Roger and Anita meet and fall in love in a London park. It appears that there are a lot of puppies, 15 to be exact.
Cruella de Vil, Anita's old classmate, notices them because of their black and white speckled jackets. She wants to acquire them all so she can build a fur coat out of them.
When Roger refuses her plea, she decides to take the puppies. Pongo and Perdita must strive to locate their children and save the remaining 84 puppies that de Vil has kidnapped in the cause of fashion.
4. Iron Will (1994)
Director: Charles Haid
Star cast's: Mackenzie Astin, Kevin Spacey, David Ogden Stirs and August Schellenberg
IMDb ratings: 6.6
Iron will is one of the great dog movies on Disney plus. Will, a young child whose father drowns in an ice river before he can send him off to college, is the protagonist of this movie. He enters a dogsled race to earn a huge prize to pull his family out of their financial crisis.
Kevin Spacey stars as Harry Kingsley, a newspaper publisher who sponsors the teenager and travels with him by train.
He writes bulletins that help the boy become a folk hero in America as he battles to survive the perilous journey from Canada to Minnesota with the help of his dog, Gus.
5. Togo (2019)
Director: Ericson Core
Star cast: Willem Dafoe, Julianne Nicholson, Christopher Heyerdahl, and Richard Dormer
IMDb ratings: 7.9
Following a diphtheria epidemic in northern Alaska, Siberian Husky sled dog teams trekked 674 miles in just over five days during the 1925 Nome Serum Run to bring a lifesaving serum.
Balto took home a lot of the attention as the relay's last lead dog, but Leonhard Seppala and his lead dog Togo completed the journey's longest and most grueling leg.
Disney attempts to correct the record in this movie, featuring Willem Dafoe as Seppala and one of Togo's descendants as the named Siberian.
6. Snow Buddies (2008)
Director: Robert Vince
Star cast: Jim Belushi, Jimmy Bennett, Lothaire Bureau, and Hason Bryden
IMDb ratings: 5.0
The narrative follows a fluffy gang of talking pups who find themselves stranded in Alaska and forced to compete in an Arctic dogsled race to return home.
Dog movies on Disney Plus tend to be sweet tales of gorgeous puppies. So they begin training with two new husky buddies to get in the greatest form possible to cross the freezing tundra and lead the pack home.
7. The Biscuit Eater (1972)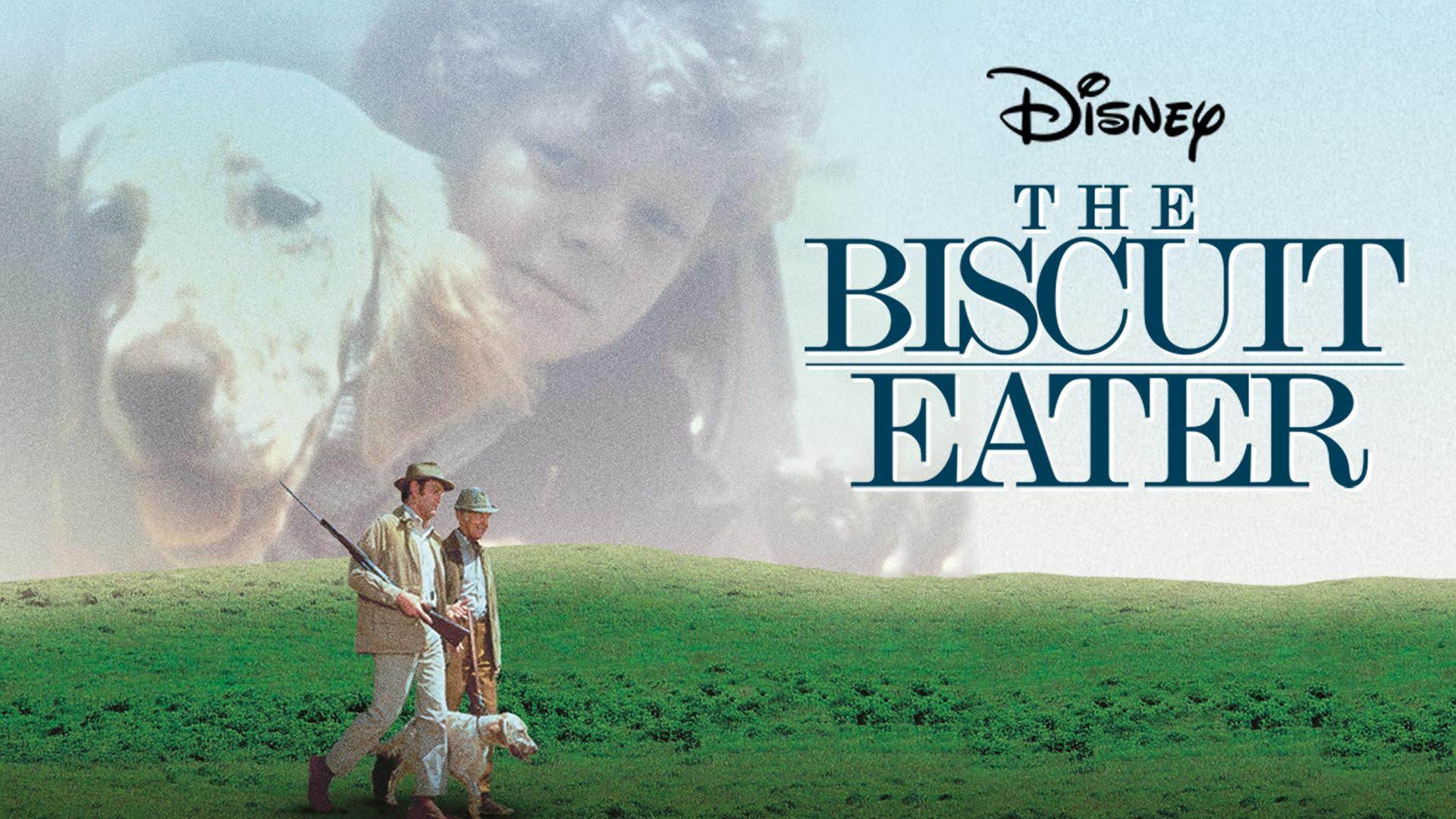 Director: Vincent McEveety
Star cast: Earl Holliman, Pat Crowley, Lew Ayres, and Godfrey Cambridge
IMDb ratings: 5.8
In this Disney animation, two young boys team together to teach a rowdy German Wirehaired Pointer called Moreover to be a bird dog.
The Biscuit Eater is a story about a boy's affection for his dog and two young boys' relationship. Unlike other dog movies, the movie also shows the process of training a birding dog and provides spectators with a better understanding of the sport. Aside from the GWP, an Irish Setter and an English Setter also appear.
8. Turner & Hooch (1989)
Director: Roger Spottiswoode
Star cast: Tom Hanks, Mare Winningham, Craig T. Nelson, and Reginald Veljohnson
IMDb ratings: 6.2
The spotlight of this police comedy is on a junkyard dog named Hooch and his owner. He is an obsessively clean detective Scott Turner (Tom Hanks).
As the dog enters his life and his house, drooling all over everything and completely flipping it upside down. The story follows the mismatched companions' friendship as they are compelled to work together, and it is full of humor and suspense.
9. The Ugly Dachshund (1966)
Director: Norman Toka
Star cast: Dean Jones, Suzanne Pleshette, Charles Ruggles, and Kelly Thordsen
IMDb ratings: 6.6
Even though The Ugly Dachshund is one of the lesser-known dog movies on Disney plus, its idea has earned it a spot on this list. Brutus, the titular ugly Dachshund, is a Great Dane.
Fran and Mark, a married couple, are the joyful owners of Danke, a prize-winning and pretty pregnant Dachshund.
She has three female puppies, but Fran and Mark pick up an additional puppy at the veterinarian's office.
Their veterinarian persuades them to adopt a Great Dane puppy whose mother is unable to provide him with adequate milk.
The puppies grow up together, but Brutus, the Great Dane, grows enormously. As the Dachshund puppies take Brutus through a series of amusing adventures, canine antics follow.
10. White Fang (1991)
Director: Randal Kleiser
Star cast: Ethan Hawke, Klaus Maria Brandauer, Jed, and Seymour Cassel
IMDb ratings: 6.7
White Fang, is a wise wolfdog that befriends a child named Jake (Ethan Hawke), who seeks to fulfill his father's dying ambition of striking gold in the Yukon Valley.
This is a well-known story from Jack London's 1906 novel. Klaus Maria Brandauer and Seymour Cassel also feature in the movie. The same dog that is featured in The Thing (1982) and The Journey of Natty Gann plays White Fang.
11. Bolt (2008)
Director: Byron Howard and Chris Williams
Star cast: John Travolta, Miley Cyrus, Susie Essman, and Mark Walton
IMDb ratings: 6.9
Bolt, a dog TV star who believes he has super abilities after spending his whole life on a movie set, is the subject of this 2008 computer-animated comedy.
It stars John Travolta and Miley Cyrus. Soon after, he believes his human owner, Penny, has been abducted and embarks on a cross-country journey to save her.
Bolt is joined along the road by feisty ally cat Mittens (Susie Essman) and a hamster named Rhino (Mark Walton).
12. Homeward Bound: The Incredible Journey (1993)
Director: Duwayne Dunham
Star cast: Michael J. Fox, Sally Field, Don Alder, and Ed Bernard
IMDb ratings: 6.9
This 1993 adventure comedy is based on Sheila Burnford's novel The Incredible Trek. It follows American Bulldog Chance and his friends Shadow and Sassy, who set off on a cross-country journey to find their owners after feeling they had been abandoned.
Homeward Bound, a lovely adaptation of the 1963 animated classic, is full of heart and action that will make you crave a pet if you don't already have one.
13. Lady & the Tramp (2019)
Director: Charlie Bean
Star cast: Tessa Thompson, Justin Theroux, Sam Elliot, and Ashley Jensen
IMDb ratings: 6.2
Lady & the Tramp, on the other hand, is a CGI remake of the 1955 movie, starring Tessa Thompson as Lady and Justin Theroux as Tramp, which was released last year.
Lady & the Tramp follows American Cocker Spaniel Lady when she runs away from her cat-sitter and finds Tramp.
Tramp is a lovely stray dog with whom she falls in love, just like in the famous animated movie. The live-action picture is certainly worth a look, with Sam Elliott, Ashley Jensen, Janelle Monáe, and Benedict Wong voicing animals.
Also, Thomas Mann, Kiersey Clemons, Yvette Nicole Brown, Arthuro Castro, and Ken Jeong gave real-life performances.
14. Snow Dogs (2002)
Director: Brian Levant
Star cast: Cuba Gooding Jr, James Coburn, Disco, and Nichelle Nichols
IMDb ratings: 5.2
Ted Brooks (Cuba Gooding Jr) is a famous dentist who finds he has inherited his mother's seven Siberian Huskies, Diesel, Mack, Sniff, Yodel, Scooper, Duchess, and Demon.
As well as a Border Collie named Nana in this 2002 adventure comedy. Snow Dogs is a charming dog movie on Disney plus with a lovely ensemble of canine characters and stunning Alaskan scenery.
15. Old Yeller (1957)
Director: Robert Stevenson
Star cast: Dorothy Mcguire, Fess Parker, Tommy Kirk, and Jeff York
IMDb ratings: 7.3
It's a rite of passage for a teenager to see Old Yeller and be permanently scarred by it. The narrative of a child and his dog is told in Old Yeller, one of the most well-known classic dog movies on Disney plus. After the Civil War, young Travis lives in rural Texas with his family.
One day, he comes upon a stray yellow Labrador Retriever in the family's cornfield. Old Yeller and Travis form a deep relationship immediately, despite his being a bother at first. It's a movie that, despite its tragic ending, demonstrates the strength of love between a child and his dog.
16. Greyfriars Bobby (1961)
Director: Don Chaffey
Star cast: Donald Crisp, Laurence Naismith, Alex Mackenzie, and Duncan Macrae
IMDb ratings: 7.2
This movie is based on a true story of a dog's loyalty and is one of the more lovable classic dog movies on Disney plus.
Bobby is a Skye Terrier that adores Auld Jock, an elderly shepherd. Bobby lays at Jock's grave even after he dies, demonstrating the unending devotion that dogs are capable of.
While some may object to the "stray" dog roaming the streets, the residents join together to defend Bobby.
17. The Fox and The Hound (1981)
Director: Ted Berman, Richard Rich, and Art Stevens
Star cast: Mickey Rooney, Kurt Russell, Pearl Bailey, and Jack Albertson
IMDb ratings: 7.2
In The Fox and The Hound, friendship knows no bounds. Tod, an orphaned fox, and Copper, a hound puppy, who should be enemies, become great friends. They are carefree as they run through the woods, laughing and playing.
Copper's owner, however, disapproves of this and confines him, attempting to force him to become a hunting dog.
As they get older, they must come to terms with their role in nature, and their relationship is tested. In the name of friendship, it's a devastating narrative about defying cultural norms.
18. Oliver & Company (1988)
Director: George Scribner
Star cast: Joey Lawrence, Billy Joel, Cheech Marin, and Richard Mulligan
IMDb ratings: 6.6
Oliver is a stray kitty that has wandered the streets of the great metropolis. He's wandering the streets when he comes into a mishmash of dogs headed by Dodger (Billy Joel).
Each dog has a distinct personality that aids in its survival. A Shakespeare-reciting Bulldog, a pampered Poodle, and a tech-obsessed Chihuahua are among the dogs.
It's a movie that showcases the vibrant and beautiful side of New York City by combining amazing music with charming characters.