Most movies on Disney plus are popular classics and modern favorites, but some underrated movies on Disney plus are worth watching.
There is so much content on Disney plus that it might be overwhelming at times.
Disney plus can easily overpower with fresh episodes of TV programs, new movies released exclusively on the platform, and odd pieces pulled in from other company sections.
Here are some Disney treasures for you and your family to appreciate for the first time or again, ranging from missed cartoon masterpieces to live-action successes.
1. Wolfgang (2021)
One of Disney plus's underrated assets is its extensive collection of high-quality documentaries. One of these documentaries is "Wolfgang," released in 2021.
This movie, directed by David Gelb, is about Wolfgang Puck, the guy whose breezy, elegant approach to French foods combined with California cold characterized an age. It also made him one of the earliest celebrity chefs in the world.
Puck's story is full of highs and lows, and he readily admits to some of his life's more chaotic aspects. His fragile connection with his family, as well as his rather traumatic upbringing, are noted.
It's also a fascinating time capsule, featuring talking head interviews with Michael Ovitz, one of Disney's more obscure characters in recent history.
2. The Chronicles of Narnia (2005)
The Chronicles of Narnia is one of the underrated movies on Disney plus. The Lion, the Witch, the Wardrobe, and Prince Caspian are presently available on Disney plus as part of The Chronicles of Narnia franchise.
The movie series is based on C. S. Lewis's novels of the same name, so if you enjoy reading books and then seeing movie adaptations, you should add these to your list. You'll also see a young James McAvoy in the first movie, released in 2005.
3. 10 Things I Hate About You (1999)
 Heath Ledger plays the lead role. 10 Things I Hate About You stars Julia Stiles and Joseph Gordon-Levitt. This romantic comedy adapts Shakespeare's Taming of the Shrew, set in the 16th century, to an American high school in the late 1990s.
The 1999 film has become a cult classic as a teen romance, thanks to its excellent cast and performances, as well as a clever storyline that raises it above being simply another teen film.
4. The Journey of Natty Gann (1985)
 Jack London's stories about human beings interacting with wolflike dogs or real wolves are an underrated subset of Disney's live-action production.
"The Journey of Natty Gann," a Depression-era adventure that follows Natty Gann as she journeys to reconcile with her father, is one of the greatest (and most usually neglected) entries.
She picks up a lovable wolfdog (who she just names Wolf) and a human companion along the way (John Cusack).
Considering its 1980s Disney, there's a lot of educational content sprinkled throughout, along with real-life historical touchstones and period texture. However, it's also shockingly gritty, having a wonderful feel and texture.
"The Journey of Natty Gann" was well-reviewed at its release and got an Oscar nomination for costume design. Unfortunately, it flopped at the box office and hasn't made much of an effect in the years afterward.
5. Big Hero 6 (2014)
Big Hero 6 is one of the underrated movies on Disney plus. The movie Big Hero 6 tells the story of a young boy's connection with an inflatable robot named Baymax.
The two transform into superheroes and encounter a diverse array of individuals that play a role in their journey.
Despite its gorgeous animation and superb action, Big Hero 6 got high accolades from reviewers and won the Academy Award for Best Animated Feature.
However, it is now frequently ignored amid Disney's other movies.
6. Pete's Dragon (2015)
"Pete's Dragon" is arguably one of the best Disney remakes, yet it's also the least spoken about. This new version was directed and co-written by indie darling David Lowery.
It retained the title, the dragon's name, and very little else from the 1977 weird live-action/traditional animation mix.
Oakes Fegley plays a little child who is orphaned when his parents die in a car accident and grows up in the woods with Elliot, an unseen dragon.
A kind park ranger (Bryce Dallas Howard) and her father (Robert Redford) take him in, but the town's mistrustful residents (headed by Karl Urban) desire to capture and kill the monster.
Lowery favors the poetic above the pragmatic, evoking a surreal mood with beautiful cinematography and stunning visual effects (courtesy of Weta).
This remake, which is less spectacular than the previous big-budget remakes, deserves greater attention.
7. Thor (2011)
Many people tend to overlook or forget Chris Hemsworth's first appearance as the God of Thunder gave to the MCU.
Thor, the title character from the 2011 film, is a powerful and arrogant warrior whose ego is turned upside down when he is cast out by his father and deprived of his abilities.
Thor is one of the MCU's most underrated movies and is now one of the underrated movies on Disney plus.
Thanks to a love story with Natalie Portman's Jane Foster, Thor's struggle to become the man he has to be to reclaim his strength and a great dose of humor at all the right moments.
8. Winnie the Pooh (2011)
 Suppose you were unaware that Disney had published a new, full-length "Winnie the Pooh" episode. In that case, it's probably because the company arranged it to premiere against the final "Harry Potter" installment.
It's too bad since this "Winnie the Pooh" is fantastic. "Winnie the Pooh," directed by future "Big Hero 6" filmmakers Don Hall and Chris Williams, takes everything that made the original theatrical featurettes so special, modernizes and deepens it. 
The music is fantastic, written by a pre- "Frozen" Kristen Anderson-Lopez and Robert Lopez. Also, the animation is faultless, owing to Disney's murderer's row of conventional animators. These animators include Eric Goldberg, Andreas Deja, Mark Henn, and Marc Smith, working on "Winnie the Pooh."
It is one of the best Walt Disney Animation Studios movies and one of the most underrated movies on Disney plus.
9. A Goofy Movie (1995)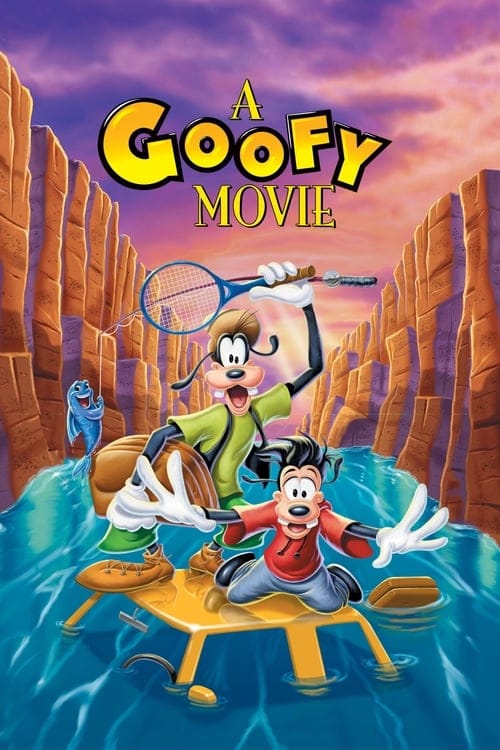 Goofy, the legendary Disney character, was given his movie in 1995, named A Goofy Movie. A Goofy Movie is a father-son movie based on the TV series Goof Troop.
This is about Goofy doing his hardest to take his son Max on a fishing trip that was bound to fail to owe to Goofy's antics.
While the movie may be unfamiliar to a larger audience, it is undoubtedly familiar to people who grew up in the 1990s. Youngsters adored the film for its touching tale and amusing scenes.
10. 101 Dalmatians (1961)
The 1961 movie shows what occurs when a large litter of Dalmatian puppies is abducted by Cruella de Ville, a villain who plans to use them to produce fur coats.
Critics hailed it as one of Disney's best at the time of its debut, as it brilliantly perfectly captured the essence of a Disney film.
11. Mighty Joe Young (1998)
The late-90s fashion of adapting vintage monster movies for new audiences did not spare Disney. Of course, the fact that Roland Emmerich's "Godzilla" is the first out of the gate.
This led to Universal scrapping Peter Jackson's "King Kong" (which they would resurrect years later) and Disney's "Mighty Joe Young" receiving poor box office results.
12. Wild Hearts Can't Be Broken (1991)
This is among the underrated movies on Disney plus. Even if you've never watched "Wild Hearts Can't Be Broken," you're familiar with it from its major appearance in "The Wonderful World of Disney." The movie is well-made and emotionally engaging.
It's an old-fashioned true-story weepie about Sonora Webster Carver, who earned a reputation for herself as one of the first female horse divers in the early 1920s.
Even more astounding is that Carver lost her sight and continued to horse dive despite it.