Some best mermaid movies are quite popular, such as Disney's Ariel story, and others that are less popular yet may wind up on certain readers' must-see lists.
Mermaids are one of the most fascinating fictional creatures. They've been alluring for years, in several ways, from their sparkling tails to their existence beneath the water.
Some claim to have seen these stunning creatures in person, while others merely love reading about them in books and watching them on TV and in movies.
Below are the best mermaid movies.
1. The Mermaid: Lake of the Dead (2018)
This is one of the best mermaid movies. Roma (Efim Petrunin) encounters a lovely woman in a lake and is lured to her in this suspenseful thriller. They kiss, then Roma walks away.
Roma's life, however, begins to spin out of control following their kiss. Despite kissing the strange lake mermaid, Roma is still bound to Marina (Viktoriya Agalakova), his lover.
2. Splash (1984)
A mermaid saves Allen Bauer (Tom Hanks) twice. Madison (Daryl Hannah) saves him for the first time when he is an 8-year-old vacationing with his mother and father in Cape Cod.
The second time, it's 20 years later, and he's a New York bigwig who works in wholesale fruits and vegetables, of all things. Madison falls in love with Allen this time and chooses to accompany him to New York, where she encounters a slew of misadventures.
3. Peter Pan (1953)
Peter Pan is among the best mermaid movies. This animated movie was produced in 1953 and presented the narrative of teenagers fleeing to Neverland to escape reality.
Wendy, John, and Michael Darling met several mermaids when they first arrived in this country with Peter. Their tails were sparkling. They used starfish as hair ornaments. They even attempted to drown Wendy.
While these supporting characters aren't particularly endearing, they certainly deserve greater recognition as classic creatures from a well-loved franchise.
4. Mad About Men (1954)
While on vacation, Caroline (Glynis Johns) encounters a mermaid named Miranda (also portrayed by Johns), a distant relative.
Since the two have such a striking resemblance, they decide to swap places, so Miranda may experience life on land.
Miranda meets Caroline's fiancée, Ronald (Peter Martyn), and she immediately dislikes him and wishes for the better for Caroline.
Miranda is on the lookout for suitors when she comes across a pair she believes is deserving of their bloodline. On the other hand, Miranda ruffles some feathers and is ready to be revealed as a mermaid when Caroline flies in.
What remains to be seen is what happens to Miranda's tangled love story with Caroline.
5. Lady in the Water (2006)
Lady in the water is one of the best mermaid movies. Cleveland (Paul Giamatti) saves a young woman (Bryce Dallas Howard) from the apartment complex pool where he is superintendent in this M. Night Shyamalan psychological thriller.
She turns out to be a mermaid from the Blue World, and her mission is to preserve humanity.
6. Aquamarine (2006)
Sara Paxton portrays Aquamarine, a mermaid who swam away from her aquatic existence to avoid an arranged marriage.
She enlists the services of Claire (Emma Roberts) and Hailey (JoJo) to assist her in romancing a human to prove to her father that genuine love exists.
Aquamarine has her heart set on gorgeous lifeguard Raymond (Jake McDorman), but she must compete for his affections with a cool girl called Cecilia (Arielle Kebbel).
Cecilia sets out to reveal Aquamarine's secret that she is a mermaid to win her man, but her scheme is stopped. Raymond already has feelings for Aquamarine.
7. Sabrina Down Under (1999)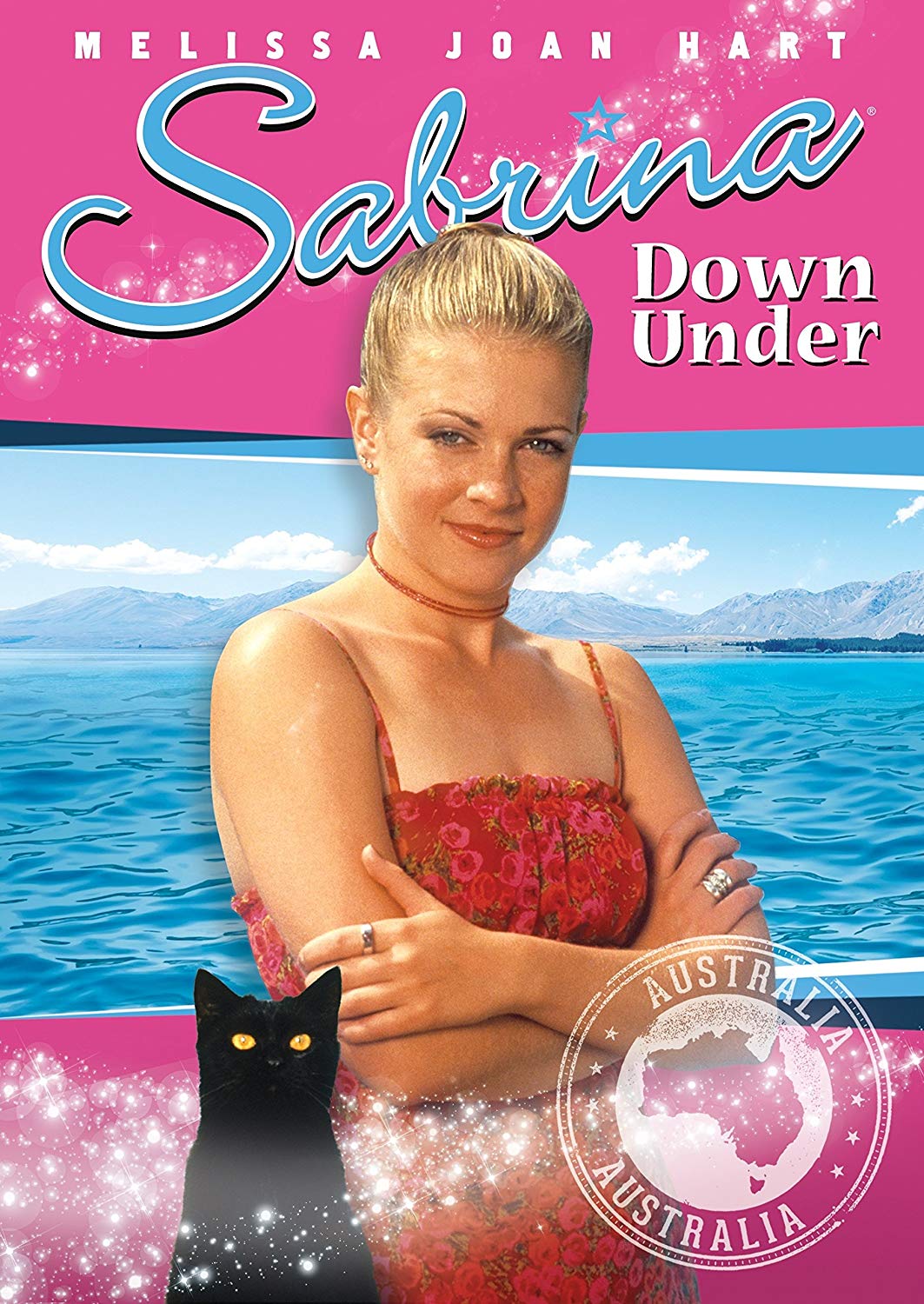 Sabrina Down Under is one of the best mermaid movies. This fantasy comedy movie is unique in that it relates the tale to a television show.
The movie is based on the iconic ABC television series Sabrina The Teenage Witch, which stars Melissa as Sabrina.
Sabrina travels to Australia with Gwen, a fellow witch, and friend, to assist a mermaid in saving her habitat from growing pollution.
Sabrina's cat, Salem, accompanies her on her adventure, and the three of them work together to save the mermaid colonies from the impending storm.
8. Scales: Mermaids Are Real (2017)
Siren (Emmy Perry) believes she is an average girl, but how could she be with a name like Siren? She discovers she can manipulate water as she approaches her 12th birthday.
As she begins to doubt her existence, she becomes friends with Adam (Jack Grazer), who appears to be kind enough, but Siren's friend Crystal (Nikki Hahn) is skeptical.
Siren learns that she is half-mermaid and that her transition will begin on her 12th birthday. She must return to the ocean every three years after that to survive.
Crystal, who is also a half-mermaid, warns her of mermaid hunters who might be out to catch them.
9. The Water Will Carry Us Home (2018)
For far too long, mermaids in popular culture have mostly been depicted in one way: young, slender, and white. Thankfully, that formula will be abandoned in the widely anticipated Little Mermaid remake, which will star Halle Bailey as Ariel.
Check out the short video The Water Will Carry Us Home if you're looking for stories about Black mermaids before the movie comes out in 2023.
The film, directed by Gabrielle Tesfaye, portrays the narrative of enslaved Africans who were tossed off the ships that transported them during the Middle Passage.
They are greeted by mermaid-like Orishas in the sea, who are deities in the Yoruba religion of West Africa.
10. The Thirteenth Year (1999)
Cody Griffin (Chez Starbuck) goes through some severe changes as he approaches adolescence in this Disney Channel Original Movie.
A lifelong water enthusiast, Cody begins to develop scales on his skin and fins. He can swim faster than he's ever been able to swim and breathe underwater, which worries him considerably.
Cody's biological mother was a mermaid who abandoned him as a newborn on the Griffins' boat so he could grow up on land.
When mermaids or mermen in this case reach the age of adolescence, their aquatic metamorphosis begins, pushing Cody to acclimate to his new existence swiftly.
11. The Mermaid (2016)
The traditional story of falling in love with the wrong person is told in "The Mermaid." Liu Xuan (Deng Chao) purchases a wildlife reserve that will be razed using sonar technology, eradicating the mermaid that now lives there. Xuan, on the other hand, appears unconcerned.
Her fellow mermaid dispatches shan (Lin Yun) to assassinate Xuan to save her clan. Unlike all other mermaids, Shan can blend seamlessly among humans thanks to her unusual ability to utilize her fins as feet.
When she finally meets Xuan, though, she falls in love with him by chance, and the feeling is reciprocal.
12. Miranda (1948)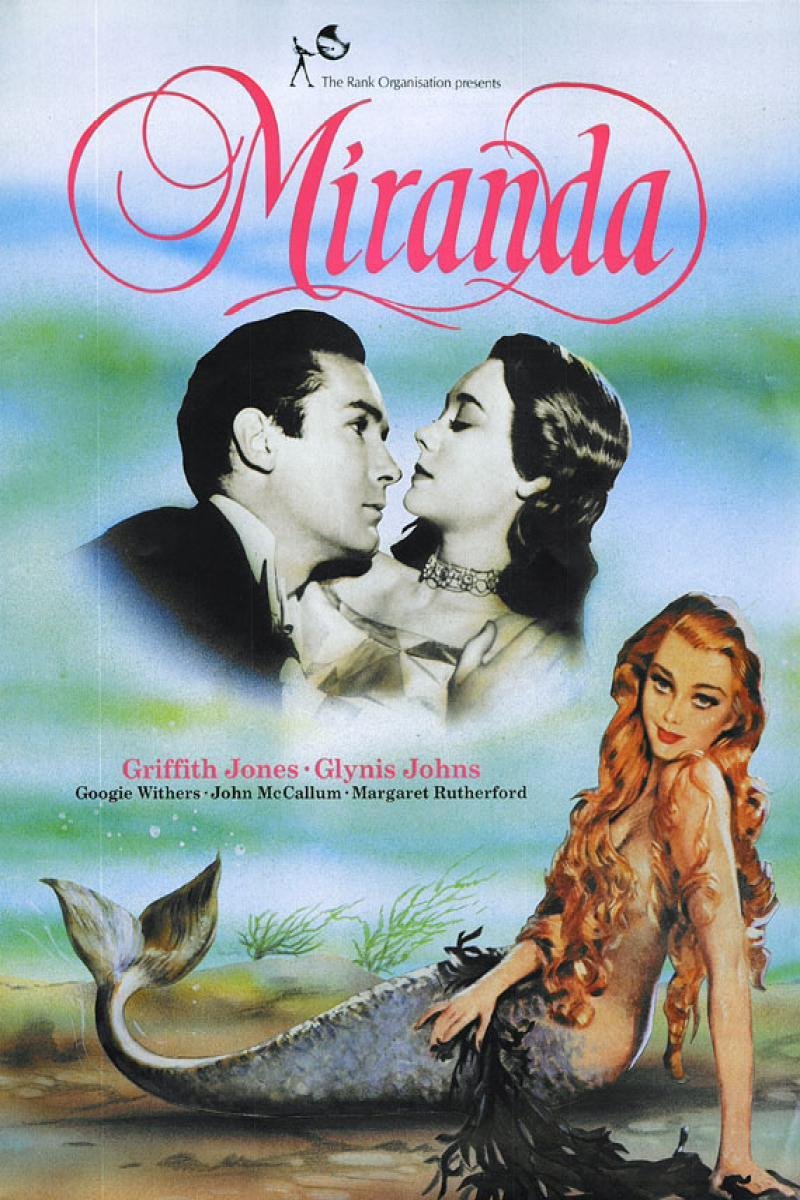 This British comedy picture about a middle-aged guy who goes fishing and ends up catching a beautiful young mermaid, Miranda, was a hit with moviegoers in the 1940s.
She holds him captive underwater until he agrees to take her back to London with him, at which point she releases him.
They put her in a wheelchair to solve the fins dilemma, which means Miranda accomplished the mermaid-in-wheelchair thing long before Bette Midler and Lady Gaga argued about it.
13. A Mermaid's Tale (2017)
Ryan (Caitlin Carmichael) fears that her life is coming to an end since she has to go with her father, Matt (Jerry O'Connell), to a dull seaside hamlet.
Ryan meets a new acquaintance, a fascinating mermaid named Coral while adjusting to her new home (Sydney Scotia). Coral helps Ryan understand and appreciate the new place she's relocated to, and the two quickly become friends.
14. The Little Mermaid (2018)
This 2018 movie is based on Hans Christian Andersen's mermaid story, and is not to be confused with the Disney animated picture "The Little Mermaid." At the circus, Cam (William Moseley) and his young niece Elle (Loreto Peralta) come across a mermaid named Elizabeth (Poppy Drayton) locked in a tank.
15. The Little Mermaid (1989)
The Little Mermaid, which Disney released in 1989, is the first on the list. This story is based on a Hans Christian Andersen fairy tale, and it stars Ariel, a mermaid who wishes to live among humans and falls in love with a human prince named Eric.
Every Disney princess movie is a success because the starring females are always stunning, bright, and bold. In addition, the happily ever afters, catchy tunes, humorous sidekicks, and antagonists all contribute to the entire plot.