Unsure of the movie you should see? You're covered, so don't worry; this article discusses some of the best dog movies on amazon prime here, thanks to our extensive search across Amazon Prime!
You'll cry and laugh at different parts of these films. Nevertheless, dogs are what they all share in common. A dog touches and transforms the lives of those around them in these films' central stories.
When you see the films we've listed here, you'll understand why people say dogs are our best friends. It's not uncommon, but it's also not very frequent for dogs to play the lead role in a movie.
When they do, they make sure that all eyes are on them. They touch our hearts more than anyone else on the big screen with their unmatched compassion and love.
Consequently, let's look at some of the top dog movies available on Amazon Prime Video.
1. Marley & Me (2008)
The American comedy-drama Marley & Me, starring Jennifer Aniston and Owen Wilson, is based on the same-titled book by John Grogan.
The story's protagonists are a happily married couple who adopt Marley, an out-of-control Labrador retriever. It is challenging to handle and follow their adventures and struggles as dog parents.
In his mischievous ways, Marley teaches the family some essential life lessons and moves the audience to tears as they realize how much a pet makes a person's life easier and more fulfilling.
2. Dogs With Jobs (2000)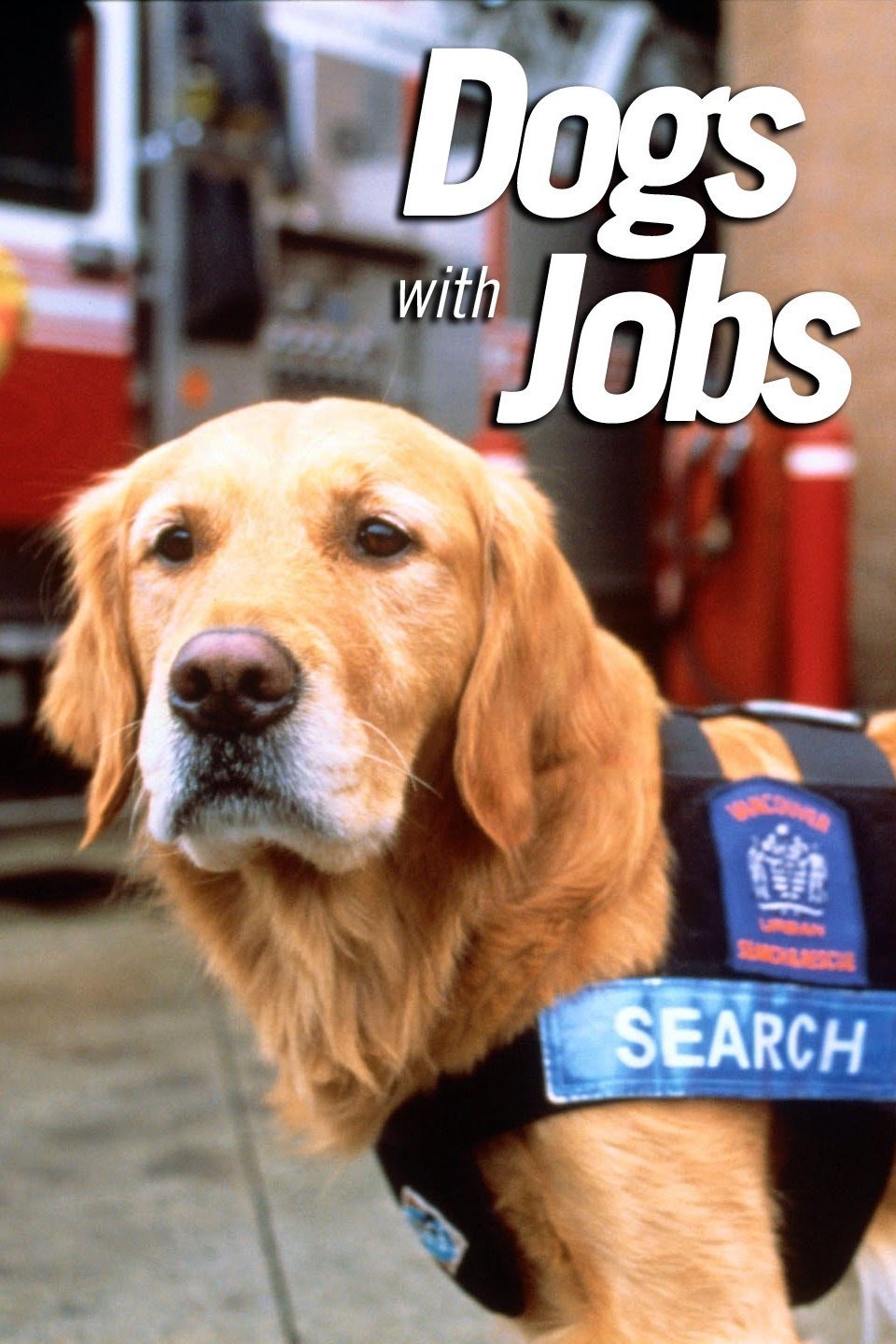 Stories of dogs doing what they were bred to do and changing lives can be found worldwide.
The list of jobs is endless and includes everything from acting to herding sheep to providing physical and mental therapy to working with the fire and police departments.
Also, it's a sweet, straightforward program with a straightforward premise that is also family-friendly.
3. Bolt (2008)
You can never be too old to enjoy an animated film, especially the one about a canine superhero with a super-strong "super bark" sonic scream.
He decides to use his superpowers and fly across the country to save his human when he learns that his owner has been abducted.
He meets a feisty cat and a hamster along the way, who help him adjust to reality when he enters the "real world." John Travolta plays Bolt in the film, and Miley Cyrus plays Penny, his owner.
Susie Essman plays Mittens the cat, and Mark Walton plays the hamster. This movie is one of the best dog movies on amazon prime.
4. Hachi: A Dog Tale (2009)
Bring extra boxes of tissues because Richard Gere's Hachi: A Dog's Tale will require all of them. The film is an emotional and heartbreaking tale of a professor, an abandoned puppy, and the unbreakable bond the two form when the professor adopts him.
Also, it is based on the true story of an Akita dog named Hachiko and is a remake of the famous 1987 Japanese film Hachiko Monogatari.
However, even the most resilient people can be moved to tears by the dog's devotion and loyalty to his master, whose side he never leaves, even after his death.
5. Dog Gone
Twelve-year-old Owen steps in to stop a diamond thief and his dimwitted accomplices from abusing their dog, which allows the dog to flee.
When he discovers the dog deep in the forest, they seek refuge in his covert lair, cleverly fortified with booby traps to ward off invaders. The two are constantly on guard for the feared "Madman of the Mountain," who resides in the nearby woods.
6. All Dog's Goes To Heaven
Charlie Barkin, an old friend of ours, makes a comeback in this animated sequel to wreak havoc both on earth and in heaven.
When Charlie grows weary of the tranquil bliss of life in dog heaven and starts dreaming of leaving, trouble starts. Even the arrival of Itchy, his former best friend, cannot make him feel better.
As a result of the struggle, Gabriel's horn is taken by the evil Carface and dropped into San Francisco.
Charlie and Itchy are eager to get their hands on the holy horn. All Dog goes to heaven is one of the best dog movies on amazon prime.
7. Air Bud
Dogs are undoubtedly talented, but until the 1997 film Air Bud was released, we had never seen a dog play basketball. A 12-year-old boy who is reclusive and lonely meets a golden retriever with a unique talent for basketball, and the two quickly become friends.
While overcoming the obstacles in their personal lives and sports, the two find comfort and joy in one another's company. This is one of the best dog movies on amazon prime.
8. My Magic Dog
He is adorable, furry, and invisible to everyone but his best friend Toby, who is 8 years old. Lucky, The Magic Dog, is his name. Lucky fights off 2 teenage bullies and foils Aunt Violet's nefarious plan when she tries to steal Toby's inheritance. Only you and Toby can see his invisible friend when Lucky saves the day! 
9. Lady And The Tramp
A spoiled and privileged Lady encounters a vagrant. When two dogs from different social classes cross paths, they develop an unusual bond as they fall in love and adjust to one another's radically different lifestyles.
To name a few, Tessa Thompson, Justin Theroux, and Sam Elliot lend their voices to this 2019 live-action remake of the beloved 1955 film. LadyThis is one of the best dog movies on amazon prime.
10. Bolt
You can find a genuinely original perspective on being a hero in the film Bolt. Bolt is an action hero in his very own successful TV series in this animated movie.
He doesn't understand this, though. Bolt is adamant that he is a real superhero. That is until he wakes up on the other side of the country one day and is confronted with the very harsh realities of life.
He will now do whatever it takes to return to his owner Penny and show that true heroes do not necessarily possess superpowers.
11. Scooby-Doo
Scooby doo is a film written and directed by James Gunn of the Marvel Cinematic Universe, sadly underappreciated. The whole family will enjoy its abundance of clever puns and one-liners.
Also, the gang is brought back together in this movie for one last case to deal with the ghosts and voodoo that plague Spooky Island Amusement Park and Resort. This is one of the best dog movies on amazon prime.
12. Because Of Winn Dixie (2005)
This is a heartwarming story about the love that dogs can exhibit, and it is based on the famous Kate DiCamillo's 2000 novel Because of Winn Dixie.
The plot centers on a young girl named Opal who befriends a Berger Picard dog causing mayhem inside the neighborhood supermarket. She gives him the store's name, Winn Dixie, and brings him home.
Even though Winn Dixie befriends everyone he meets, his friendship with Opal is highlighted. Winn Dixie helps Opal fill the void left by her mother, leaving her and her father seven years earlier.
13. The Adventure Of Tintin
For this movie adaptation of the French comic book series The Adventures of TinTin, Steven Spielberg and Peter Jackson collaborate. Young and intrepid reporter Tintin from Belgium frequently finds himself in the grip of evil while pursuing a story.
Thankfully, he has his dependable Wire Fox Terrier, Snowy, and an incredible supporting cast of characters to assist him. And as he hunts for the treasure of renowned pirate Red Rackham in this adventure, he will need their help.
14. Isle Of Dogs
A dystopian and futuristic fictional city called Megasaki is the setting for the stop-motion animated science fiction film Isle of Dogs.
The movie is set in a time when all dogs have been exiled due to the spread of a "canine flu," and Spots Kobayashi is one of those dogs. Spots' 12-year-old owner is determined to do whatever it takes to get Spots back.
Sincerely, there can't possibly be a better time to watch this movie than right now. Edward Norton, Bill Murray, Scarlett Johansson, Jeff Goldblum, Greta Gerwig, and Tilda Swinton are the voice actors in the Wes Anderson-directed movie. The trap is one of the best dog movies on amazon prime.
15. Where The Red Fern Grow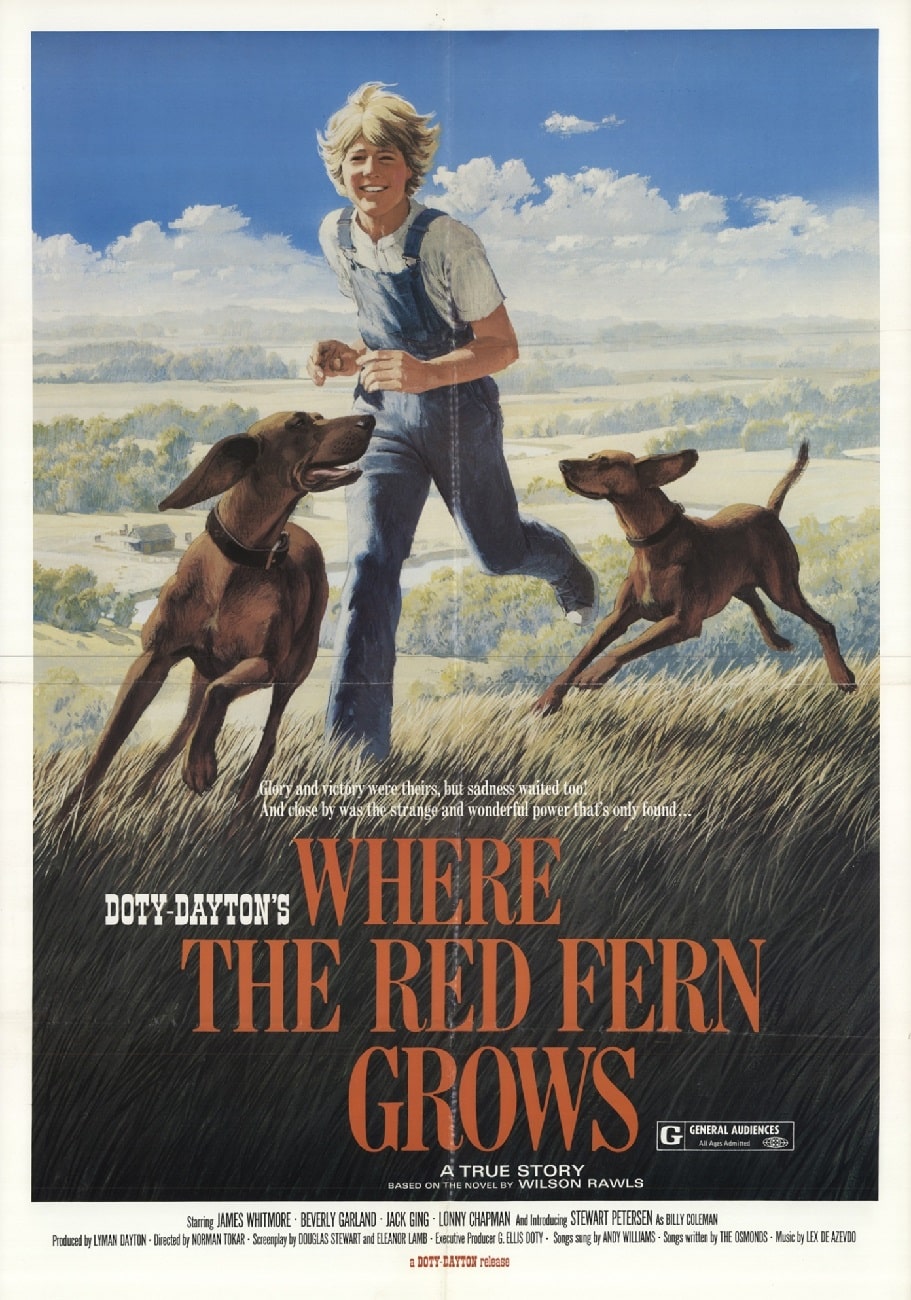 The main character of this timeless movie from 1974 is a young boy who strives to realize his dream of owning two Redbone Hounds. Unfortunately for young Billy, his parents cannot support these puppies during the difficult Great Depression.
Billy, however, is unaffected by this. Only Billy manages to get past his obstacles and achieve his dream through hardship, adventure, and even tragedy.
16. Balto
This animated film tells the Balto story, loosely based on a true story. In the movie, Balto was an Alaskan street dog who aspired to be a renowned sled dog who carried supplies, goods, and medications. But he is disqualified from every competition because of his half-wolf nature.
But nothing can stop him from traveling across Alaska and obtaining the vaccine when one of his favorite human children succumbs to diphtheria.
17. Dog Years
Even though Dog Years is a short movie that lasts only about 5 minutes, it's still worth watching. The film, shown at the Female Filmmakers Festival in Berlin, describes how dogs can support us in even the most trying circumstances.
In the movie, a neglected girl's only companion during some of her darkest moments was an old dog. This is one of the best dog movies on amazon prime.
18. Beethoven
This 1992 classic tells the tale of Beethoven, a cute but naughty puppy St. Bernard, as he flees dog kidnappers and finds his forever family. This family-friendly comedic gem features excellent slapstick and is full of laughs. This is one of the best dog movies on amazon prime.
19. Togo
The movie "1925 Serum Run to Nome," starring Willem Dafoe, Julianne Nicholson, Christopher Heyerdahl, and Michael Gaston, is about a musher and Togo, his trained Siberian Husky, and how the two played a significant role in the expedition.
However, according to reports, the movie is based on a story from 1925 about dog sled teams racing through the worst weather to bring back the serum and stop a diphtheria outbreak in Nome.
20. A Dog's Journey (2019)
This comedy-drama is a follow-up to the 2017 film A Dog's Purpose and is based on the famous W. Bruce Cameron's novel of the same name.
Bailey dies, reincarnates as various dogs, and lives through different decades with multiple owners. However, in this movie, he promises to stay and guard his granddaughter, with whom he stays as Molly, after leaving the side of his first best friend Ethan (his reincarnation).
Also, the plot of this lovely story is woven by how Molly makes the granddaughter's life happier and more loving while also assisting her in getting back in touch with Ethan.