Keke (Lauren Keyana Palmer) has established a long career in television, and this article on Keke Palmer's movies and TV shows will highlight some of her notable roles and performances. 
Lauren Keyana Palmer, an American actress, singer, and television personality born on August 26, 1993, goes by the stage name Keke Palmer.
She has been nominated for a Daytime Emmy Award and a Screen Actors Guild Award. She has won a Primetime Emmy Award and five NAACP Image Awards. In 2019, Time magazine included her on its list of the world's most influential people.
Palmer has been booked since she was 9 when "Barbershop 2: Back in Business" gave her first acting part.
Since then, Palmer has done everything possible beyond her kid and teen acting career. In addition to acting in various genres, Palmer sings and records music.
She is the GOAT of hosting, having presided over events like the "GMA3," the 2020 MTV VMAs, and the 2021 Met Gala, among others.
In other words, Palmer has the range. It would take weeks to get from Palmer's "Akeelah and the Bee" days to her time on Nickelodeon.
And then her more recent roles in popular cartoon programs like "Big Mouth" and "The Proud Family: Louder and Prouder."
Here are some of Keke Palmer's movies and TV shows:
1. Akeelah and the Bee (2006)
One of Keke Palmer's movies and TV shows is Akeelah and the Bee. It's not shocking to learn that Palmer's moving performance remains the title of one of her all-time best films.
Palmer portrays Akeelah, a young Los Angeles girl desperate to participate in the Scripps National Spelling Bee in a performance to remember.
The astute, capable dreamer surmounts many obstacles to fulfill her ambition, becoming a significant success symbol for her community.
The fact that writer/director Doug Atchison fought tenaciously to prevent Dr. Larabee (Laurence Fishburne) from being transformed into a white character as studios desired because he needed to be from the same neighborhood as and look like Akeelah is the only thing purer than this film.
2. Big Mouth (2017)
This Netflix adult animation series is well-known for its humorous, sexy, and uncomfortable depiction of the difficulties of adolescence.
The program follows a group of rivals and friends as they struggle with their changing bodies and come to terms with who they are.
They are aided in their endeavors by Maury and Connie, the hormone monsters who Maya Rudolph and Nick Kroll portray.
As Rochelle, the hatred worm that inspires awkward tween Missy's outbursts, Palmer joined the cast in season five.
3. Lightyear (2022)
Next on our list of Keke Palmer's movies and TV shows is Lightyear. The newest entry in the Toy Story series is "Lightyear."
The fictional film served as the model for the Buzz Lightyear toy in the Toy Story movies. And Chris Evans is providing the voice this time.
In the film, Buzz travels to the future to assist his colleagues in returning to their planet after a failed mission.
In this action-packed adventure film ideal for a family movie night, Palmer shines as Izzy Hawthorne, the granddaughter of Buzz's best buddy.
4. Hustlers (2019)
The partially true tale is about a group of female strippers who want to reclaim the power that males have over them.
They do this by drugging their male customers, taking their credit cards, and defrauding them of enormous sums of money.
Hustler is a stunning spectacle to behold. It is racy, ambitious, and full of sparkling style. Palmer portrays a stripper named Mercedes in the movie.
Along with a stellar cast that includes Lili Reinhart, Lizzo, Julia Stiles, and Cardi B, Palmer plays Mercedes, a member of the Vegas crime ring.
Still, Jennifer Lopez and Constance Wu, who both received acclaim for their performances as Ramona Vega and Destiny, are mainly responsible for the dramatic confrontation. It is one of Keke Palmer's movies and TV shows.
5. Nope (2022)
Nope is another one of Keke Palmer's movies and TV shows. Palmer and Daniel Kaluuya play a couple of brothers who manage a troubled horse ranch in California and find something extraordinary in the skies above them in the movie.
"Nope" is a sight to behold, combining the '80s sci-fi nostalgia with all the contemporary energy we've expected from Peele.
You need to know that Palmer continues to captivate audiences as Emerald, a character who is equally humorous and ferocious.
6. Brotherly Love (2015)
Brotherly Love, written and directed by Jamal Hill, is one of the rare films that successfully mixes Amanda Palmer's musical prowess and dramatic acting skills.
The narrative centers on Sergio Taylor (Eric D.Hill Jr.), a rising basketball star from Philadelphia's rough neighborhoods. He fights to reconcile his domestic problems with his newfound popularity.
The beautiful singer Palmer, who plays Sergio's sister Jackie, sacrifices her musical ambitions to find real Love.
Emotionally compelling The plot's premise could have used a more vital anchor. But everything that was built upon it was excellent. Keke Palmer has a lovely face.
7. Scream Queens (2015)
Next on our list of Keke Palmer's movies and TV shows is Scream Queens. An oddball bunch of new pledges experiences hell week when a serial killer reappears and targets the Kappa Kappa Tau sorority sisters at fictional Wallace University.
Palmer plays Zayday Williams, the no-nonsense friend of the main character Grace Gardner in this satirical slasher series created by Ryan Murphy, who unwillingly accepts to pledge with her after they become roommates.
Among a strong ensemble that includes Ariana Grande, Jamie Lee Curtis, Niecy Nash, Lea Michele, Emma Roberts, Jamie Lee Curtis, and many others, Palmer stands out in her season one role. She also appeared in the show's second and last seasons.
8. Shrink (2009)
In Jonas Pate's multi-narrative existential dramedy Shrink, Palmer, who was just 15 or 16 years old, held her own against some genuine Hollywood heavyweights. Shrink is one of Keke Palmer's movies and TV shows.
Henry Carter, a psychiatrist who works with people in the film industry, unravels, turns to narcotics, and gradually loses control of his personal and professional life.
As Jemma, an aspiring filmmaker who is made to attend therapy sessions to deal with her mother's passing, Palmer almost manages to steal the show from Robin Williams, Jack Huston, Jesse Plemons, and others.
Palmer shows she could balance comedy and drama in a single performance despite her youth.
9. The Proud Family: Louder and Prouder (2022)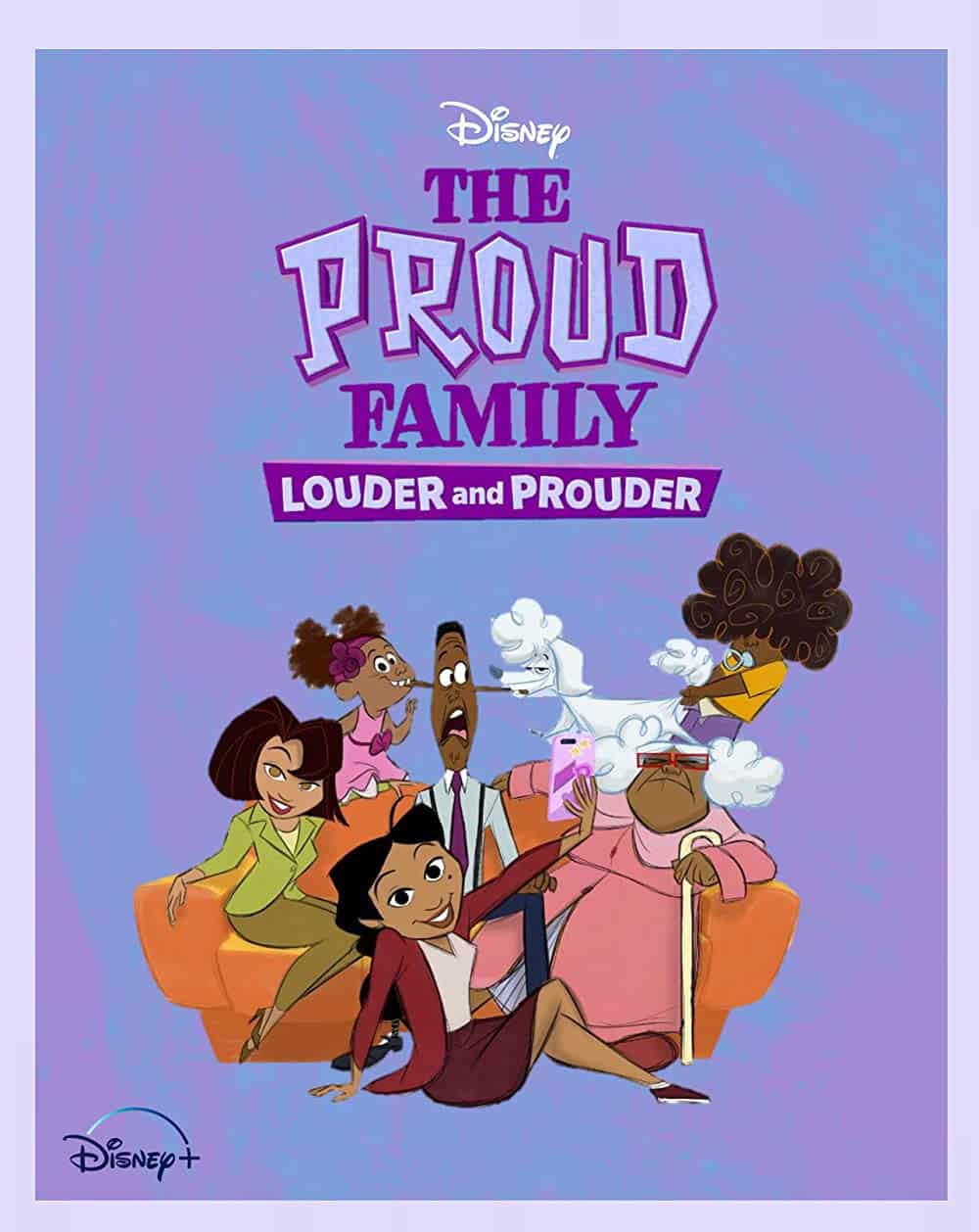 The Prouds are back in "The Proud Family" on Disney+, and in case you missed it, they're louder and prouder than ever.
With newly-minted 14-year-old Penny Proud handling contemporary issues like new kids on the street who question her status quo and social media influencers (sorry, bullies) who want to expel her from school, the show is both recognizable and novel.
Palmer portrays Maya Leibowitz-Jenkins, a newcomer whose parents are Smithville's first openly gay pair.
This remake expands representation that wasn't available on the Disney Channel in the early 2000s. This is precisely what second chances should do.
10. Abducted: The Carlina White Story (2012)
Palmer provides one of her most emotionally stirring performances in the Lifetime film Abducted: The Carlina White Story.
Based on an actual event, the movie centers on Carlina (Palmer), a lady who was taken from a hospital as a baby and raised by another woman.
As Carlina becomes older and realizes what occurred, she must decide between her biological parents and her kidnapper Ann (Aunjanue Ellis), which is the ideal opportunity for Palmer to demonstrate her acting prowess.
11. True Jackson, VP (2008)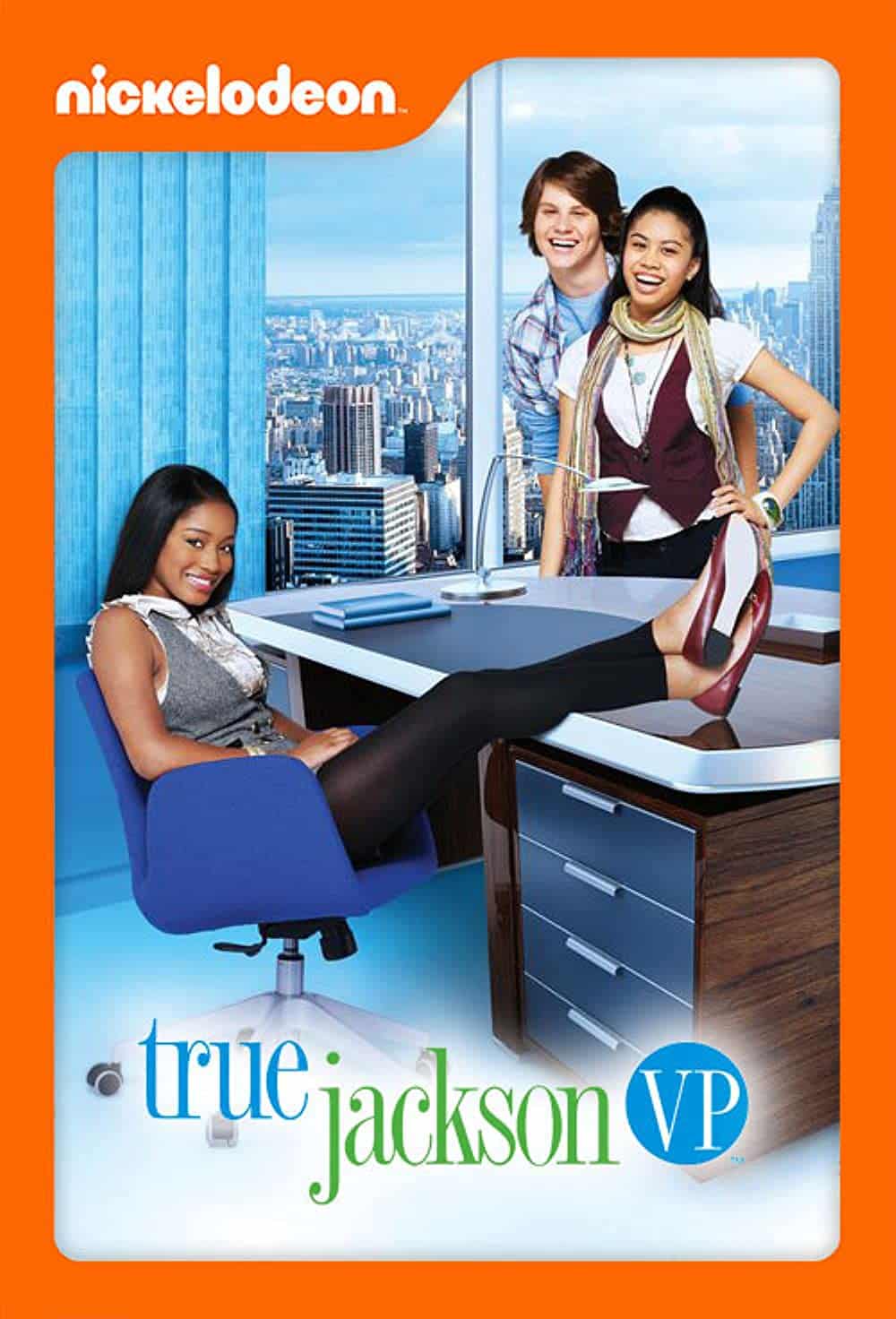 Next on our list of Keke Palmer's movies and TV shows is True Jackson, VP. Palmer portrays young fashion designer True Jackson in this television series, who by chance lands a job as vice president of Mad Style's youth line.
She employs her best friend, Lulu (Ashley Argota), like any teenager, would do, to be her assistant, and her other best buddy Ryan Laserbeam (Matt Shively), who is usually in the office for some reason.
Shenanigans happen, as one might expect, but the show serves as a warning not to undervalue children (or Palmer's continued success as an actor, for that matter).
12. Knights of the South Bronx (2005)
The knights of the South Bronx storyline is significantly more upbeat and optimistic. Richard Mason, played by Ted Danson, is a Bronx teacher who uses competitive chess to assist his inner-city students in overcoming their issues.
The inspiring narrative of the underdog highlights the level playing field that a chessboard provides for the wealthy and the less fortunate.
Despite being somewhat formulaic and predictable, the story's authenticity makes it simple to feel for the characters' happiness. Palmer portrays Kenya Russell quite skillfully.
13. Joyful Noise (2012)
The musical dramedy "Joyful Noise" is here to demonstrate Palmer's vocal prowess. After the choir director unexpectedly passes away in the movie, Vi Rose (Queen Latifah) and G.G. Sparrow (Dolly Parton) battle for leadership of their tiny town's church chorus.
The group's chances of winning the Joyful Noise competition are very high because the church's finances are getting tighter. Finally, Vi Rose and GG collaborate to inject modern pop and R&B influences into their performance.
Olivia, played by Palmer, is Queen Latifah's daughter. Her independent attitude clashes with her mother's expectations.
But she and GG's grandson Randy (Jeremy Jordan) persuade Vi Rose to change their band's direction. Joyful Noise is also one of Keke Palmer's movies and TV shows.
14. The Wool Cap (2004)
One of the things that makes Palmer such a talented performer is her early exposure to working with legendary actors. The Wool Cap, a rough adaptation of Gene Kelly's Gigot, is the only film you need to see.
In a two-hander with renowned actor William H. Macy, who plays a mute manager of a shabby apartment who watches after the young Lou (Palmer) during Christmas, Palmer, who is just ten years old, more than holds her own.
Because of Palmer and Macy's chemistry, the plot's drama is created by Lou's unrelenting attitude and harsh treatment of her compassionate caregiver. This leads to a funny odd-couple relationship.
15. Jump In (2007)
Jump In is next on our list of Keke Palmer's movies and TV shows. Almost everyone who grew up watching the Disney Channel Original Movie "Jump In!" tried some of the movie's crazy double-dutch techniques.
As Mary, a competitive double Dutcher who persuades her friend Izzy (Corbin Bleu) to join her team, the Hot Chili Steppers, Palmer steals the show in this DCOM.
Izzy has to balance helping Mary and the squad goes to the finals with his boxing training throughout the film.
16. Rags (2012)
Palmer had the opportunity to showcase her true musical abilities on screen in the acclaimed Nickelodeon Original Movie Rags, a musical gender-reversal of the Cinderella fairytale.
Charlie Prince (Max Schneider), a young orphan forced to live with his evil stepfather, is the story's subject.
Teenage flames start to fly as soon as Charlie meets pop star Kadee Worth (Palmer). The movie has been praised for being a guilty pleasure.
This is because it includes "banger after banger" pop songs, despite being explicitly targeted toward a younger audience. Palmer's ability to carry a movie as the film further demonstrated the lead actor.
17. Pimp (2018)
Next on our list of Keke Palmer's movies and TV shows is Pimp. Palmer plays Wednesday, a pimp who has taken over her father's business after his murder (played by DMX) in this brutal drama. Wednesday earns enough money to support her mother and Nikki, a friend.
However, when Destiny (Vanessa Morgan), one of the dancers he employs, displays a desire to work for Wednesday instead, she gets into serious difficulties with a deadly rival pimp.
Palmer occasionally shows intimacy and affection amid intense peril and violence in interactions with Nikki.
18. Alice (2022)
In this suspenseful film, Palmer adopts a more dramatic persona as Alice, an enslaved woman who escapes from a Georgia farm onto a paved road in 1973.
Alice sees independence for the first time. And she uses it to exact revenge after a dejected political activist helps her adjust to her new surroundings. The movie made its debut in 2022 at the Sundance Film Festival.
19. The Trip to Bountiful (2014)
Last on our list of Keke Palmer's movies and TV shows is The Trip to Bountiful. The Trip to Bountiful, a touching film in which Palmer co-stars alongside a fantastic cast, is based on the Horton Foote stage play.
Carrie Watts, who can no longer drive or travel alone but is determined to make one final trip to her homeland, is portrayed by the late great Cicely Tyson.
Palmer performs admirably as Thelma, Carrie's daughter. But Tyson stands out with a commanding performance that garnered a Primetime Emmy nomination.
Kaylee Palmer is a talented actress who has worked hard to develop her craft. She has proven to be a versatile performer who can handle comedy, drama, action, and romance.
Her acting career has allowed her to explore different roles and characters, which have helped her grow as an artist.
She has also shown us that she is not afraid to take risks and try something new. If you haven't seen any of her films yet, check these out!