Whether we like anime or not, we are bound to stumble upon something that obviously bears its influence.
These may be the very distinct types of art that can be associated with anime. Or maybe the manner of storytelling and characterization some of them have come to expect from the genre.
It is difficult to quantify what constitutes an "anime game." When attempting to differentiate between different styles of art, there is not always a clear line.
For this list, we will not include games whose art style seems to be aimed at realism (e.g., NieR: Automata, Final Fantasy).
It will include games based on popular anime series and original games that use the style of anime art. Basically, we count it if it looks like anime.
There are a lot of games out there that take the best of anime and make the most fun titles to enjoy. Here, we will list some PS4 anime games.
1. Ni No Kuni II: Revenant Kingdom
Developer: Level-5
Genre: Action RPG
Release Date: March 23, 2018
The fact that Level-5 collaborated with the legendary Studio Ghibli for its design and a lot of its animation was one of the most exciting things about the first Ni No Kuni game.
With Studio Ghibli, Ni No Kuni II: Revenant Kingdom does not have any further involvement, but the art style stays true to the original while also taking advantage of the extended graphic capabilities of the PS4.
You play as Roland, a man who, after being drawn into the "other world," finds himself in the midst of a coup d'état. He must defend the usurped young king and help him restore his kingdom.
The gameplay is good, but the main appeal is in the style of art. It is one of the most played ps4 anime games. It maintains all of the Ghibli-charm of its predecessor and keeps us coming back for more.
2. Gravity Rush 2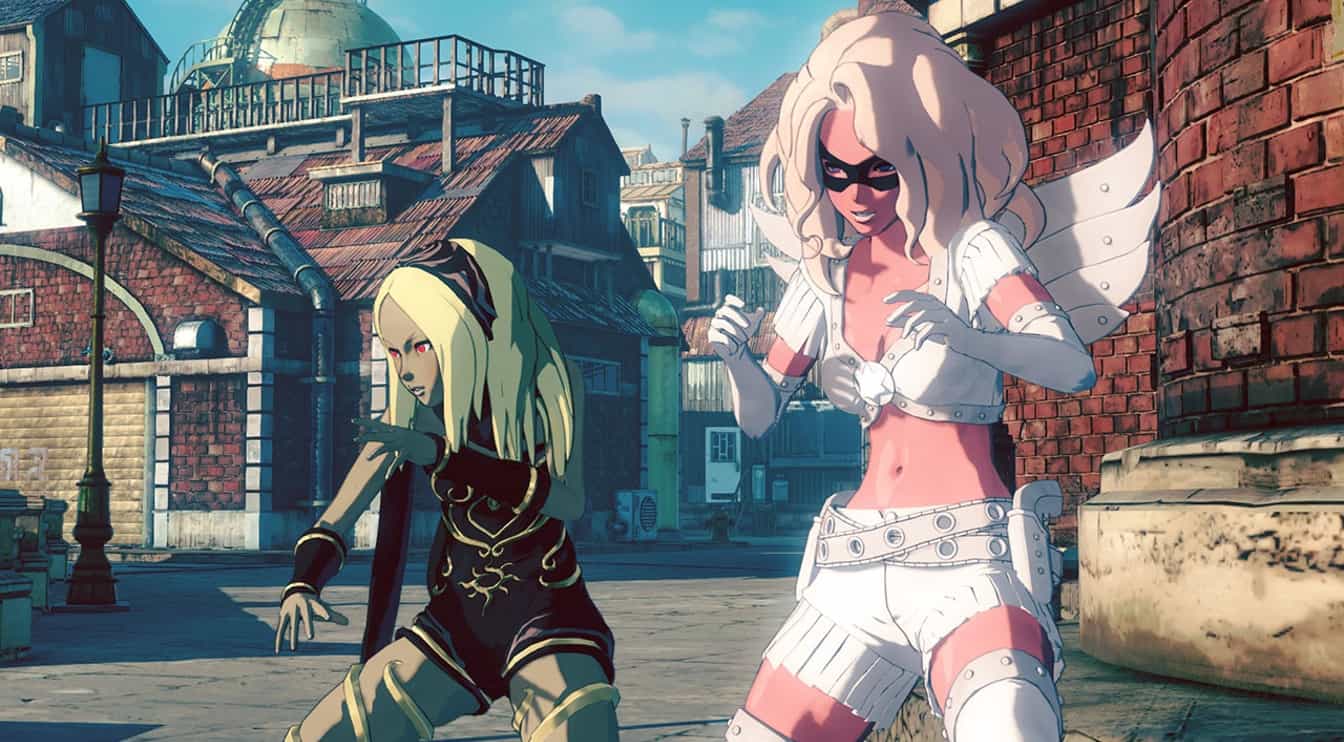 Developer: SIE Japan Studio's Team Gravity
Genre: Action-adventure game
Release Date: January 18, 2017
A PS4 exclusive, Gravity Rush 2 builds on the charm and mechanics of the previous game. You manipulate and change gravity, playing as Kat, from maneuver around mid-air to launching objects at enemies.
Gravity Rush 2, however, builds on those mechanics to include even more avenues for imaginative players to approach fights and other obstacles.
The sequel also builds on the universe that the first Gravity Rush introduced. Players will have a lot more to discover and do things with over twice the map size. The cel-shaded models and dialogue panels of the game are also all well done.
3. Attack on titans 2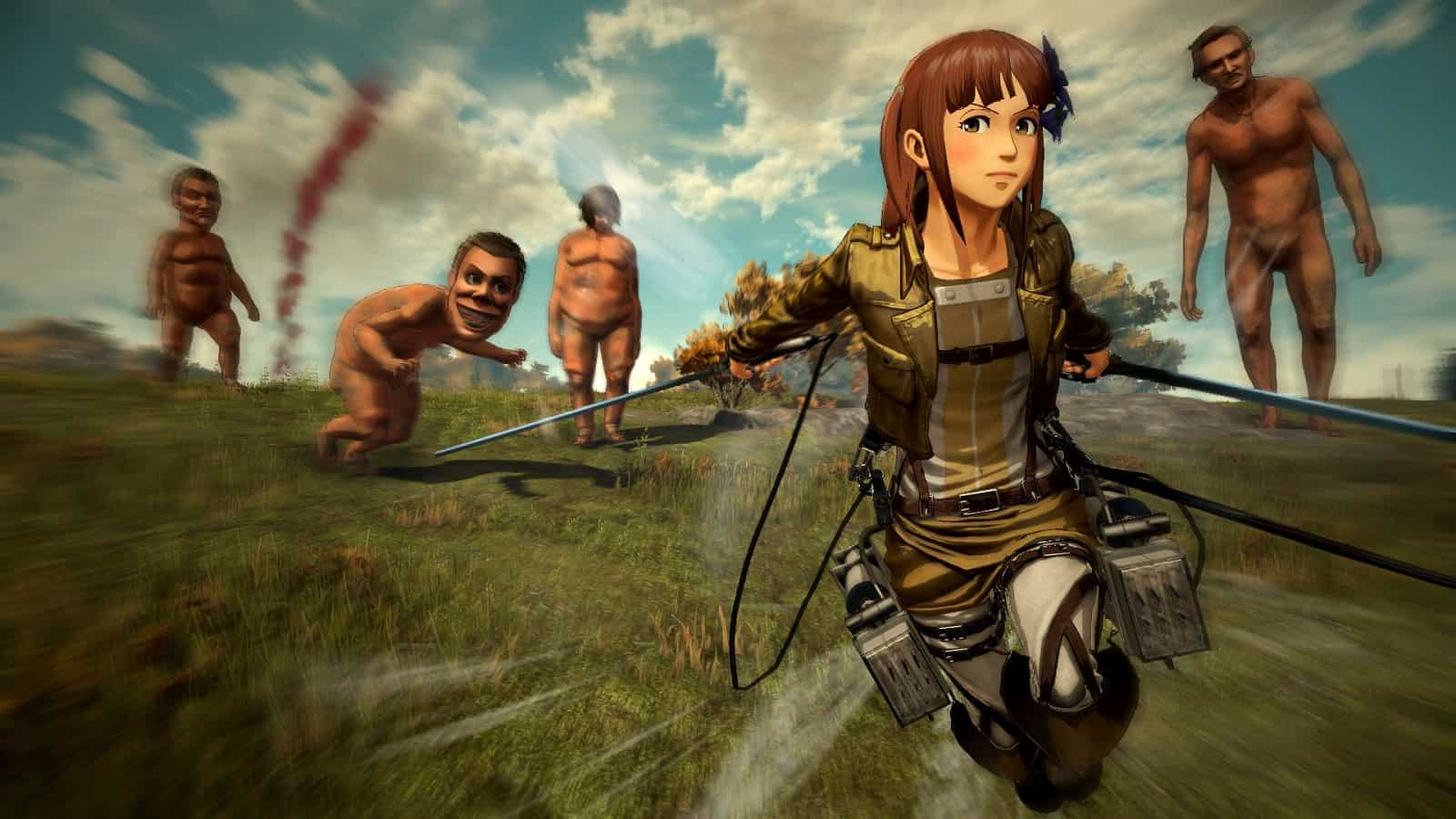 Developers: Omega Force – Koei Tecmo Games
Genre: Action game
Release Date: March 14, 2018
Attack on Titan 2 (along with its previous release) takes its source material from the thrilling, brutal premise and turns it into a hack-and-slash game that really gave me the vibes of Shadow of the Colossus.
The graphics, while not overly spectacular on their own, are good to look at. The true highlights here are the movement and battle systems of the game.
Using the signature mobility gear, your character will glide effortlessly, switching from movement to combat and vice versa. Titans are generally fast-paced in battles to take down and can require both better positioning and tactics.
4. Naruto Shippuden: Ultimate Ninja Storm 4
Developer: CyberConnect2
Genre: Action game
Release Date: February 9, 2016
After One Piece, Naruto was the second-best-selling Shonen manga for most of its run. From that success, an anime and series of fighting games spawned, which managed to accrue a fairly decent-sized following for itself. People are still keeping those characters alive even now that the last episode has aired.
Naruto Shippuden: Ultimate Ninja Storm 4 follows Naruto and his former teammate Sasuke as they fight their way through the Fourth Shinobi World War.
It has all our favorite characters from that world; each one was boasting the signature techniques from the show that we recall. It is also one of the most popular ps4 anime games.
Expanding the game's Road to Boruto allows us to play as a few of its new characters through many stories beats from the Boruto spin-off series. Not only is it modeled after the original art of Masashi Kishimoto, but combat is nothing to be sniffed at either.
5. Danganronpa V3: Killing Harmony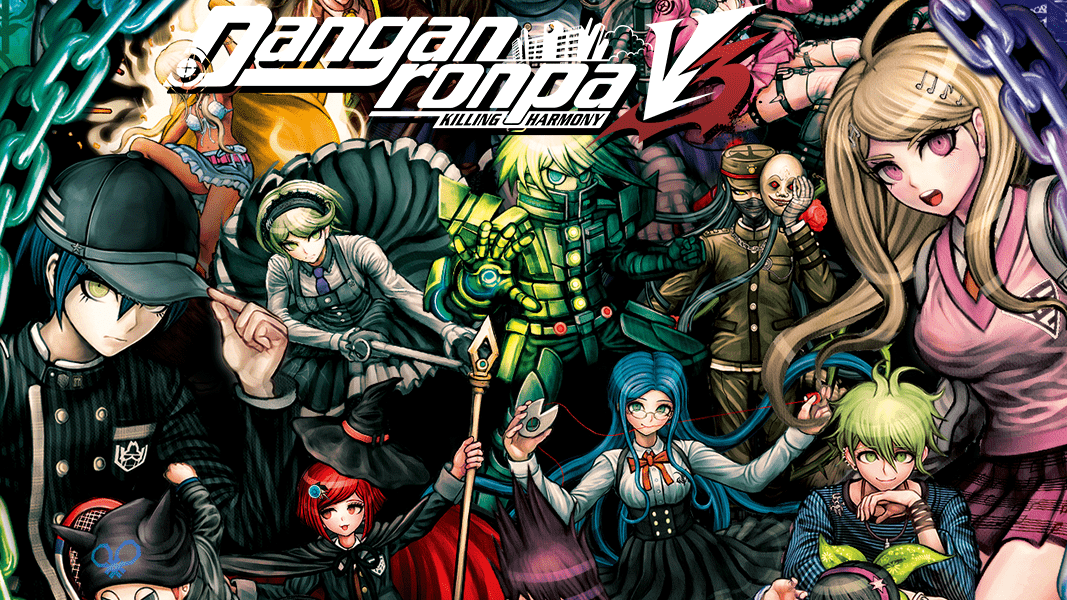 Developer: Spike Chunsoft
Genre: Adventure
Release Date: January 12, 2017
Over-the-top mysteries, ludicrously convoluted plotlines, and a distinctive art style are known in the Danganronpa series. Although destroying Harmony doesn't do anything that it didn't do first in the first two installments, it still does better than any other game on the market.
In Hope's Peak Academy, a high school built for the "ultimate students," you play a student trapped inside.
In this game, Danganronpa V3: Killing Harmony, you are considered one of the best Japan has to offer, but when you and your classmates are trapped in a murder game, everything goes wrong. The only way to survive is by settling the murders of your classmates.
6. My Hero One's Justice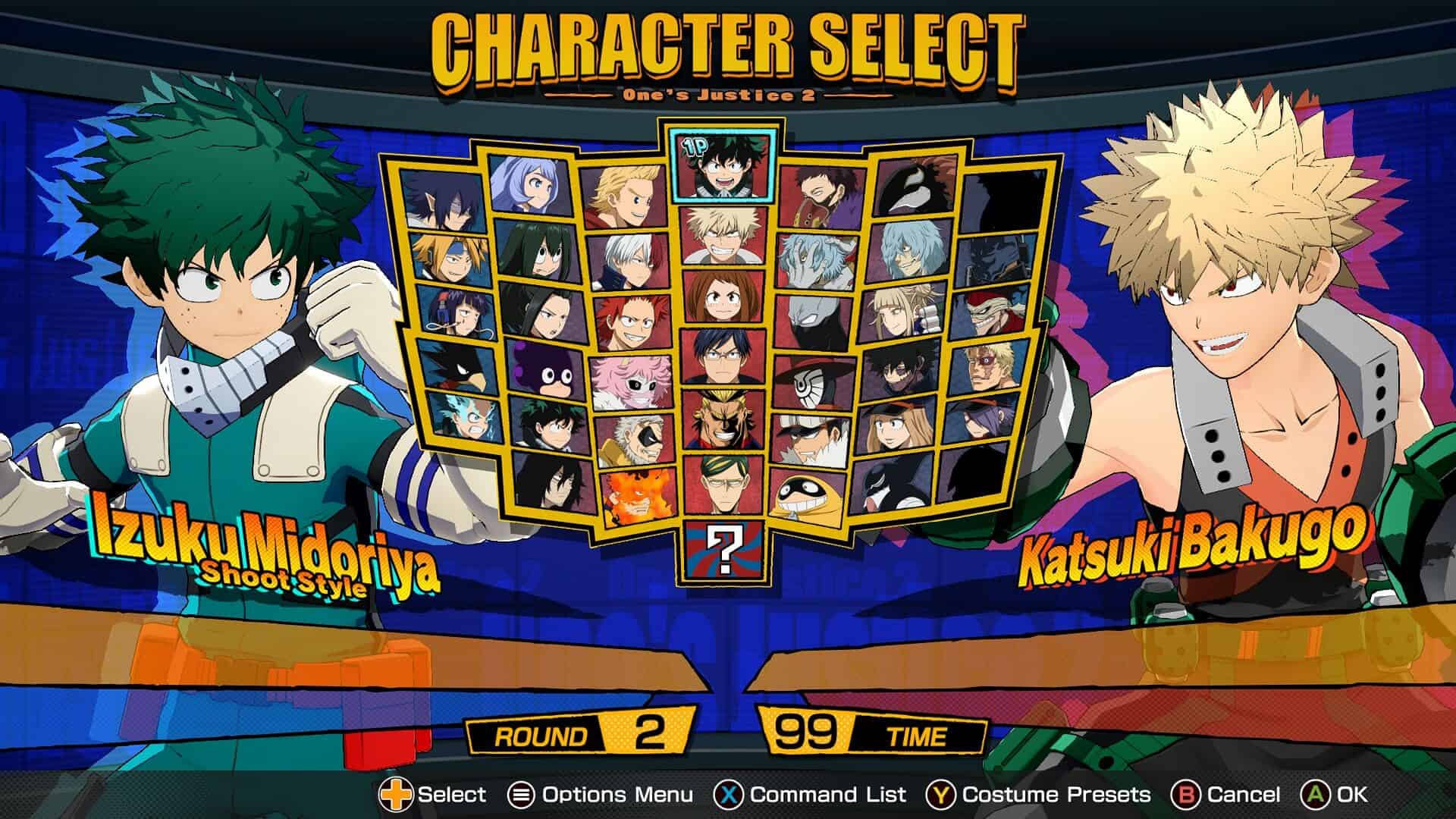 Developer: Byking
Genre: Fighting
Release Date: April 13, 2018
Over the past few years, the shōnen series has grown in popularity, making it one of the most serialized manga titles at the moment. It already has an anime, a movie, and video games, of course.
Although not the first series-based title, My Hero One's Justice lets you fight head-to-head in a fighting arena using various characters.
In addition to juggling multiple attack moves, quirks alter each warrior's playstyle, which helps to make characters feel distinct mechanically. Graphics-wise, it captures the anime's aesthetics and spectacle exceptionally well.
7. Dragon ball Z: Kakarot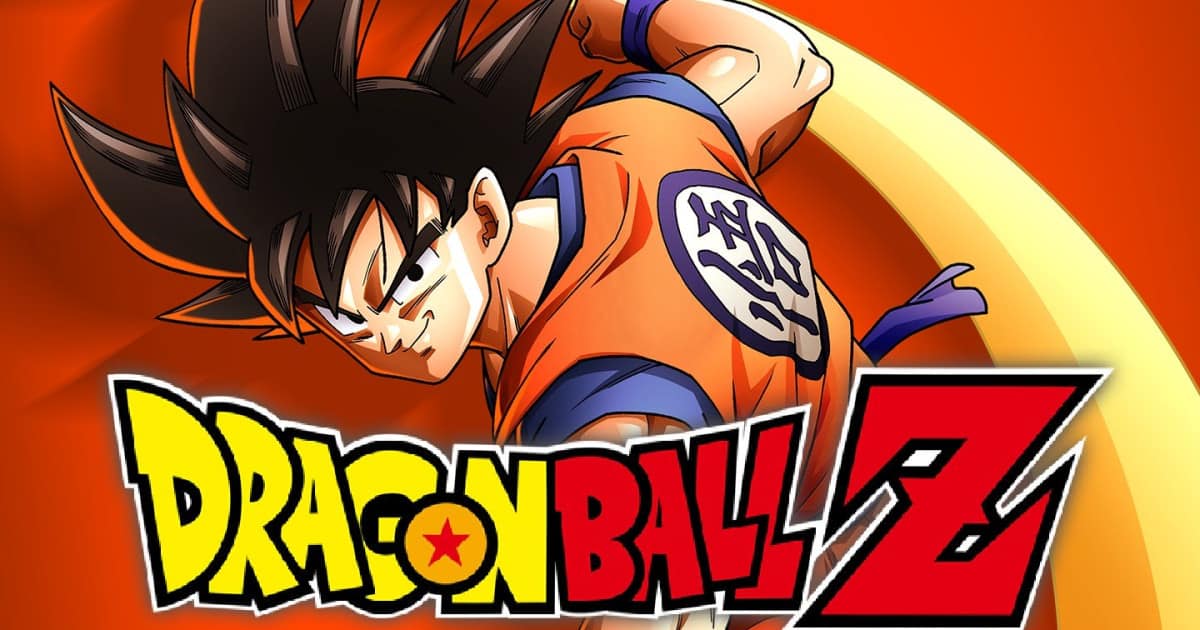 Developer: CyberConnect2
Genre: Action role-playing game
Release Date: January 16, 2020
This one is for all the fans of Dragon Ball out there. If you have a PS4, the chances are that you have played at least one Dragon Ball fighting game.
Dragon Ball Z: Kakarot, released in January 2020, takes the great combat pieces from games such as Dragon Ball FighterZ and blends them to brilliant effect with an open-world action RPG.
Travel through areas, connect with NPCs, and complete side activities (like hunting, fishing, and other ways to make money). Dragon Ball Z: Kakarot became one of the definitive ps4 anime games in the franchise, by sheer scope alone.
It helps players to witness the show's activities as well as plots never seen before. Apart from Goku, you can also play as other characters, including Vegeta, Gohan, and more.
8. Code Vein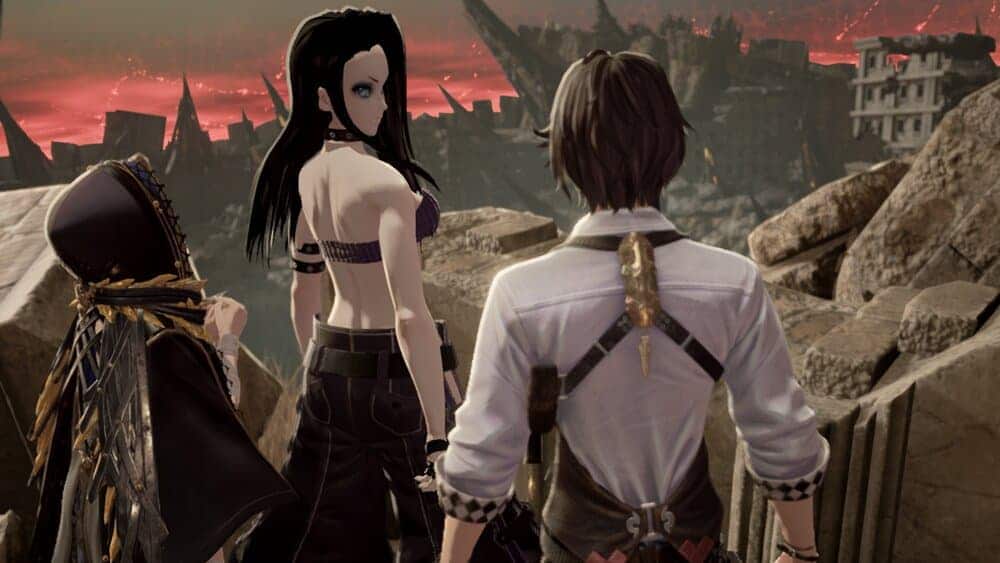 Developer: Bandai Namco Studios
Genre: Action role-playing game
Release Date: September 27, 2019
Code Vein has been promoted by fans and critics alike as 'anime Dark Souls,' and it's easy to see why. There are souls to gather, giant monsters to fight, animations of long attacks, and clear criteria for an escape from enemy blows.
There will be a lot to love about Code Vein for fans of the Souls games, but I believe focusing too heavily on that analogy does a disservice to all the ways Code Vein defines itself.
The tale is set in a post-apocalyptic future where vampire-like beings called Revenants raise monsters. Via co-op multiplayer, you can team up with an AI-controlled ally or a friend to explore the world, uncovering the mystery of your own lost memory.
It is very fun to have dramatic character designs, but the styling isn't the only anime thing about it. The plot, tense, melodramatic, is about as anime as stories get. To a genre typically characterized by bleak, gray-toned worlds, it adds an element of silly fun.
9. Dragon Quest XI: Echoes of an elusive age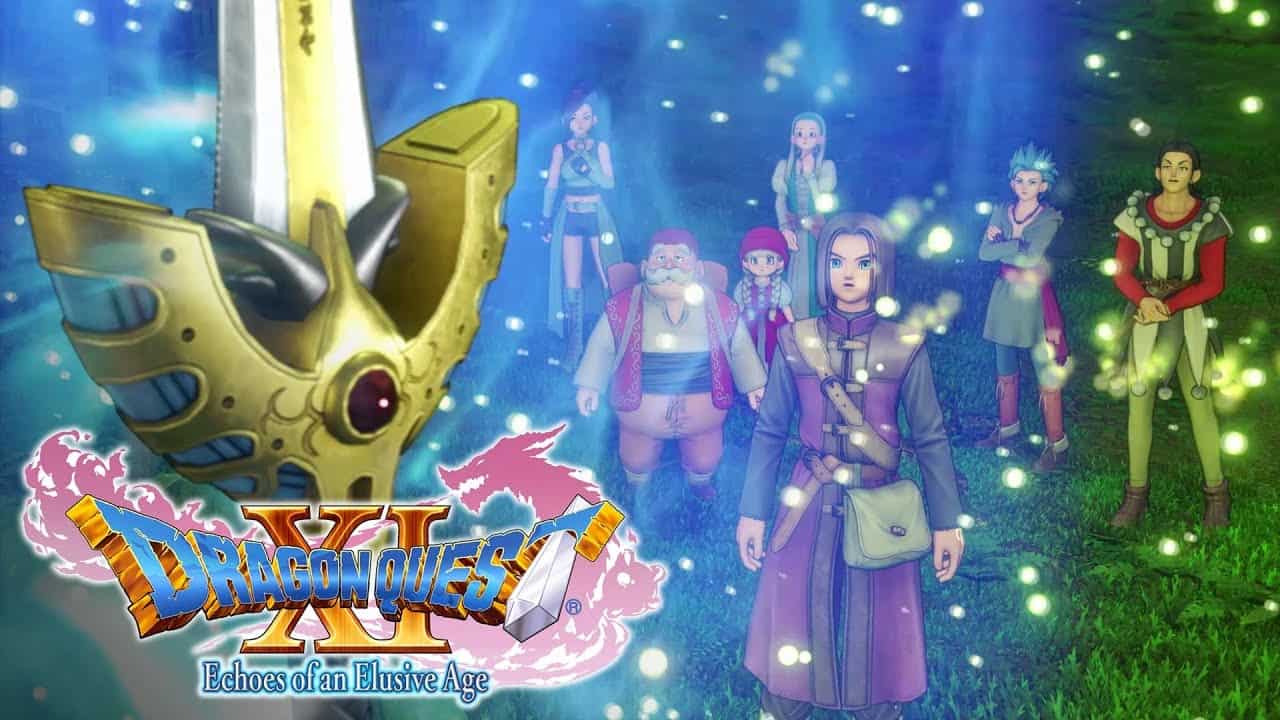 Developer: Square Enix
Genre: Role-playing video game
Release Date: July 29, 2017
A vivid, beautiful fantasy world is featured in Dragon Quest XI that really makes the most of the cel-shaded theme. You will be hard-pressed not to explore, and enough engaging quests are available to inspire you to do so.
The characters you encounter as the chosen hero will vary from serious to dumb, and your companions should have ample opportunities to inch their way into your heart.
There has been some fine-tuning of the turn-based combat, but eventually, players will still find themselves grinding out monsters to catch up with levels. Expect it to take a while to get through it all Dragon Quest XI has to offer, but it should be appealing enough for the potential fun there.
10. Valkyria Chronicles Remastered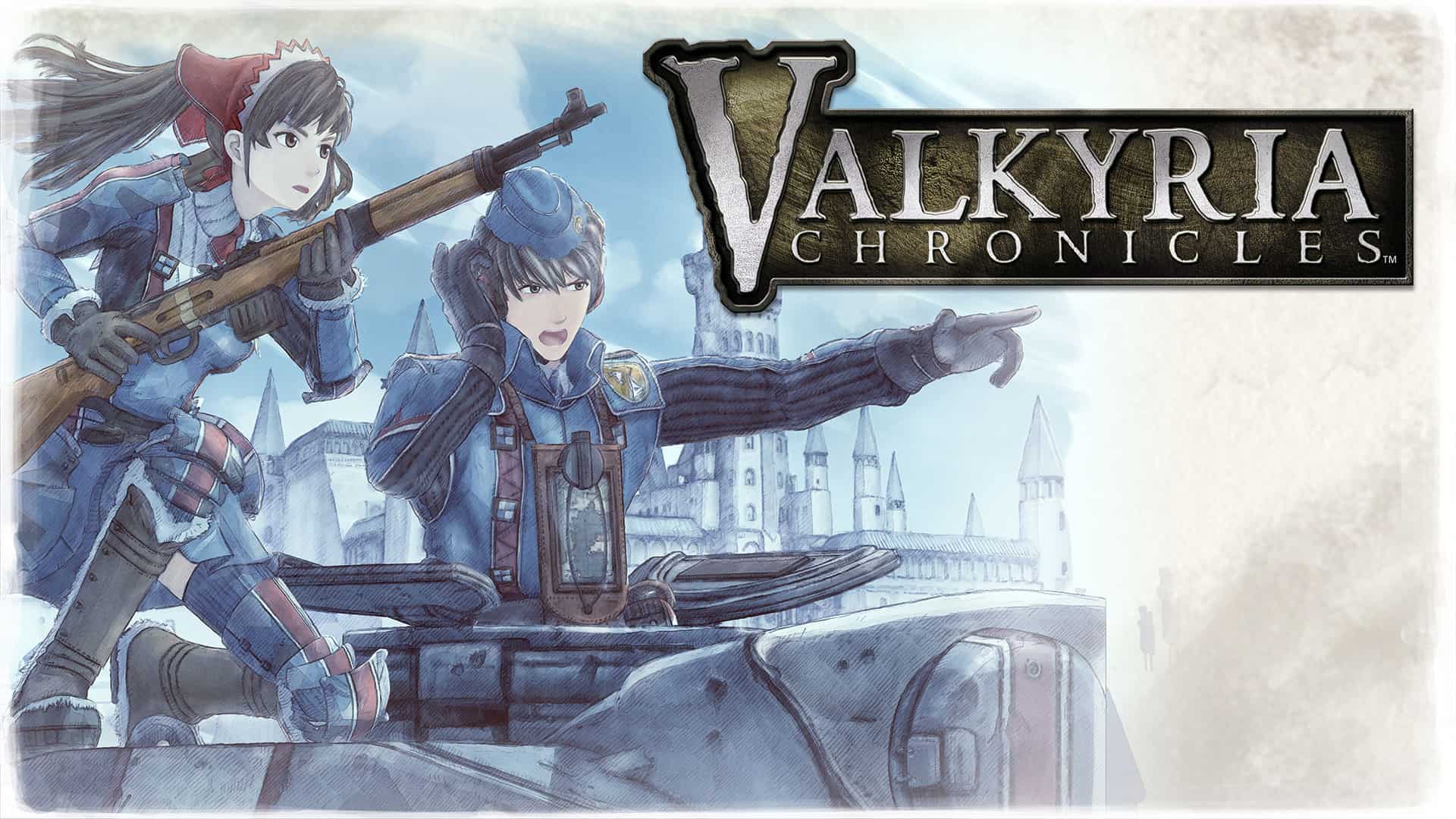 Developers: SEGA · Media.Vision
Genre: Third-person shooter
Release Date: November 4, 2008
Valkyria Chronicles Remastered, originally released for the PS3, arrived on the PS4 as a port of the original game in 2014.
The plot of this tactical RPG focuses on a war ravaging the area of Europa. As Welkin Gunther, you control and command a militia packed with characters from various walks of life.
To ensure your squad survives each engagement, you will need to deploy the correct units and tight tactics. As for upgrading your unit and characters, the game also gives you a lot to work with.
Although Valkyria Chronicles has a simple anime art style, I also appreciate the pencil-aesthetic for maps, scenery, and even cut scenes that the game adopted.
11. Persona 5: Royal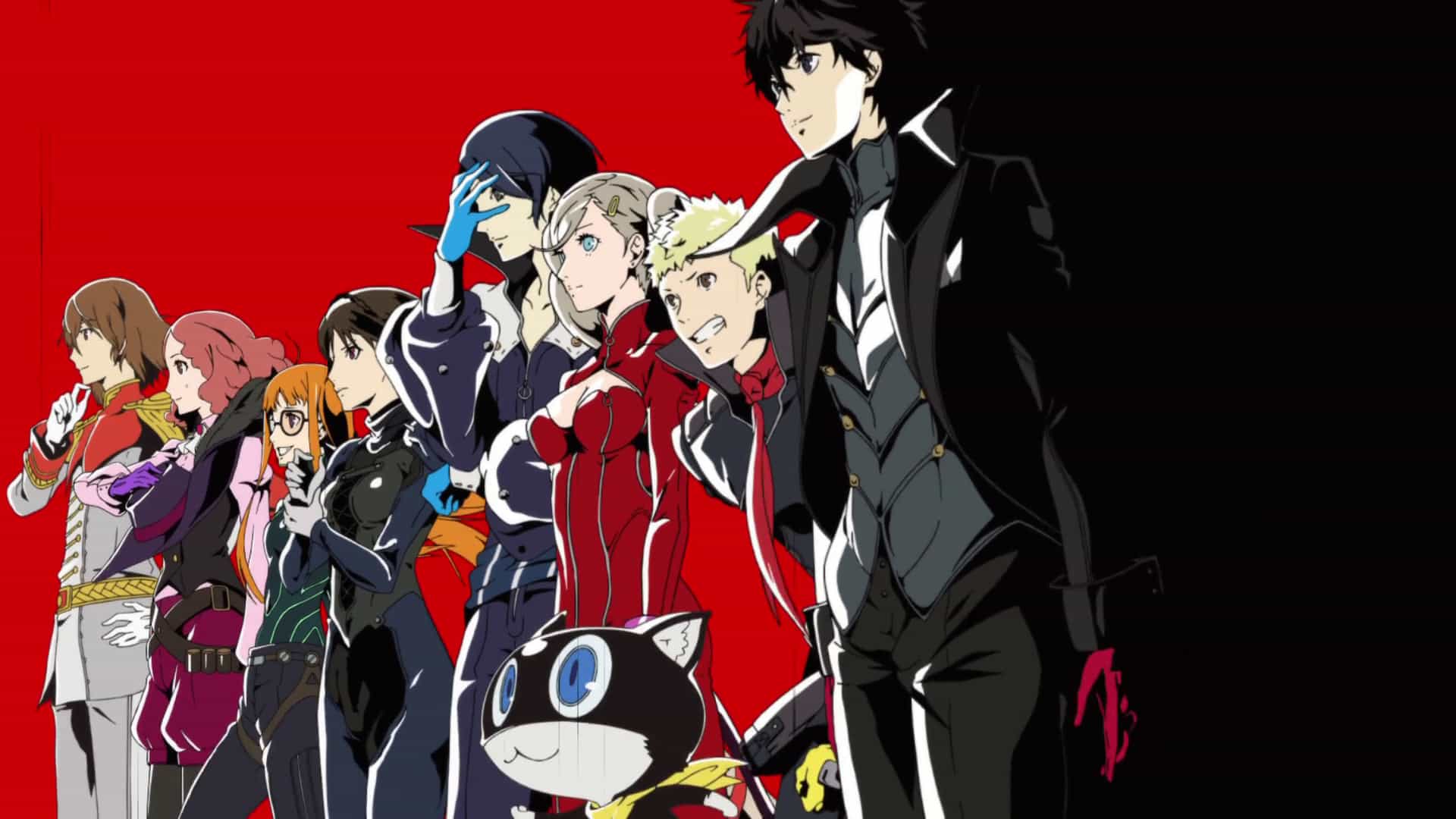 Developer: P-Studio
Genre: RPG
Release Date: October 31, 2019
In a JRPG – monster collection, turn-based fighting, social simulation, and a lively cast of side characters to share the world with, Persona 5 has everything you could want.
It is like Atlus was looking at any other popular JRPG, plucking out their best mechanics and then rolling them all together until they were properly balanced. The features in this game made it one of the most popular ps4 anime games.
Persona 5 comes with a lot of styling. Everything from the pop-noir, red and black color palette to the modern-jazz soundtrack screams "nice."
All the character designs are top-notch, playing on the idea of their Mementos costumes, reflecting who they really are in human society under the masks (or personas) they wear.
12. Tales of Berseria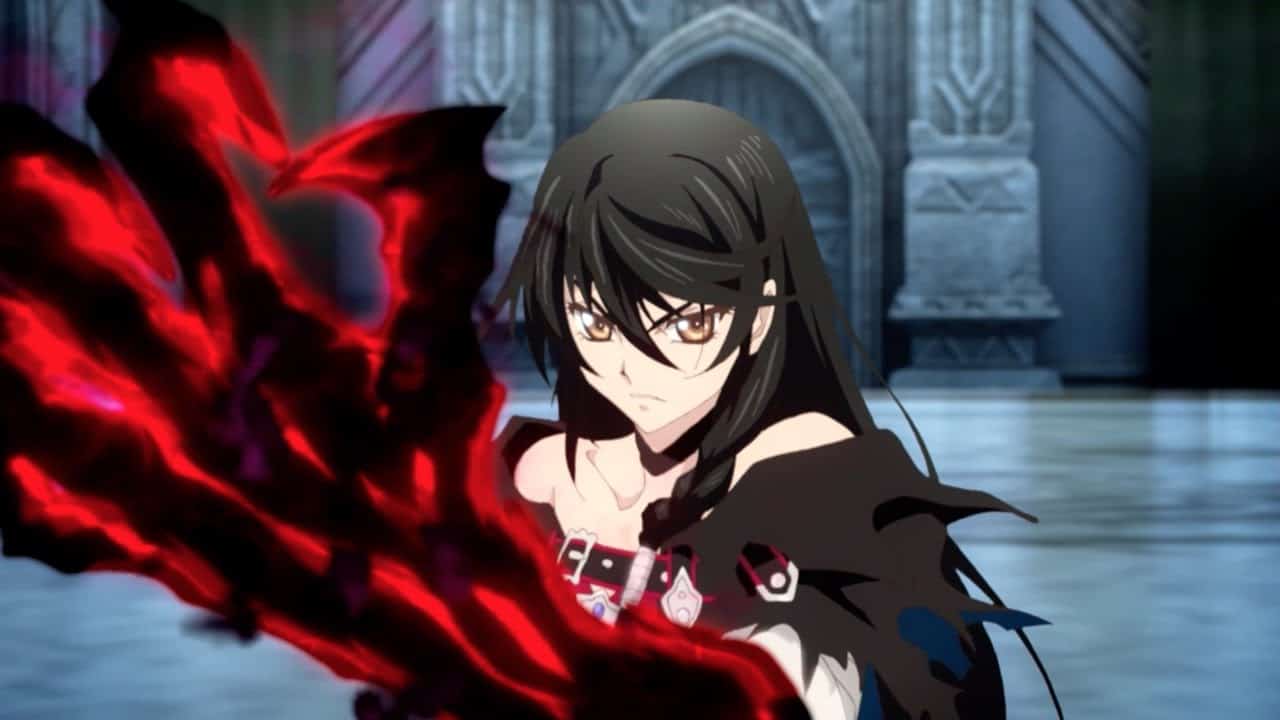 Developer: Bandai Namco Studios
Genre: Action role-playing game
Release Date: August 18, 2016
Some of the most well-known JRPG games ever produced are the Tales games. Among them, my personal favorite is Tales of Berseria, which probably offers the most polished fighting structure in the series. It is one of the interesting ps4 anime games that I have played.
You control the attacks and special abilities of the player, such as a hack-and-slash game, while other characters in the party function through AI. There are more automated options; however, that removes the need to string combo inputs manually.
Set in the Holy Midgang Empire,  Velvet, a vengeance-driven demon who finally helps save the world, is the main protagonist.
The story itself is a little darker, but I consider the JRPG setting to be a good change of pace. A cast of trope-y joins her, but likable characters who make her understand the importance of friendship to compensate for that.
Tales of Berseria acts as a prequel to Tales of Zestiria, so the Easter eggs and story beats that connect the two titles can be enjoyed by both game players.
13. Jump Force
Developer: Spike Chunsoft
Genre: Fighting
Release Date: February 14, 2019
If, like me, you read Weekly Shōnen Jump, then you will know a chunk of the cast of the Jump Force. The most comprehensive collaboration of mainstream shōnen protagonists to date is this PS4 fighting game.
As shaded 3D models, characters come to the "real world"; it works well for some, while others (like Frieza from Dragon Ball) appear more uncanny than normal.
The highlights of Jump Force's battle system are aesthetically flashy movements and reasonably balanced action. Anime fans can otherwise enjoy seeing classic, and new characters interact, talk, and beat the living crap out of each other.
14. Catherine: Full body
Developer: Atlus
Genre: Puzzle video-game
Release Date: Sep 3, 2019
Catherine: Full Body is a puzzle game crossed with a social sim, created by the same studio that produced the Persona series.
The game was originally released on the PS3, but in 2019 it performed well enough to warrant a PS4 release.
Catherine, story-wise, offers a deep dive into Vincent's troubled mind, a man who waffles over his fidelity to his girlfriend as he falls into an affair with another woman with the same name. "The gameplay "day" follows the social sim format where you interact with characters and prepare for the stages of the "nightmare.
It is up to you to guide him through fun yet difficult puzzle-platforming stages when Vincent enters a nightmare, which scores you based on your completion time and collected objects.
15. Dragon ball fighterz
Developer: Arc System Works
Genre: Fighting
Release Date: January 26, 2018
The best parts of the previous Dragon Ball fighting games were taken by Dragon Ball FighterZ and merged into a bombastic kit for players to select from a huge roster of characters from the franchise (40 in total with all the DLC).
This game is one of the most interesting ps4 anime games that is created by Arc System Works.
Its fighting system, along with the 3v3 style, allows you to chain attacks and special moves with even more options to keep each battle interesting, such as assisting moves, vanishing attacks, dramatic finishes, and more.
The game excels with vivid, vibrant 3D assets that will invoke nostalgia among fans of the shows, while battles are fought in 2D themselves, and the animations are just as dazzling.
Dragon Ball FighterZ is regarded as one of the best fighting games on the PS4, beyond the anime genre.