Is there ever a better time to work our way through a list of the best PS4 adventure games than when we are stuck in our homes, mostly limited to the constricting environments of our bedrooms?
Most times, the escapism found in adventure games feels like a savior, so it feels important right now.
For more than an hour, we may not be able to go outside, but the entries on this list should be more than enough to whisk us away for days on end.
This is our list of the best PS4 adventure games to tide you over as we weather the current storm outside, from wars with Norse gods and goddesses to perilous journeys through scorching sands in search of ancient riches.
1. Fallout 4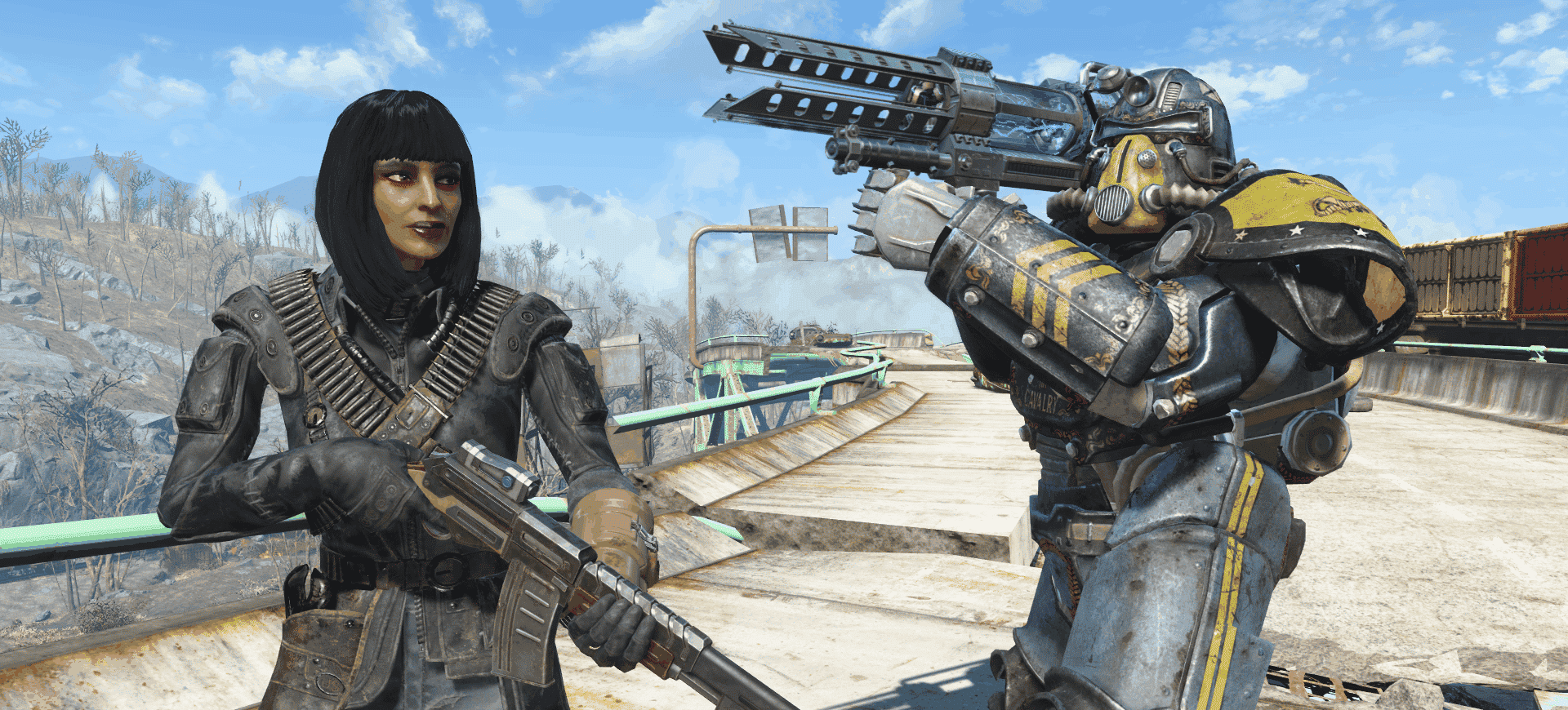 Now might not seem to be the perfect time to revisit a post-apocalyptic environment that has been reduced to ghost cities from what seems to be once-great cities, but, hey, what better way is there to adapt to the outside world's desertion?
At times, Fallout 4 might be gloomy, what with all the nuclear destruction and that, but it ultimately presents us with lands that are rich in detail to explore, inhabited by unforgettable characters – robot detectives! Radio Lovers Ghoulified!, and plan for the opportunity to build your own community on it.
Just try not to focus too much on what is going on in the world as you walk through the scorched ruins of a civilization destroyed by an unseen enemy (in the form of radiation).
2. Batman: Arkham City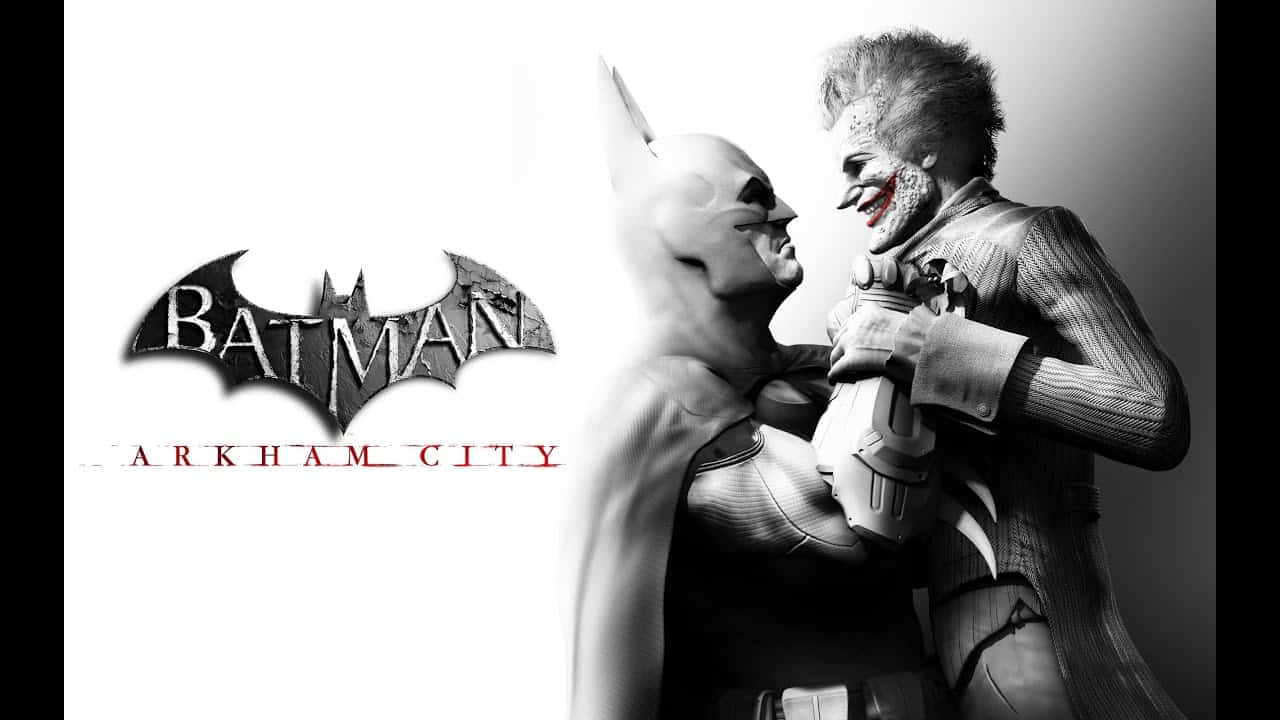 The Batman: Arkham series, generally considered one of the finest examples of superhero games around.
It managed to integrate an assortment of famous characters from Batman's past into a modern approach to the story of Bruce Wayne, where there was no excessive effort to offer a new origin story to the Caped Crusader.
Batman: Arkham City brought with it a diverse emphasis on hand-to-hand action and a few bat weapons.
There are several classic Batman villains to battle, all while living up to the name of Gotham's greatest detective faithfully and hiding in the shadows of an intimidating super-prison.
Remastered in 2016 for the PS4 and Xbox One, Arkham City features not only beautifully well-realized graphics but also some of the finest voice acting there is.
3. Far Cry 4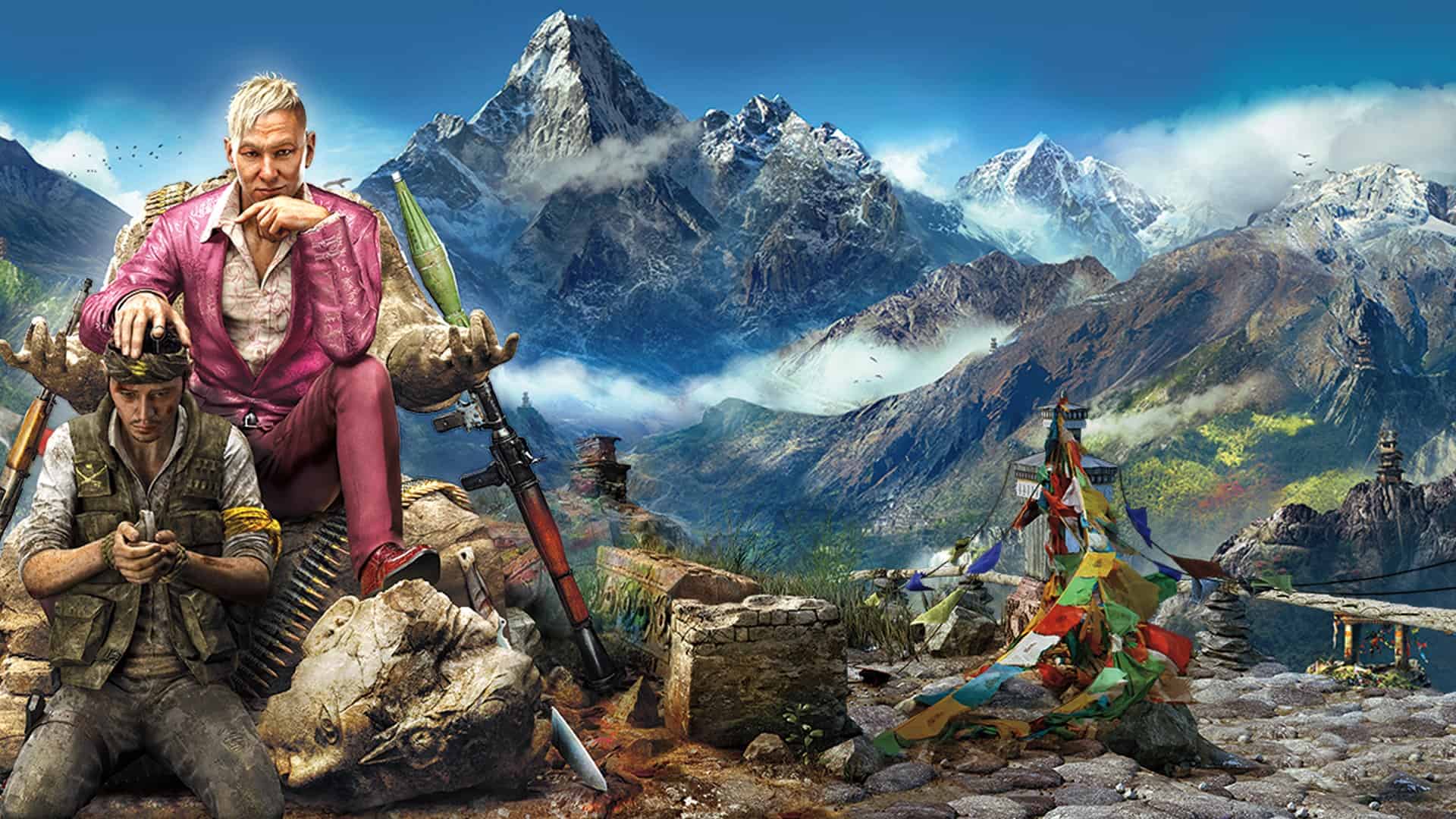 In making quirky, profoundly unhinged villains, the Far Cry series has always excelled, and this fourth franchise is no exception.
Far Cry 4 may actually have the greatest antagonist these games have ever seen: I mean, how could anyone forget about Pagan Min?
You will come across Min time and time again in your quest to free the fictional Himalayan country of Kyrat while you team up with rebel forces and ride elephants to your heart's content.
You will be hard-pressed to find another villain in your other adventures as enjoyable as Min.
4. Assassin's Creed: Origins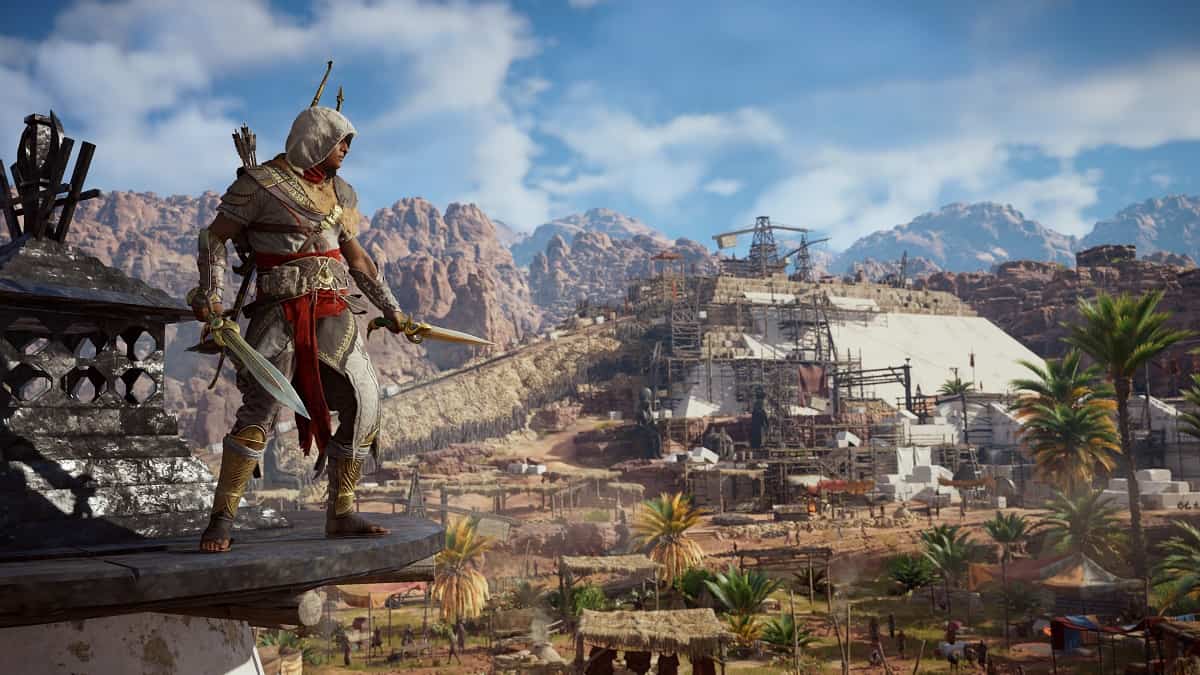 Assassin's Creed: Origins takes us back to Ancient Egypt and helps us to explore a world before the brotherhood.
The player gets to storm their way through deserts and forgotten cities as Bayek, a Medjay and eventual founder of the Secret Order of the Assassins – whether on horseback or camelback and in the company of key political figures of the period.
Origins make for a refreshing journey to the AC world, where the assassins' lore is stripped down to and benefited from its barebones.
5. The Wolf Among Us
In a secret city in New York in the 1980s, this 2014 cult success from Telltale took classic fairytale characters, reimagined them, and then dropped them all into the mix of a murder investigation led by the player.
As the transformed Big Bad Wolf, like the kind of gruff detective you might see in early 2000s TV shows, you get to lead the hunt for the murderer.
You are charged with unraveling the mystery of the killings that are taking place in Fabletown in episodic installments, and soon enough, the entire fabric of this mysterious society begins to fall apart.
6. Middle-Earth: Shadow of Mordor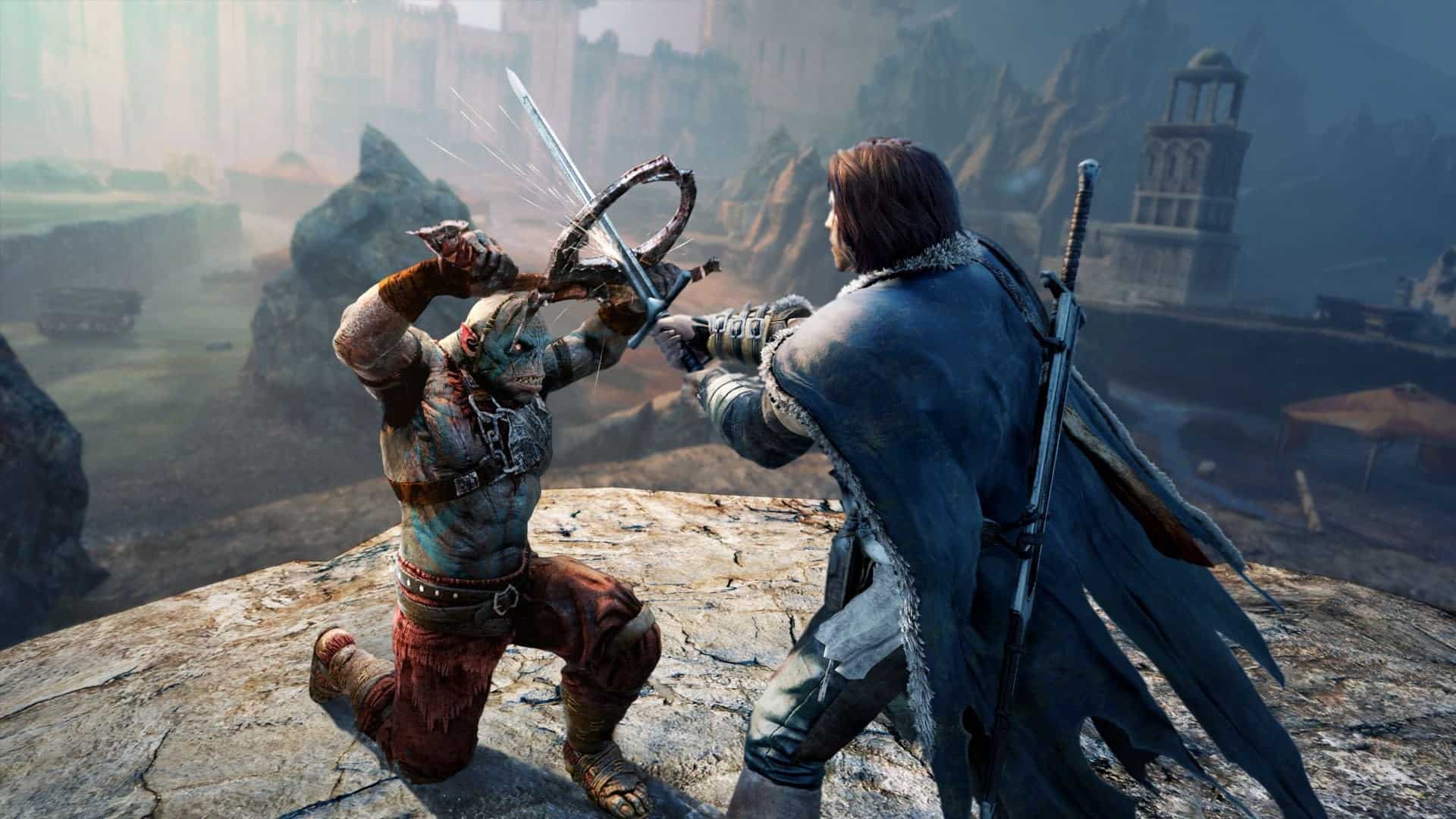 It may be risky to produce video games based on highly popular movie series and book adaptations. There have too many cases where iconic films have been turned into horrible games (does anyone recall Quantum of Solace's Activision version? No? Me neither) and ended up feeling meaningless.
Fortunately, in the case of Middle-Earth: Mordor's Shadow, the creators did a great job doing justice to the world of Tolkein by introducing us to non-canon characters and expanding this incredibly detailed universe even further.
Popular for its 'Nemesis' mechanism in which Uruks and Orcs recall and learn from experiences with the protagonist of the game, making it harder to beat.
Shadow of Mordor features hours of gameplay and more deep dives into the intricate mythology of the Middle-Earth of Tolkein than you can shake a stick (or the staff of Gandalf) at.
The Shadow of Mordor is a must-play for those with even the slightest affection for The Lord of the Rings.
7. Star Wars Jedi: Fallen Order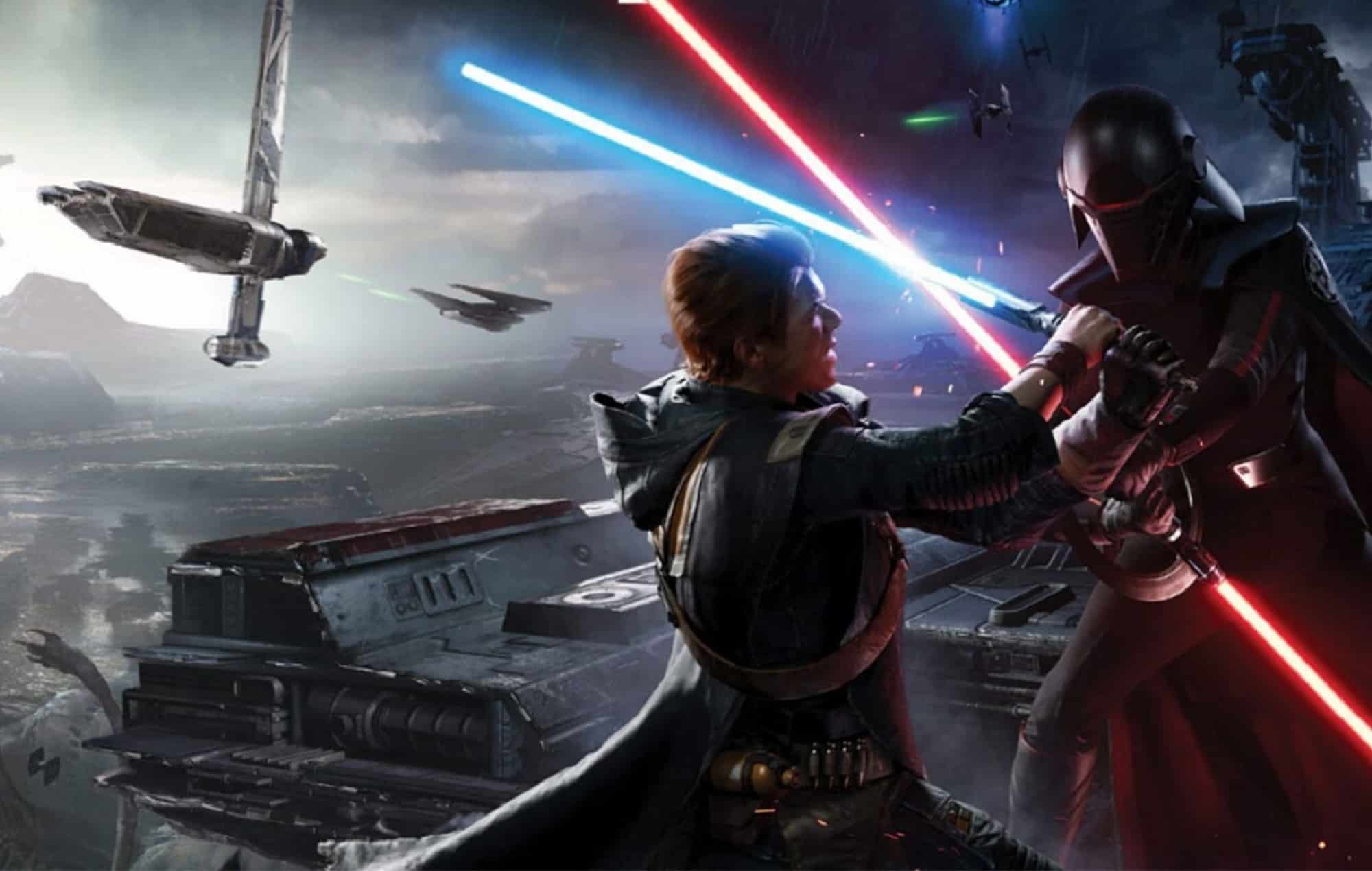 Has The Rise of Skywalker fulfilled all your quenches associated with Star Wars? If not, you should leap straight into a galaxy far, far away once more and live out your greatest galaxy dreams right here as a Jedi.
The Star Wars Jedi: Fallen Order plot starts as players are paired with a Jedi padawan, who has been in hiding years after the notorious Order 66 was executed, and whose training was cut short and who soon finds himself trying to restore the old Order.
You will team up with a friendly little droid in true Star Wars style and end up meeting more than a few familiar faces as you explore an ever-expanding galaxy.
If you currently want to get away as fast as you can as lockdown begins to get a hold of you, then Fallen Order is the ideal getaway (or spaceship, I suppose).
8. Wolfenstein 2: The New Colossus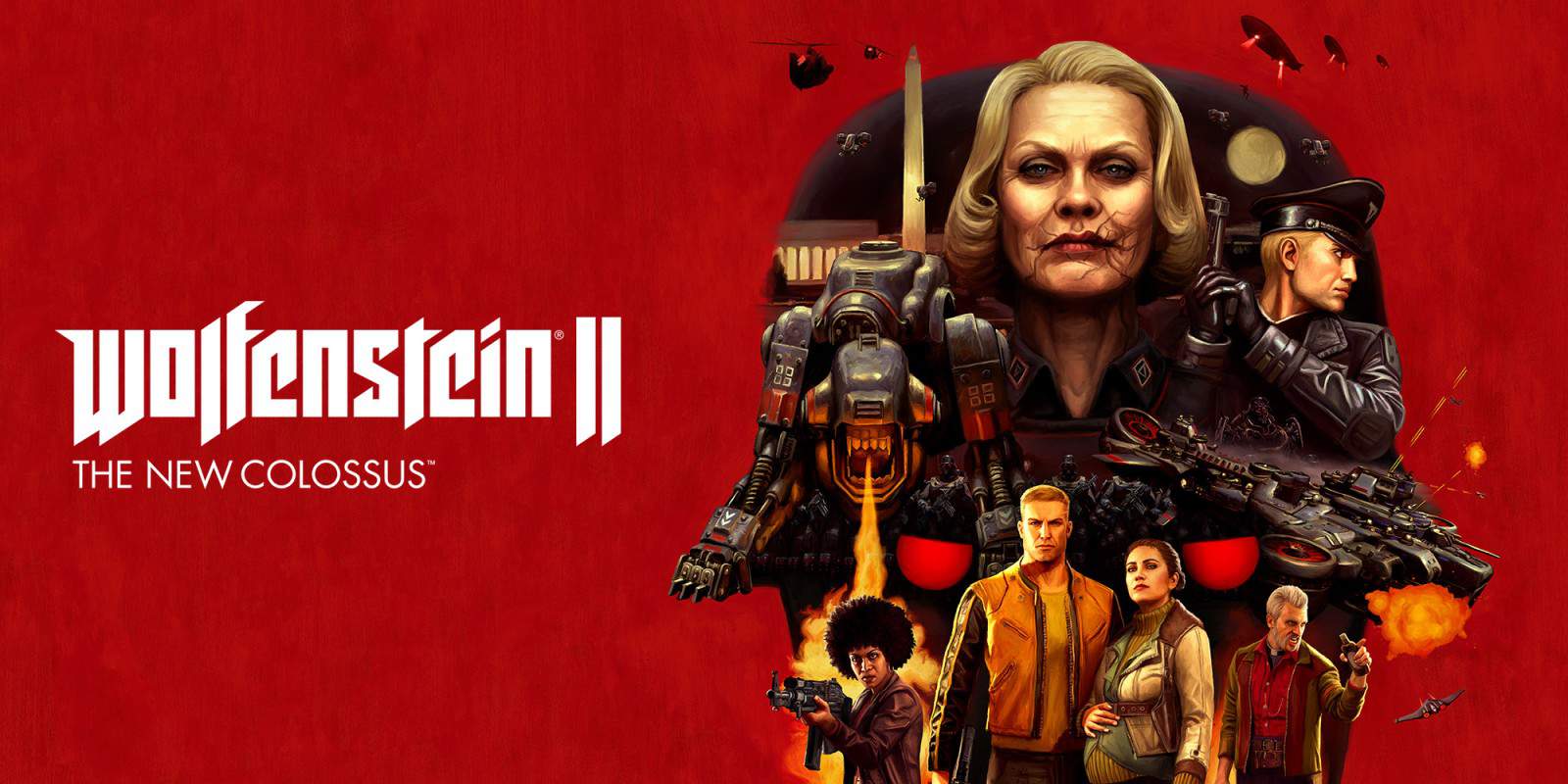 Perhaps there is nothing more rewarding than taking down hordes of Nazis over and over again while still fusing a souped-up super-suit with your body.
Wolfenstein 2: The New Colossus may be the first game ever to feature an entire sequence in which you come face to face with Adolf Hitler on Venus, playing the role of BJ Blazkowicz once again in this umpteenth entry in the legendary series.
Wolfenstein literally puts you right in the beast's belly (i.e., a Nazi-occupied America) and lets you unleash hell on those standing in the way of liberation.
Not only is the New Colossus a whole pile of ridiculous fun, but it also includes many inspired moments and characters of equal hilarity and even tenderness.
9. Red Dead Redemption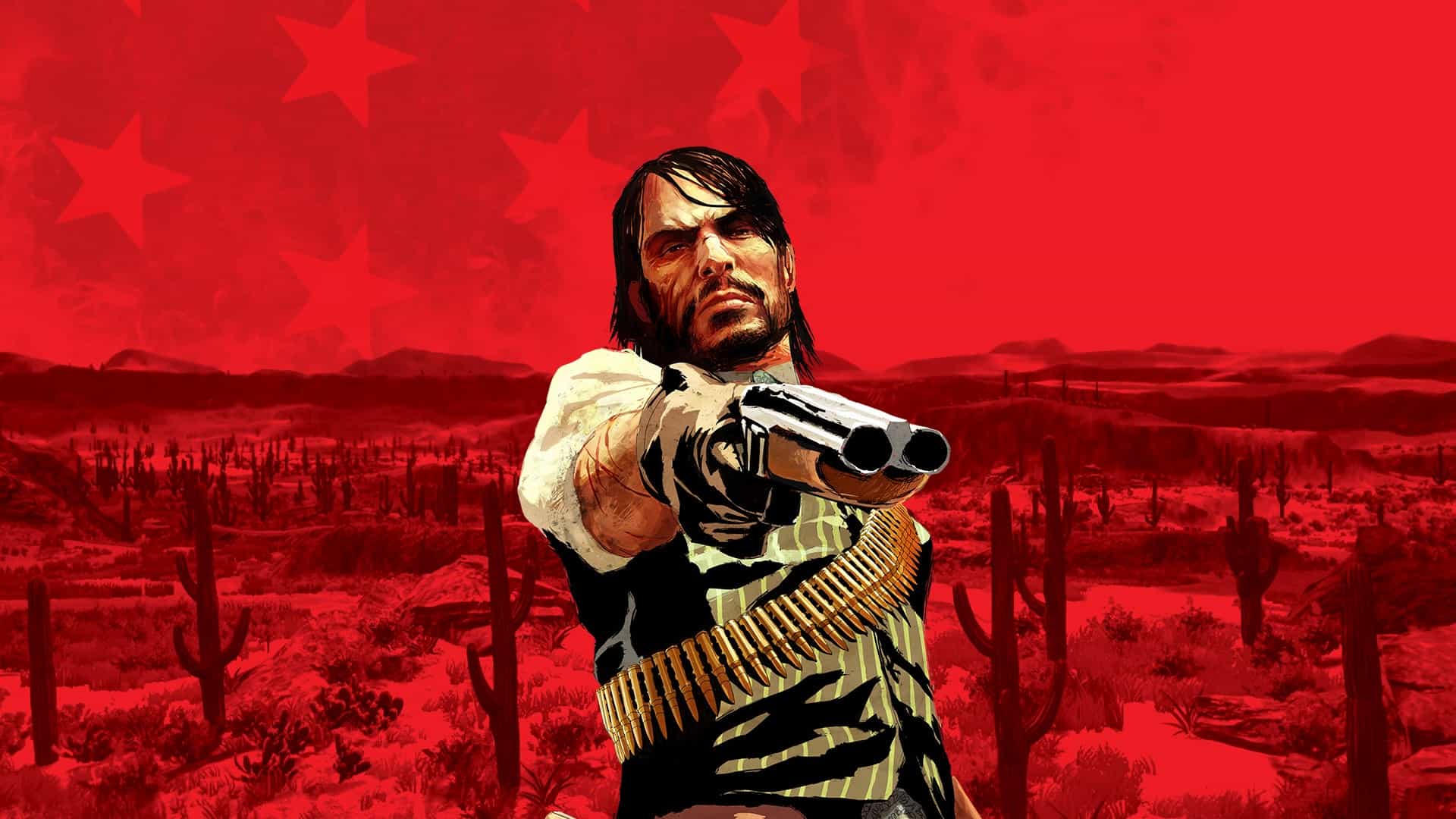 Make sure you are ready to dust off the cowboy hat and take on the part of John Marston, a world-weary, hardened by a life mostly lived as an outlaw.
There are no tricks to this game, just a straightforward cowboy game. John has to retrace his time spent traveling across the West, tasked with tracking down the members of his former gang, and, as it turns out, there are few things more fun than getting on your horse and setting out into the great open country.
Red Dead Redemption is a massive, far-reaching adventure, much like its sequel, that sees you trying to make it through to the other side of a dying age as America turns into a 'civilized' society.
This society leaves no place for people like Marston and co, no matter how hard they try and fit into a new world.
10. Shadow of the Tomb Raider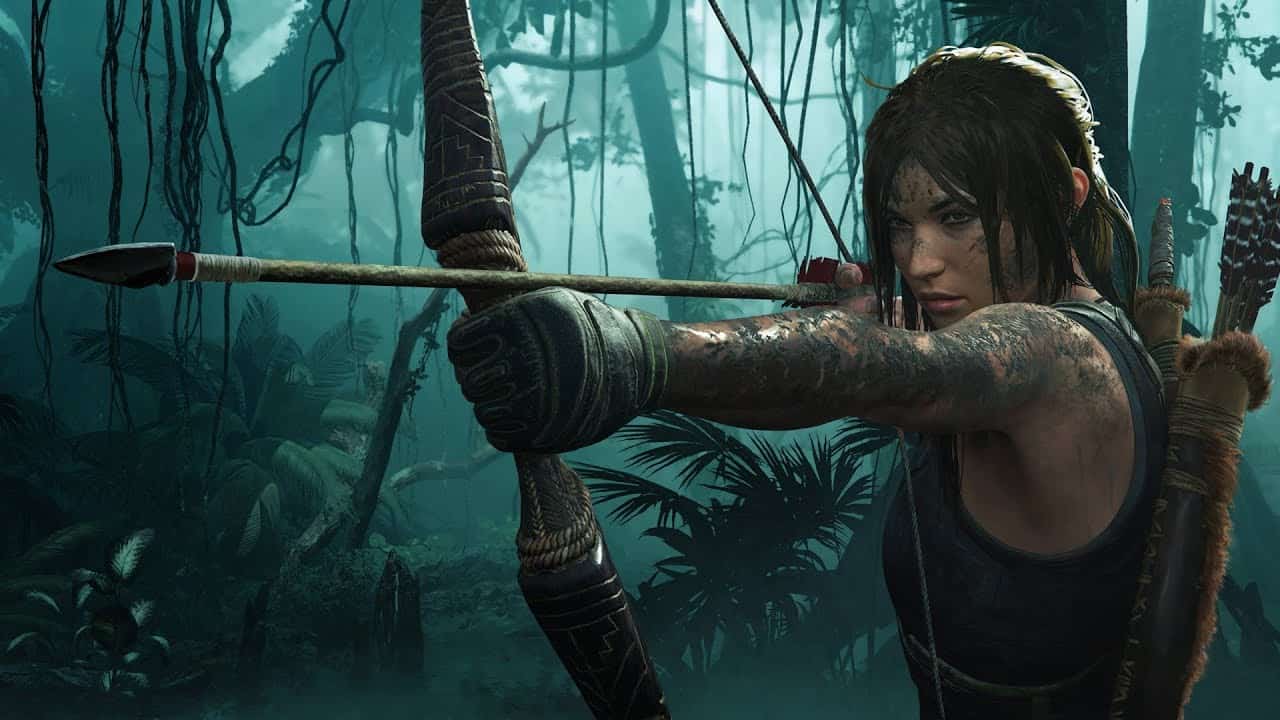 Shadow of the Tomb Raider, the final piece in the puzzle that is Lara Croft's early years of raiding tombs.
This game is a satisfying and intriguing end to Lara's tale of birth. Lara's character has remained a staple in the world of adventure gaming since 1996, and the reboot that started in 2013 only cemented her role as a behemoth of action and resolving the historical mystery.
Naturally, Shadow of the Tomb Raider is dominated by tales of secret cities, strong supernatural powers, and artifacts. Shadow of the Tomb Raider, set mostly in the Americas and packed with fantastically detailed local legends, serves as an adventure journey for the ages.
11. Assassin's Creed Syndicate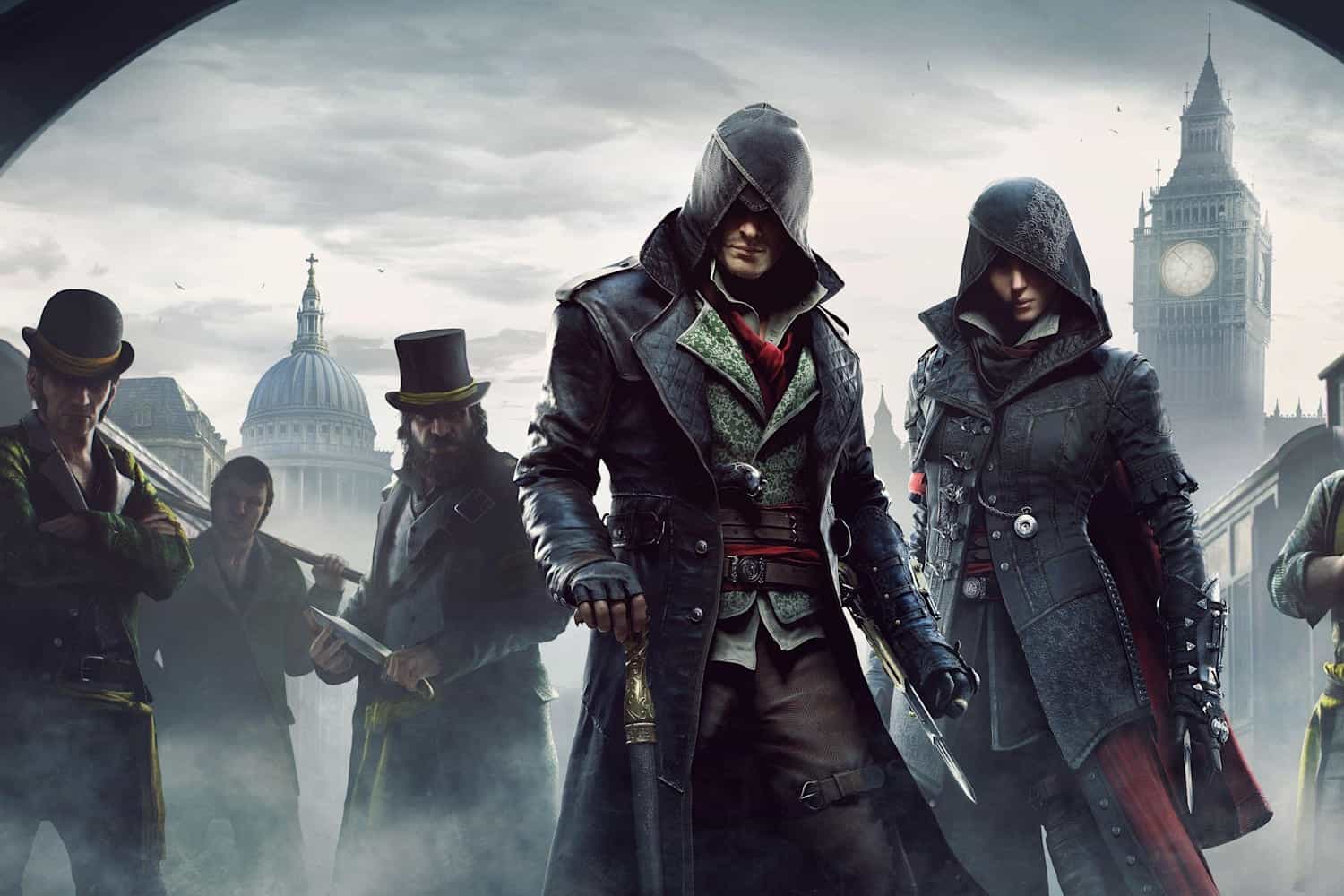 You are never short of heroic journeys to embark on as you move into the brotherhood of Assassins, from the original exploits of Altair during the Crusades in the first episode of the series right up to the ancient Greek shenanigans of the Misthios in 2018's Assassin's Creed: Odyssey.
This entry, set in Victorian London, primarily because of its imaginative and refreshing use of twin characters in the form of Jacob and Evie Frye, must be a personal favorite.
As they maneuver their way through organized crime on the backstreets of London, they both get to take on different assignments unique to their personalities and story arcs, and both come with very fetching outfits, luckily, not matching.
It is worth playing Syndicate for the chance to fight your way through Beefeaters and through the Tower of London.
12. Life is Strange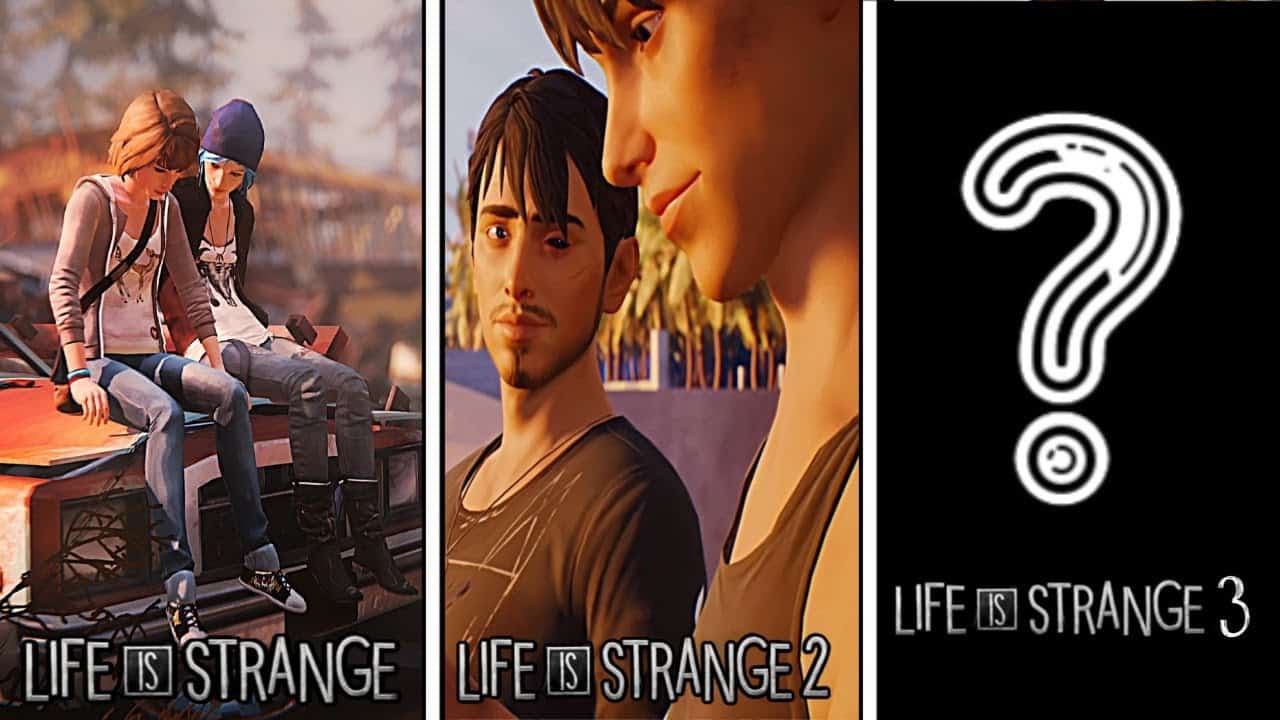 This journey through an exceptional period of time in the life of a teenage girl is filled with moments in a similar way to The Walking Dead, where the decisions you make are bound to have an unchangeable effect on the future.
Life is Strange sees the protagonist Max rewind time, creating and losing friendships in an effort to solve the mystery that is engulfing her home, set in a small town – a site that serves as a tentative and delicate exploration of identity.
Life is Strange is the ideal adventure for those in search of poignancy in their gaming, with expert storytelling and emotional intelligence both on show at all times here.
13. Uncharted Collection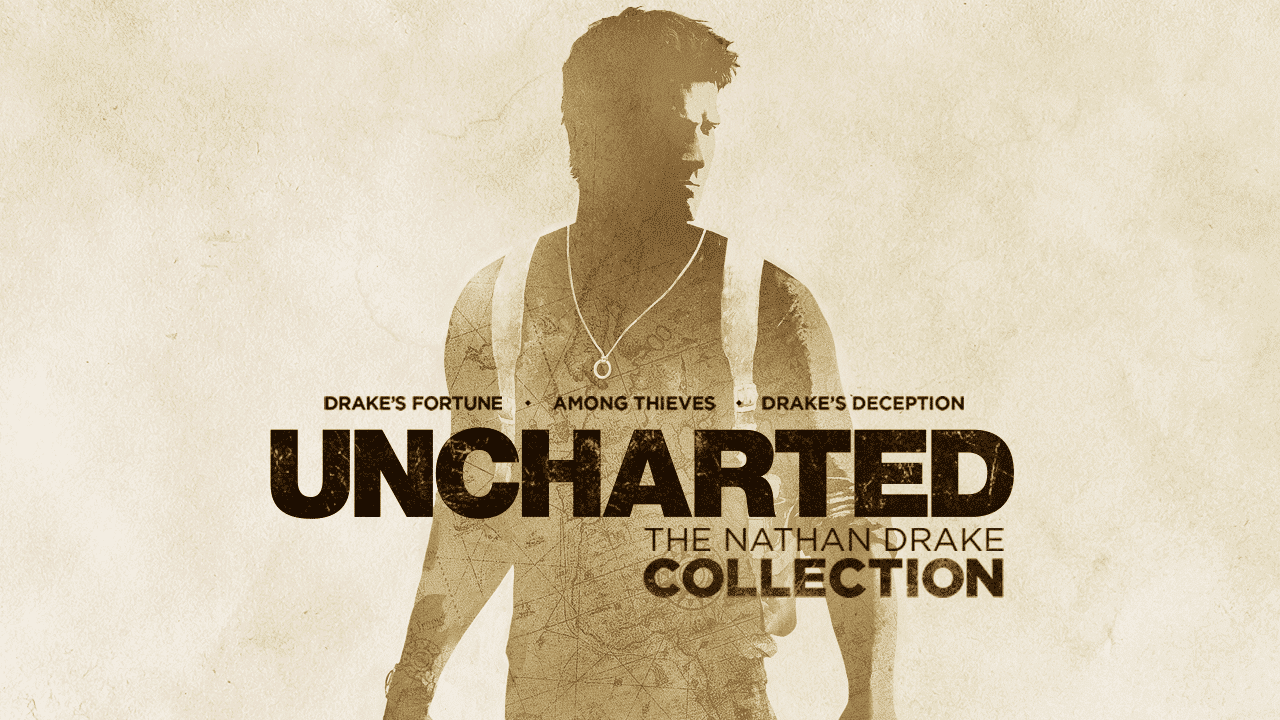 Is it even possible to have a discussion of the best PS4 adventure games without at least once referencing the name of Nathan Drake?
You get to step into the character of the old journeyman's boots of Nathan in Naughty Dog's definitive series – treasure hunter extraordinary and all-around charming Indiana Jones.
Nathan journeys across the globe along with fellow ragtag through four episodes in search of truth, artifacts, and glories galore.
Uncharted is endless in the joys it offers for those wondering if X really marks the place with all the spare time they have at home now. It is packed with puzzles, shoot-outs, and plenty of stealth for those who prefer creeping their way through rotting ruins.
14. Marvel's Spider-Man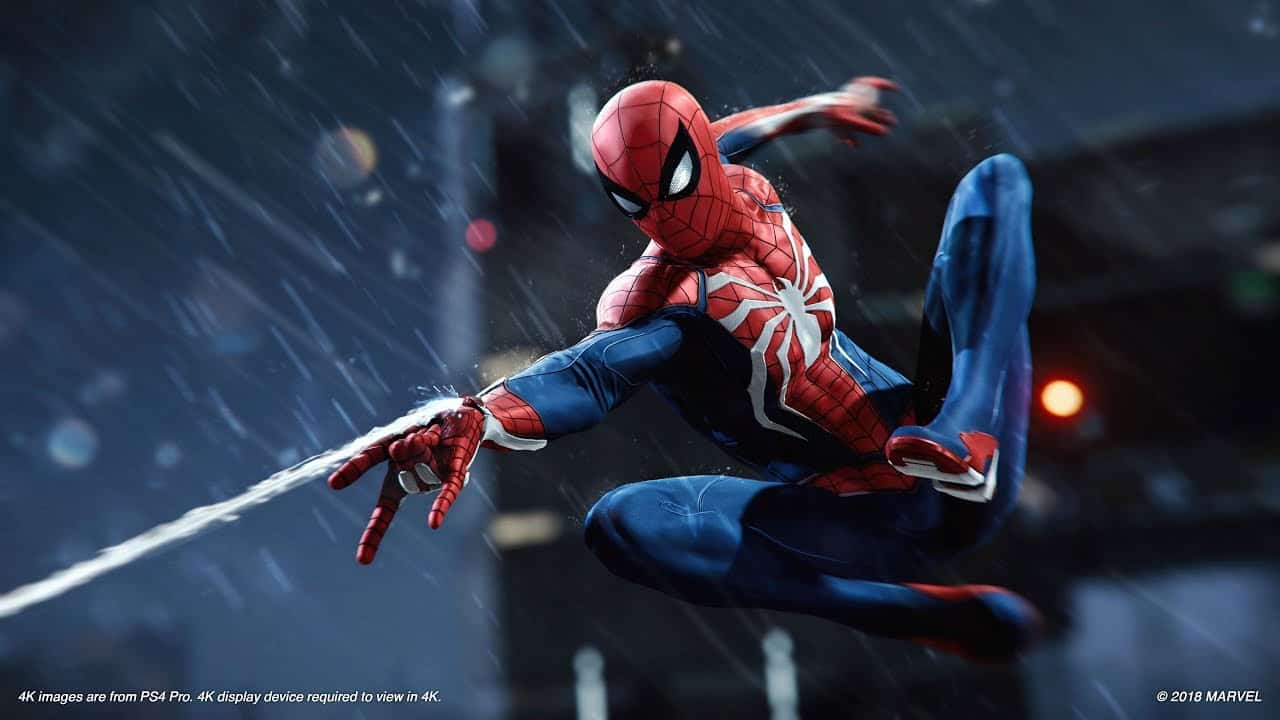 When it swung back onto the platform back in 2018, this PS4 exclusive turned out to be quite a success.
Marvel's Spider-Man was the perfect reminder that among the greatest and most important heroes of all time, there will still be just a kid from Queens in a modern world that can often feel oversaturated with fresh and 'improved' superheroes.
With savvy game mechanics that make you feel like you are actually swinging around the New York skyline from one iconic landmark to another.
Spidey's iteration of Insomniac Games offers the most recognizable version of Peter Parker yet – as a shattered graduate only trying to pay his rent (and also save the city he loves from supervillains).
Marvel's Spider-Man is a wonderful plunge into NYC's beloved web-slinger's non-stop universe, packed with hours of story, funny and moving side-missions, and painful attention to detail.
15. Red Dead Redemption 2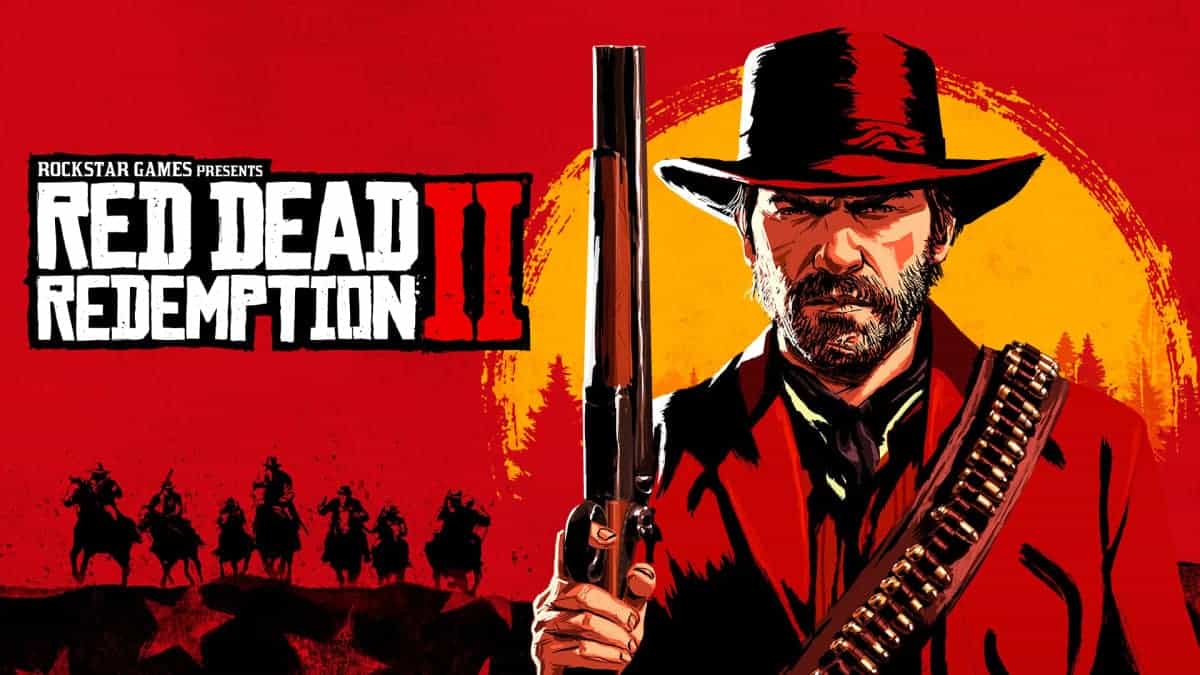 You will strap on outlaw Arthur Morgan's stirrups in one of the most ambitious and expansive games in recent memory and spend hour after hour traveling in the company of your trusty horse and a few old friends through the last days of the Western frontier.
You find yourself playing alongside a younger version of the original, iconic Red Dead protagonist John Marston in this prequel to the much-loved Red Dead Redemption, oddly called Red Dead Redemption 2, as a part of the legendary Dutch van der Linde gang.
The gang is able to ride freely through a great American landscape. As the age of the Wild West approaches its demise, you are faced with either choosing the path of the nobleman or spending your days becoming as awful an outlaw.
16. God of War
The trials and tribulations of Kratos, the notorious Spartan god, and harbinger of destruction in the ancient world, are certainly remembered by everyone who owned a console back in 2005.
Even if you did not play the original series of God of War, the remake made for the PS4 in 2018 is brilliant and time-consuming enough to take the mind of someone right now away from all that is going on around us.
You assume the role of Kratos in a touching story based around father and son in what initially seems to be an unassuming journey to disperse the ashes of his late wife (and the mother of his son).
This soon ends up entangled in the whispers of the World Serpent, the wrath of Odin, and the tales of all kinds of other mythical figures.
God of War is as exciting as it is tear-jerking, both an enthralling adventure and a tender study of the sacrifices that we make for families.